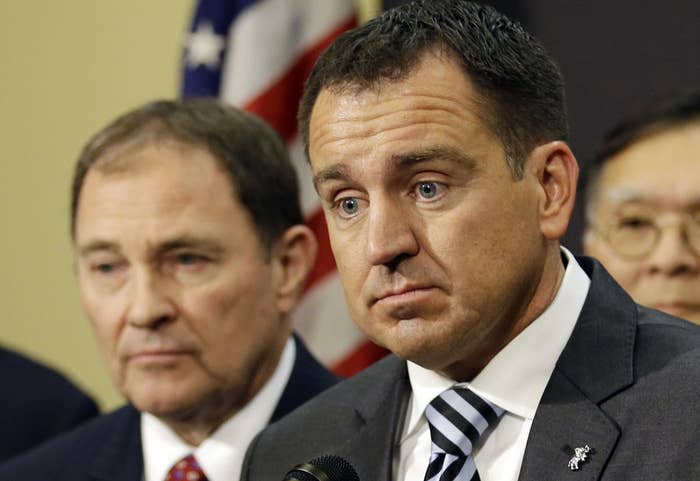 A Utah House committee narrowly passed a death penalty repeal bill on Tuesday night — on a 6-5 vote — and only after a Republican member of the committee, a former judge, switched his vote to support the legislation.
The vote sends the bill — which was passed by the Senate this past week — to the full House, where it would face one final vote before going to Gov. Gary Herbert.
Herbert has said that he continues to support the death penalty — but has not said whether he would veto the legislation.
Fox 13's Ben Winslow reported that Rep. Kay McIff, a former judge, initially voted against the bill — meaning the bill would have failed in committee, 5-6 — before switching his vote and supporting it, leading to the 6-5 passage. The lopsided Republican-led legislature means that the committee has only two Democratic members. A list of who supported the repeal was not immediately available, but the legislation had support on the final vote from at least four Republican members of the committee — and maybe more.
The full House is made up of 63 Republicans and 12 Democrats.
The bill is sponsored by Republican state Sen. Stephen Urquhart, who said at Senate passage that the bill has support in the House from Speaker Greg Hughes.