Under New Leadership, Republican LGBT Group Aims To Spend $40 Million This Cycle
Tyler Deaton will take the leadership role at the American Unity Fund and associated PAC going into 2016. This year, Deaton says, the focus is on the states.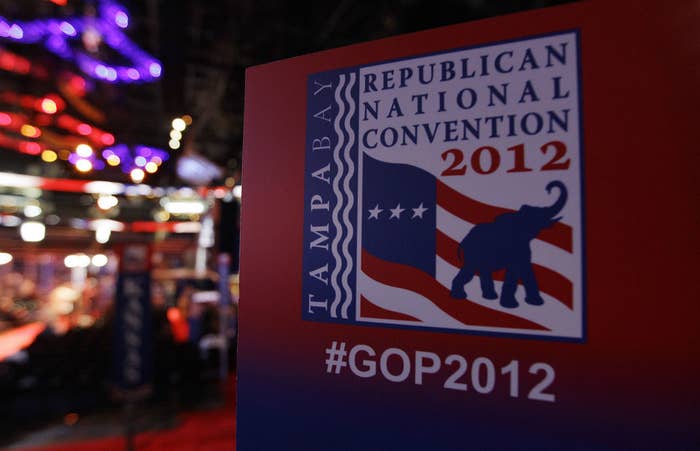 American Unity, the pro-LGBT Republican group formed in 2012, is getting new leadership and aiming over the next two years to double the $22 million it already has spent on LGBT efforts in the party.
Tyler Deaton will assume the senior leadership role for American Unity Fund and American Unity PAC, taking the place of Jeff Cook-McCormac, who is leaving his post to work for one of the group's top donors.
Deaton has run state efforts for American Unity for the past two years, after coordinating the successful Republican-based effort to keep marriage equality in New Hampshire. Cook-McCormac is leaving to work with Dan Loeb, the hedge fund manager who was one of the early Republican mega-donors to support marriage equality and remains a major donor to American Unity.
Margaret Hoover, the fund's president, praised Cook-McCormac's leadership at American Unity, highlighting "the hard-dollar donor network that we established that channeled more than $2 million in hard donations to Republican candidates last election cycle — and then another $20 million through AUF and AU PAC since 2012."
"Jeff's leadership was really critical there. That's not nothing. That is a really significant contribution to LGBT freedom by Republicans," she said, adding, "I know $22 million is a hard thing to double in a cycle, but I know Tyler's ambitious and eager, and he hopes to have a track record as impressive as Jeff."
The group, with Deaton taking on the senior role, plans to focus on state efforts in 2015. Cook-McCormac called Deaton the "perfect person to step into this role."
"While people remain clearly committed to getting the marriage issue across the finish line, there is a lot of interest in how we can take the next critical steps in moving nondiscrimination forward — particularly in red-state legislatures and, ultimately, culminating in a federal law," Cook-McCormac said.
Deaton detailed, broadly, the group's aims for 2015 in a conversation with BuzzFeed News earlier this week.
"What we're wanting to make clear in the coming year is that American Unity Fund is prepared to increase its commitment to our work in the states, investing up to $6 million in state efforts across the country to protect more LGBT Americans and build the momentum for a nationwide resolution on nondiscrimination," Deaton told BuzzFeed News.
"To that end, we're going to have a two-prong approach, where we'll be working to advance non-discrimination bills while also continuing to work to defeat anti-LGBT measures, like Arizona's SB 1062, which we worked to defeat last year — along with a whole host of other anti-LGBT legislation."
Former Republican National Committee Chairman Ken Mehlman, who came out in 2010 and become a leading voice for marriage equality, praised the organization and its incoming and outgoing leadership, telling BuzzFeed News, "AUF has provided an important, articulate voice that marriage equality is consistent with conservative principles like limited government, more freedom, & promoting strong families. I am hopeful and confident that Jeff's work will continue and know from our work together in New Hampshire [on marriage] and other efforts that Tyler will add terrific value to this important work."