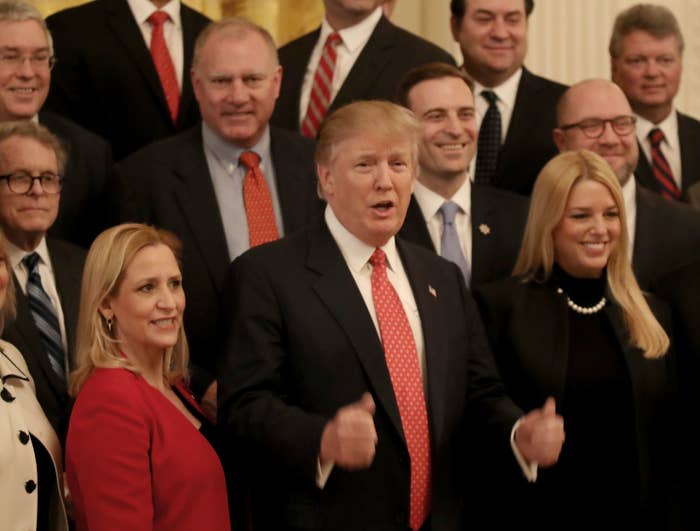 WASHINGTON — Asked about the recent wave of anti-Semitic attacks and threats across the nation, President Donald Trump on Tuesday told a group of state attorneys general that "sometimes it's the reverse," Pennsylvania Attorney General Josh Shapiro said of Trump's comments in his and other officials' meeting with the president.
"He just said, 'Sometimes it's the reverse, to make people — or to make others — look bad,' and he used the word 'reverse' I would say two to three times in his comments," Shapiro said. "He did correctly say at the top that it was reprehensible."
Asked for further information about the purpose of the president's comments, Shapiro only said, "I really don't know what he means, or why he said that," adding that Trump said he would be speaking about the issue in his remarks on Tuesday night.
Saying that he hoped to see clarification from the president in those remarks, Shapiro added, "It didn't make a whole lot of sense to me."
On Tuesday night, Trump did begin his speech by addressing the issues, saying, "Recent threats targeting Jewish Community Centers and vandalism of Jewish cemeteries, as well as last week's shooting in Kansas City, remind us that while we may be a Nation divided on policies, we are a country that stands united in condemning hate and evil in all its forms."
On Wednesday morning, a spokesperson from DC Attorney General Karl Racine's office told BuzzFeed News that Racine could confirm Shapiro's characterization of the president's earlier remarks, adding that Racine found the remarks "disconcerting."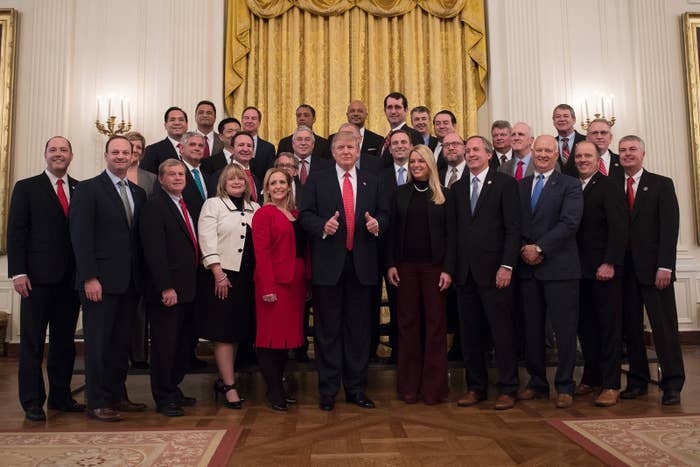 White House spokespeople did not immediately respond to requests for comment.
A list of attendees provided by the White House contained the names of 47 attorneys general, but a photo taken at the event included only 31 people in addition to the president. In addition, at least two of the people on the White House list — the Illinois and New York attorneys general — did not attend, per their respective offices.
Earlier in the day Tuesday, a Trump adviser, Anthony Scaramucci, tweeted that it is "not yet clear who the #JCC offenders are" and linked to a story from October 2016 at Breitbart alleging a Democratic "effort to incite violence at Trump rallies."

Sen. Chuck Schumer, the Senate minority leader, said, "That is an absurd and obscene statement."
The Anti-Defamation League also questioned Trump's reported remarks.
"We are astonished by what the President reportedly said. It is incumbent upon the White House to immediately clarify these remarks. In light of the ongoing attacks on the Jewish community, it is also incumbent upon the President to lay out in his speech tonight his plans for what the federal government will do to address this rash of anti-Semitic incidents," Jonathan Greenblatt, CEO of the ADL, said in a statement.
UPDATE
This story has been updated to include comments from President Trump and DC's attorney general.