Trump Kept Saying He Didn't Stay Overnight In Moscow In 2013, According To Comey's Memos. But He Did.
Tweets and Instagram posts make it clear that Trump spent one or two nights in Russia the weekend of Miss Universe 2013.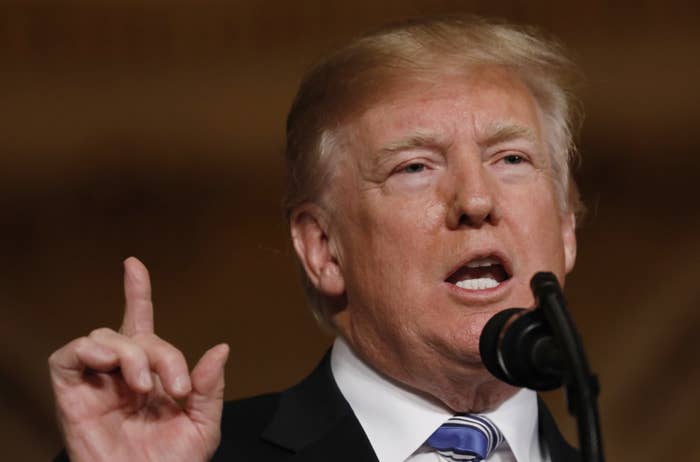 In two of James Comey's memos about his interactions with President Donald Trump, the former FBI director says that Trump made a point to tell him that he didn't stay overnight in Moscow when he was there for the 2013 Miss Universe pageant.
Trump himself, however, said he spent the "weekend" in Moscow surrounding the Saturday evening event — and contemporaneous information about the event (in addition to subsequent reporting) makes clear that Trump spent at least one night, and likely two nights, in Moscow during the trip.
On the Monday morning after returning from Moscow, Trump tweeted to his partner in hosting the pageant in Moscow, Aras Agalarov, that he had enjoyed his weekend there.
So, what is this all about? In Comey's memos, he details that Trump, on two occasions, told the then-FBI director that he didn't spend the night in Moscow in 2013 — part of the president's response to and insistence that claims made in the "Steele dossier" couldn't possibly be true.
The first time Trump made the claim, in Comey's telling, was during a one-on-one dinner between the two men that took place in the Green Room of the White House on Jan. 27, 2017.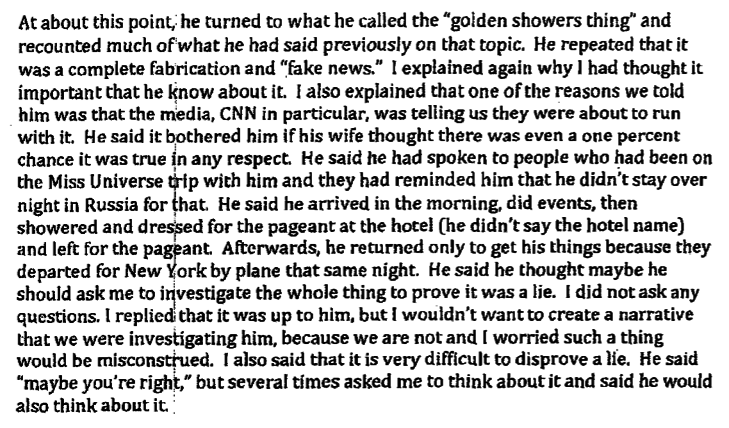 Comey wrote that Trump then raised the claim again in the Oval Office a week and a half later, on Feb. 8 — with then-White House chief of staff Reince Priebus in attendance.
What actually happened? Social media posts from that weekend alone show how unbelievable it is that Trump claims he didn't stay overnight.
On Friday, Nov. 8, 2013, Agalarov's son, Emin, posted an Instagram photo of Trump's arrival at Crocus City Hall — the Agalarovs' venue where the pageant was held.
The next day, Saturday, Nov. 9, 2013, Trump tweeted:
Then, Trump and the Agalarovs went to the Saturday, November 9, 2013, pageant.
Late Sunday night, Nov. 10, 2013, Trump tweeted that he "just got back from Russia."
He went on a tweetstorm, including noting that he would be on Fox & Friends on Monday morning.
A half-hour later, he also tweeted that a person asking him to run for president in 2016 was "very nice."
On that Monday morning, Nov. 11, 2013, Trump did indeed appear on the show, calling in for a several-minutes interview about the state of the US, the Obama presidency, and the pageant, among other topics.