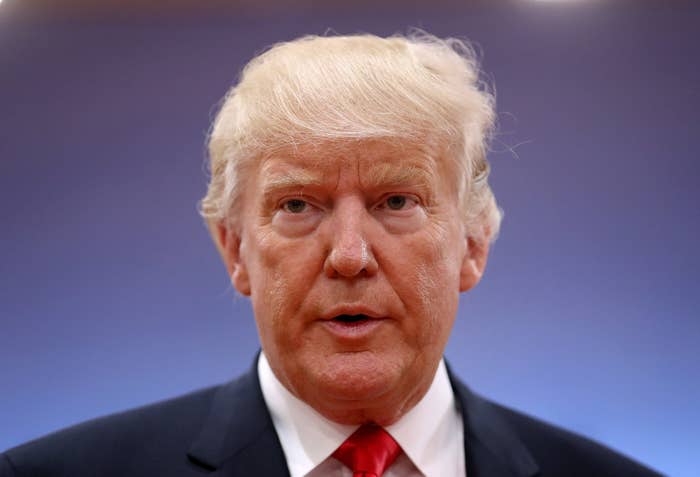 President Trump is angry.
There is a lot to take in from the latest interview he gave to the New York Times. In it, he flings criticisms at Attorney General Jeff Sessions, former FBI director James Comey, Deputy Attorney General Rod Rosenstein, acting FBI Director Andrew McCabe, and Special Counsel Robert Mueller.
But he also makes a much more direct point: He wanted to select the person in charge of any investigation of his campaign.
The president's anger at Sessions for recusing himself from matters involving the Russia investigation was clear throughout the interview, the New York Times reports, and it's something that's even more obvious in the partial audio.
"He should have told me before he took the job, and I would have picked somebody else," Trump said.
This is the president outright saying that he wanted his pick to oversee any investigation into his campaign. Sessions recused himself earlier this year from any such investigations; throughout 2016, he was a prominent surrogate for Trump, often appearing onstage with him at rallies.
Each week, seemingly, there is news related to that investigation about people inside and outside the Trump campaign — including last week's series of revelations about a meeting Donald Trump Jr. attended that came out of emails pitching dirt about Hillary Clinton from Russian government sources.

In the partial transcript of the interview, Trump acknowledges asking Sessions why he didn't tell him that he would recuse himself: "I said, 'Why didn't you tell me this before?'"
Trump went on in the interview: "How do you take a job and then recuse yourself? If he would have recused himself before the job, I would have said, 'Thanks Jeff, but I can't — I'm not going to take you.'"
Trump wanted his attorney general to be running the show on the investigation into his campaign. That didn't happen.
"It's extremely unfair — and that's a mild word — to the president," he told the Times.