The Trump Administration, Again, Asks The Supreme Court To Hear A DACA Case
The last time the administration asked the court to consider DACA's legality, the court told the Justice Department it wanted to hear from the appeals court first.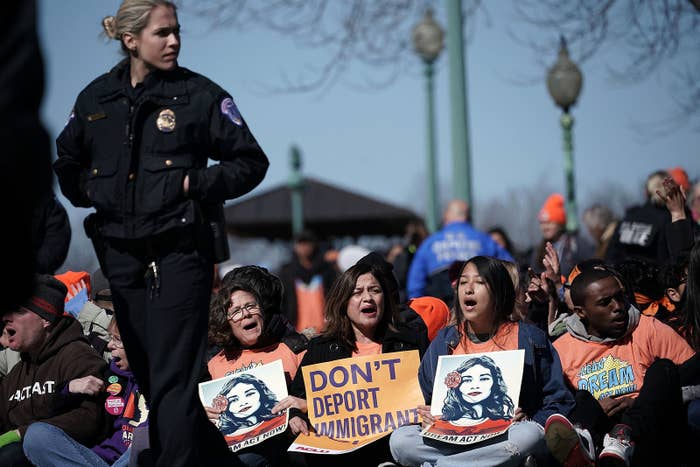 The Trump administration is again asking the Supreme Court to resolve questions over the legality of the administration's attempt to end the Deferred Action for Childhood Arrivals program.
In a letter filed with the Supreme Court on Monday, Solicitor General Noel Francisco told the court that the Justice Department was filing the request — for the court to take up the issue before any appeals court has ruled in any of the several cases challenging the move — so that the court would be able "to consider this dispute during the current Term."
The Justice Department filed the legal request — a petition for certiorari before judgment — in cases out of California, New York, and Washington, DC, in which judges sided with challengers to the administration's decision to end DACA, issuing orders leaving parts of the program in place for the time being.
While a judge in another case, out of Texas, ruled that the DACA program is likely illegal, that judge also declined to issue an injunction halting the program immediately. That case was not included in Monday's Supreme Court filing.
Earlier this year, the Supreme Court rejected the Justice Department's request to hear the case out of California before the appeals court could weigh in.
New York Attorney General Barbara Underwood highlighted this issue — of the Justice Department seeking to bypass the appeals court — in a tweet calling the practice "a remarkable lack of respect for the judicial process."