Transgender Prisoner Gets Parole Nod As Appeals Court Puts Surgery On Hold
The two developments were announced Thursday in a closely watched transgender case out of California.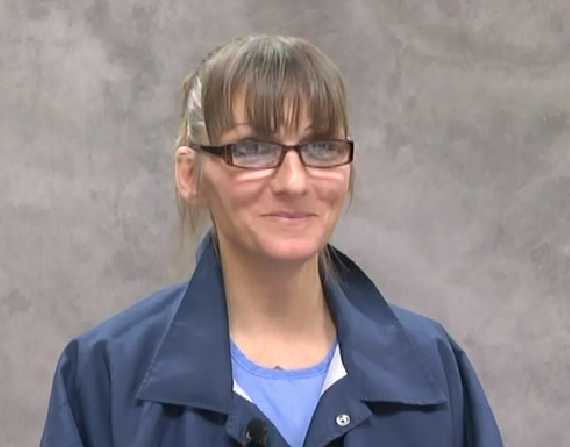 WASHINGTON — A federal appeals court on Thursday put on hold a trial court order that a transgender woman in a California prison receive sex reassignment surgery — a move that came the same day a state parole board found the inmate suitable for parole.
In Thursday's order, the 9th Circuit Court of Appeals also set the argument in the state's appeal of Michelle Norsworthy's case for the second week of August. If, however, Norsworthy is paroled before then — a process that could take up to five months — her case would be dismissed because it would be moot.
Norsworthy, who is serving 17 years to life prison for a 1987 second-degree murder conviction, sued the state for treatment of her gender dysphoria, specifically seeking sex reassignment surgery.
On April 2, U.S. District Court Judge Jon Tigar ordered that Norsworthy be provided "adequate medical care, including sex reassignment surgery." Additionally, he ordered that the state "take all of the actions reasonably necessary to provide Norsworthy sex reassignment surgery as promptly as possible."
The state, in filings by Attorney General Kamala Harris on behalf of the state corrections officials facing the lawsuit, asked Tigar to put his order on hold during the state's appeal. He denied that request on April 27, so the state, which appealed Tigar's underlying order, then went to the 9th Circuit Court of Appeals seeking a stay.
In addition to the usual arguments provided by the state for granting a stay — such as that they expect to win on appeal and will face "irreparable injury" if a stay is not granted — state officials noted that "the only factor that seemed to show any type of urgency for Ms. Norsworthy's request [for surgery] was her scheduled parole hearing, which she postponed and might have led to her release, rendering her constitutional claims moot."
In other words, the state suggested that the court might not end up needing to decide the case at all if Norsworthy is paroled.
In an unsigned order from the 9th Circuit on Thursday, the court granted the stay pending appeal.
The court issued the stay with brief notes that "serious legal questions" are involved in the case and that a stay helps provide the court with time to "act responsibly." But the order also notes that the court paid attention to the state's mootness argument, stating: "Also weighing in favor of a stay here is the likelihood that, absent a stay, this litigation would become moot before receiving full appellate consideration."
Notably, the three-judge panel of Alfred Goodwin, Joseph Jerome Farris, and Michelle Friedland — while agreeing that "serious legal questions" are at issue in the case — was not necessarily making any comment about the merits of the state's arguments against the trial court's order, writing that "[a] stay is appropriate when an appeal presents 'serious legal questions,' even if it may be more likely than not that those legal questions will be resolved against the party seeking a stay."
Norsworthy, according to the trial court decision in her case, has been eligible for parole since March 1998. Thursday's parole board decision could lead to her release any time in the next five months.
According to the California Department of Corrections and Rehabilitation, the parole suitability finding goes through a review that can last up to 120 days. At that point, Gov. Jerry Brown then has up to 30 days to conduct his own review of the parole board's decision — choosing whether to reverse, modify, affirm, or decline to review it.