Tough Road Ahead For Bill Aimed At Protecting LGBT Students
Bipartisan introduction gives way to realities of the House of Representatives.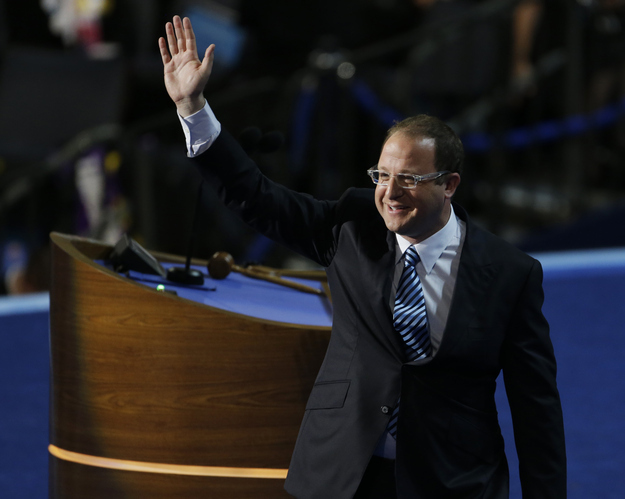 WASHINGTON — With House Republicans seemingly unwilling to tackle the subject, don't look for legislation curbing discrimination against gay, lesbian, bisexual or transgender students to move anytime soon.
Although the Student Non-Discrimination Act, introduced in the House last week, already has 119 cosponsors, only one — Rep. Ileana Ros-Lehtinen — is a Republican. And while supporters of the bill may look to tack it onto a broader secondary education package expected to move this session, a path for inclusion of the measure remains uncertain.
"This discrimination is completely unacceptable in schools. Kids need to feel safe going to school," Rep. Jared Polis, who along with Ros-Lehtinen is the primary sponsor of the bill, said late last week.
But for now, there doesn't appear to be much interest in the bill, at least in the House. "As far as I know, there has not been any position taken by Republican leadership on this bill, which is standard practice. They don't typically take positions on bills," Polis acknowledged, meaning it's not on the radar for floor consideration anytime soon.
Modeled after Title IX, the bill has been introduced in the past several sessions of Congress, with Sen. Al Franken taking the lead in the Senate.
Polis hinted at the real aim of Thursday's introduction, which likely is to boost support for the bill's inclusion in the Elementary and Secondary Education Act reauthorization — if Congress should move on the legislation, which stalled in the last session of Congress.
"If Congress moves forward with ESEA reauthorization, we will fight hard to include this in the final bill and I'm optimistic that we'll be able to do that," Polis said.
Even that path, though, is far from certain.
In the Democratic-led Senate in 2011, Franken had planned on offering the SNDA as an amendment to ESEA reauthorization in the Senate Health, Education, Labor and Pensions Committee but withdrew it before a vote because of a desire to keep bipartisan support for the bill coming out of committee. Although Franken said at the time that he planned to offer the measure as an amendment when the bill came to the Senate floor, he never did so because the bill was never considered by the full Senate.