Top Trump Aide Won't Take White House Communications Job — Two Days After It Was Announced
Plans announced on Dec. 22 took a turn on Saturday, when Jason Miller — who was to be President-elect Donald Trump's White House communications director — said he would not be taking the job.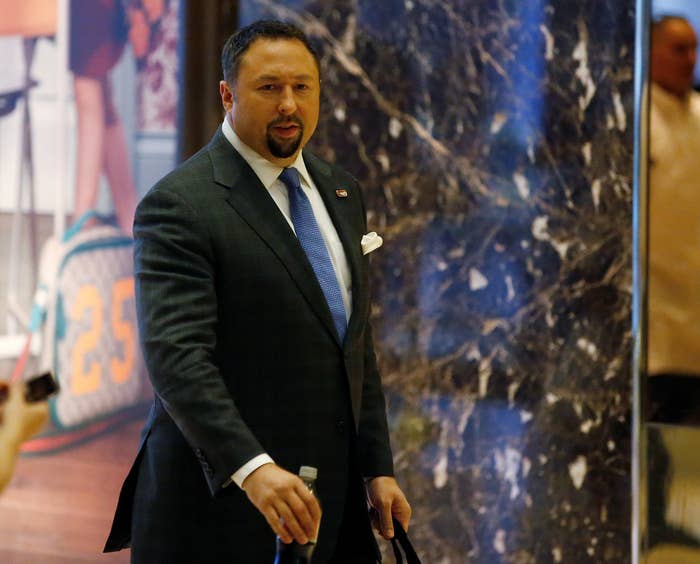 Just two days after the Trump transition team announced that political strategist Jason Miller would become the White House communications director in January, Miller announced that he would not be joining the White House after all.
"After spending this past week with my family, the most amount of time I have been able to spend with them since March 2015, it is clear they need to be my top priority right now and this is not the right time to start a new job as demanding as White House communications director," Miller said in a statement provided to BuzzFeed News that was first reported by Politico. "My wife and I are also excited about the arrival of our second daughter in January, and I need to put them in front of my career."

Sean Spicer, the Republican National Committee communications director who was announced on Dec. 22 as the incoming Trump White House press secretary, will be taking on Miller's planned White House responsibilities for now, in addition to his press secretary role.
Although Miller won't be joining the Trump White House, he will continue to serve in the transition.
Miller, who was with Sen. Ted Cruz's presidential campaign earlier in the year, has been with President-elect Donald Trump — first his campaign and now with his transition team — since late June.
It was not immediately clear whether the change would alter the roles for Trump's other named White House communications staffers: Hope Hicks and Dan Scavino.

Spicer did not respond to a request for comment. The transition team has not provided any on-the-record statement beyond that provided by Miller about the changes and did not provide any on-the-record comment seeking follow-up information by publication time.
Jamestown Associates, where Miller has worked since 2010, also announced Miller's newly announced job role on Dec. 22, with Jamestown CEO Larry Weitzner saying, "I am proud of Jason and his achievements. He is one of the best communications professionals in the business. Jason will help President-elect Trump Make America Great Again!"