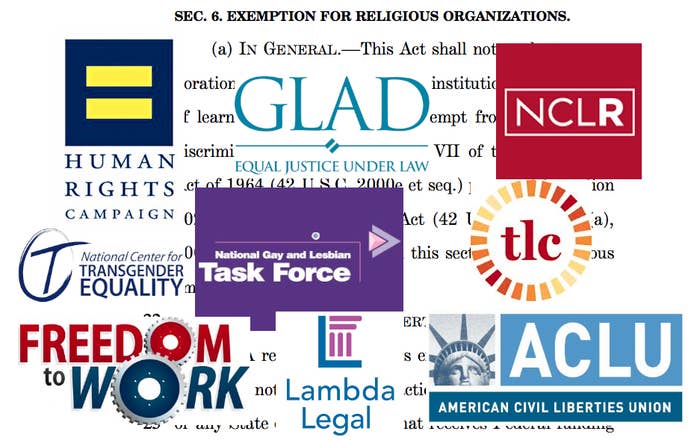 WASHINGTON — Some of the largest national LGBT rights groups — unified on the marriage equality fight in recent years — have begun a very public debate over a piece of another key goal: religious exemptions in employment protections.
The fight, which broke out into the open on Tuesday, is about scope of religious exemptions in the Employment Non-Discrimination Act, which was passed by the Senate this past fall. Notably, it comes as an executive order about employment protections is being drafted at the White House and in the wake of last week's Supreme Court ruling in Hobby Lobby.
While the debate isn't new, the method of raising the stakes of the debate on Tuesday was stark: Seven national organizations — including the ACLU and the National Gay & Lesbian Task Force — announced in three separate statements that they were withdrawing their support for the Employment Non-Discrimination Act due to its current, broad religious exemption.
The lead sponsor of ENDA in the Senate, Sen. Jeff Merkley, told BuzzFeed in a statement that even he has "concerns" about where things stand. Merkley's office said the senator continues to support the bill but that he is looking to make "fixes" going forward with regard to the religious exemption in the bill.
One of the key House co-sponsors, Rep. Jerry Nadler, told the Washington Blade that he thinks the religious exemption is too broad and will work to narrow it in the House.
For years, the religious exemption in ENDA has kept growing. In order to grab more moderate Republican support (and the Democratic holdouts) for the legislation that was first introduced in the mid-1990s, the religious exemption has been expanded enough that Sens. Orrin Hatch and John McCain, along with a handful of other Republicans, supported the bill when the Senate voted on it last year.
Here is the religious exemption in the version of ENDA passed by the Senate this past fall: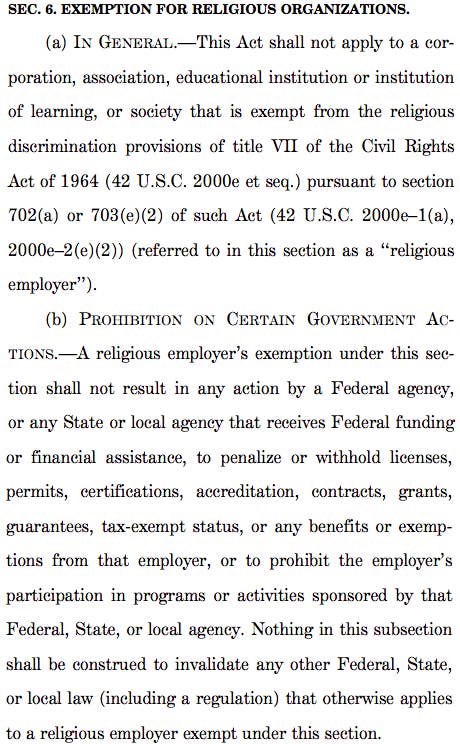 While Title VII provides a broad exemption from its religious anti-discrimination requirements, race, sex, and national origin anti-discrimination measures have a more narrow one. ENDA borrows the broader religious exemption — previously only applied to religious anti-discrimination requirements — and applies it to sexual orientation and gender identity.
In addition to the Task Force and ACLU, Lambda Legal, Gay & Lesbian Advocates & Defenders, National Center for Lesbian Rights, Transgender Law Center, and Pride at Work all withdrew their support for ENDA on Tuesday because of that religious exemption.
Supportive lawmakers see that that ground is shifting, although they were not going so far as to oppose the legislation itself. "I am very concerned about the religious exemption in the ENDA bill that passed the Senate," Nadler told the Blade. "I think it is overbroad and I will of course work hard with my colleagues to narrow it appropriately." He added that his concerns were amplified by the Hobby Lobby ruling.
Merkley, in a statement to BuzzFeed, echoed Nadler's concerns, saying, "I share concerns about the Supreme Court's overly broad reading of religious exemptions. I will keep working with advocates and Members on both sides of the aisle to address this issue. Workplace discrimination against the LGBT community is wrong and must end."
Although the attention Tuesday was on ENDA, there is no expectation that ENDA will be moving this year in the House — meaning the discussion about the bill is, for the most part, posturing. So, what is the posturing about?
Three things.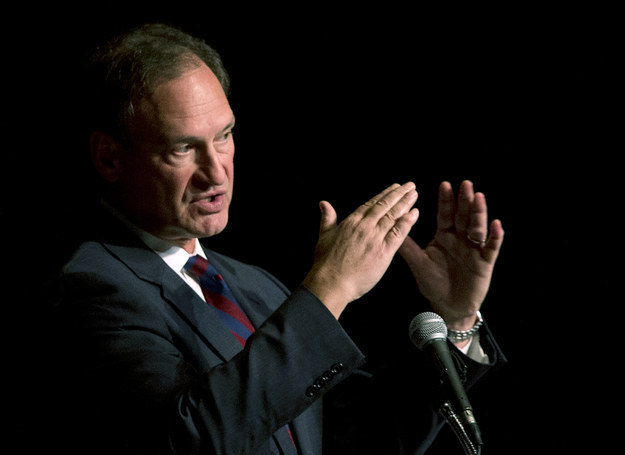 1.
Hobby Lobby made them do it — at least that's what they are saying.
The most clear posturing in the statements on Tuesday was with regard to Hobby Lobby. The decision is fresh in people's minds — regardless of whether the specifics of the decision are understood or even applicable to ENDA.
From the first statement by the Task Force's Rea Carey, Tuesday's flood of comments were pegged as coming "after the Supreme Court's Hobby Lobby ruling," in "a changed and intensified landscape of broad religious exemptions being used as an excuse to discriminate."
The ruling in Hobby Lobby was about the Religious Freedom Restoration Act's applicability to for-profit corporations and whether that applicability could then be used to exempt Hobby Lobby from the contraception mandate implemented by Health and Human Services under the Affordable Care Act. Justice Samuel Alito specifically disclaimed the impact on anti-discrimination laws (although Justice Ruth Bader Ginsburg expressed concerns), and ENDA's religious exemption is not directly implicated by the ruling.
Both Merkley and Nadler nonetheless said the Hobby Lobby ruling impacted their thinking on the religious exemption in ENDA, with Nadler saying that following the ruling, "[W]e must be more careful than ever to ensure that religious liberty ... is not wielded as a sword against employees who may not share their employers' religious beliefs."
In addition, in the statement from the ACLU and LGBT legal groups Tuesday announcing that they were no longer supporting ENDA because of the broad religious exemption, they stated, "Given the types of workplace discrimination we see increasingly against LGBT people, together with the calls for greater permission to discriminate on religious grounds that followed immediately upon the Supreme Court's decision last week in Burwell v. Hobby Lobby, it has become clear that the inclusion of this provision is no longer tenable."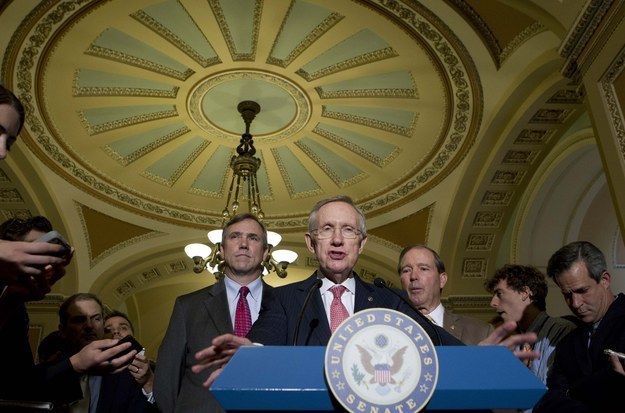 2.
This is actually a fight over the LGBT non-discrimination bill to be written in the next Congress.
Even though it's only July, much of the undercurrent of today's fight over ENDA is actually a fight over what tomorrow's bill — the bill considered in the next session of Congress — will look like.
This fight began, in a way, when the debate over Arizona's religious exemption bill went national, but the fact that new, focused attention will be given to the way federal legislation will be drafted in the next Congress was made very clear on Tuesday.
Making no specific comments about the religious exemption, the Human Rights Campaign is standing by ENDA — with a spokesman telling BuzzFeed on Tuesday, "HRC supports ENDA because it will provide essential workplace protections to millions of LGBT people."
With no expectation of House movement this year, though, the comments by HRC — or the Task Force or ACLU or anyone other than House Speaker John Boehner — are somewhat irrelevant. The real question is what the bill will look like when introduced in the next session of Congress. Will it only focus on employment, or will it include additional areas like public accommodations, housing, education, or lending? And, regarding today's debate, will it include a streamlined religious exemption or will it continue building on this year's exemption? (None of this even gets into Republicans' support for the bill, and whether their support — from key congressional supporters like Sens. Susan Collins and Mark Kirk and Rep. Ileana Ros-Lehtinen to the American Unity Fund and Log Cabin Republicans — is contingent upon the religious exemption remaining as is.)
Even some of the other organizations still supporting today's ENDA, like the National Center for Transgender Equality and Freedom to Work, signaled to BuzzFeed that next year could be different with regard to the religious exemption.
While Freedom to Work's Tico Almeida continues to support ENDA, as passed by the Senate, he said of the group's work to lobby for ENDA this year that "increasing the numbers of co-sponsors of ENDA this year increases the chances of a stronger bill getting introduced next year." When asked if getting "a stronger bill" included seeking a more narrow religious exemption, Almeida said that it did.
For her part, NCTE's Mara Keisling noted up front that "NCTE has been a leader for seven years in advocating for narrower religious exemptions in the Employment Non-Discrimination Act." Right now, though, she said that NCTE was focusing on its upcoming lobby day, which will be focusing on increasing support for ENDA in the House.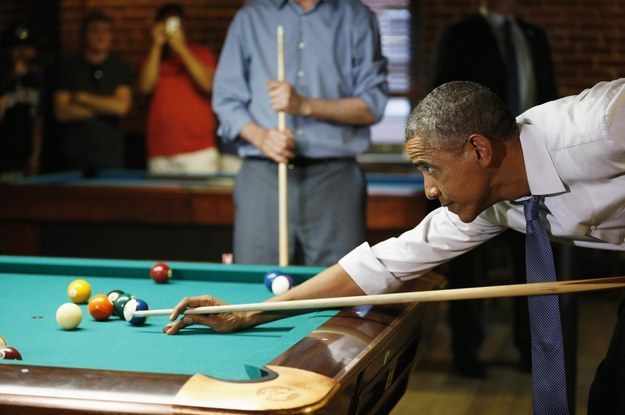 3.
The LGBT federal contractor executive order is being drafted right now.
The White House is preparing an executive order for Obama to sign that will bar federal contractors from discriminating on the basis of sexual orientation or gender identity — and LGBT groups want to make it perfectly clear to Obama and others that ENDA's religious exemption would be unacceptable to them.
With last week's letter signed by Rick Warren and others and draft letter circulated by Jim Wallis seeking a strong religious exemption — similar to the ENDA religious exemption — in the executive order, LGBT groups and allies are trying to move quickly and forcefully to push the counterargument.
On Tuesday, two letters were sent to the White House — one from the heads of statewide LGBT groups and another from progressive religious leaders — pressing the White House to include no more broad of a religious exemption in the executive order than that given with regard to other classes in other anti-discrimination measures.
For the organizations withdrawing their support from ENDA, they are talking about the religious exemption contained in ENDA — but they also are sending a message that such an exemption would clearly not be acceptable to them in the executive order.
There is an argument to be made that, even if the ENDA religious exemption remains, a more narrow exemption for federal contractors could be justified because they are seeking federal funds. For those organizations withdrawing their support from ENDA, this takes that more nuanced and complicated discussion out of the talking points. It sends a simple message that those LGBT groups are no longer accepting religious exemptions different than those established for other anti-discrimination measures, such as those barring racial or sex-based discrimination.
Doing so now, far more than because of Hobby Lobby or in anticipation of next year's fight, is the key time to act to influence the White House on the executive order.