This Is What Happens When A Politician Says He Doesn't Care If People Think He's Gay
Enter Cory Booker and his opponent for the U.S. Senate, Steve Lonegan.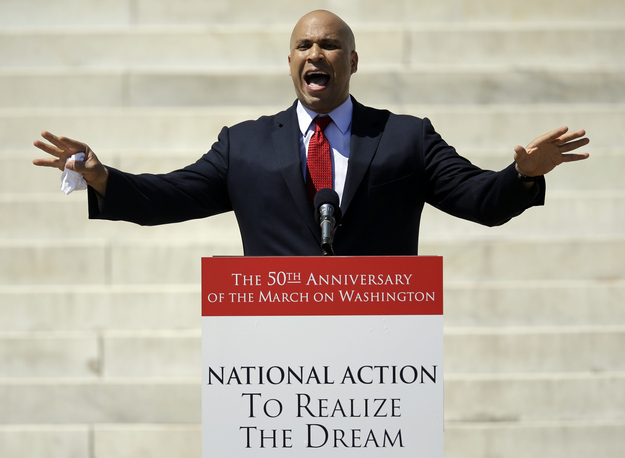 WASHINGTON — Cory Booker has no problem talking about people who think he's gay.
It's not a new issue, as rumors have circulated about Newark's mayor for years. For those who have followed him, either on the campaign trail for U.S. Senate or on Twitter, Booker took a familiar route in a recent Washington Post interview, responding not with an answer about his sexual orientation but with an answer about people's curiosity about it.
His comments were that he doesn't care what people think.
"And people who think I'm gay, some part of me thinks it's wonderful. Because I want to challenge people on their homophobia. I love seeing on Twitter when someone says I'm gay, and I say, 'So what does it matter if I am? So be it. I hope you are not voting for me because you are making the presumption that I'm straight.'"
Steve Lonegan, Booker's Republican challenger, was asked about the interview and Booker's use of the term "life partner" when describing his single status.
"It's kind of weird. As a guy, I personally like being a guy," he said.
Lonegan went on, talking suggestively about Booker's previous comments about getting manicures and pedicures, but then saying he didn't know if Booker is gay.
Booker, on HuffPost Live on Wednesday, responded to the comments:
Booker added that Lonegan's comments are "challenging the masculinity of millions of Americans. And that's really unacceptable. ... He really misses the boat on what it means to be a man in America."
Additional reporting from Ruby Cramer.