The Week Republicans Stopped Fighting Marriage Equality
The GOP starts the move to "living in the real world."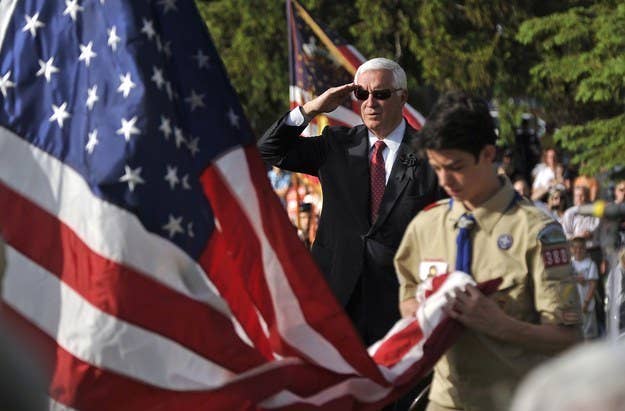 NEW YORK CITY — While Republicans aren't likely to join the fight for marriage equality en masse, the past week has shown that a growing core of the party is done fighting.
Since Pennsylvania Gov. Tom Corbett announced last Thursday that he would not be appealing a ruling striking down his state's ban on same-sex couples' marriages, two key Republican voices have signaled that Corbett is right and the fight is over.
The next day, Wisconsin Gov. Scott Walker — one of the Republicans often discussed as a potential 2016 presidential nominee — essentially ceded the issue to federal judges.
"Any federal judge has got to look at that law not only with respect to the state's constitution but what it means in terms of the U.S. Constitution, as well. Again, I'm not going to pretend to tell a federal judge in that regard what he or she should do about it," Walker said, adding that "[v]oters don't talk to [him] about that."
Then, on Wednesday, Sen. Orrin Hatch — a key voice for Republicans on judicial issues since the 1990s — went even further than Walker in an interview with KSL radio.
"Anybody that does not believe that gay marriage is going to be the law of the land just hasn't been observing what's going on," he said. "The trend right now in the courts is to permit gay marriage, and anybody who doesn't admit that just isn't living in the real world."
Following state and federal court rulings in Arkansas, Idaho, Oregon, and Pennsylvania striking down state bans on same-sex couples' marriage — and decisions by Oregon officials and Corbett in Pennsylvania not to appeal those decisions — Corbett, Walker, and Hatch are staking out the new Republican normal on LGBT rights.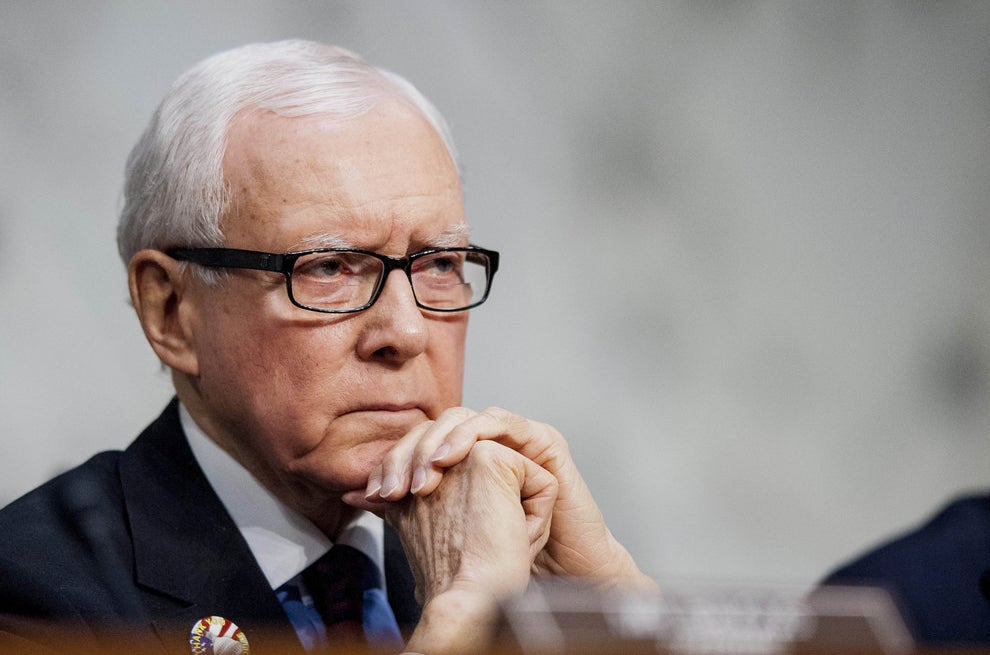 None of the three have gone so far as Pennsylvania Rep. Charlie Dent did this week in announcing his support for marriage equality; all say they still support one-man, one-woman marriage. At the same time, though, they believe the country has reached a point where spending time and energy on fighting the issue is no longer worth it. And, the cry of "activist judges" has been replaced with deference to the judicial process.
They're not alone, either. In the past year, Republican Govs. Chris Christie of New Jersey and Brian Sandoval of Nevada stopped fighting marriage equality lawsuits over bans in their states during the course of litigation. Once the state's supreme court ruled in favor of marriage equality in New Mexico last December, Republican Gov. Susana Martinez opposed any effort to put forth a constitutional amendment to ban same-sex couples' marriages in the state.
And, it's not just marriage. Corbett, before the marriage decision, had announced that he supported legislation under consideration in the state to ban anti-LGBT discrimination. Michigan Gov. Rick Snyder announced a similar view on Thursday.
It's been less than a year since the Supreme Court struck down the Defense of Marriage Act and allowed California's Proposition 8 to be found unconstitutional. The Democratic Party is nearly unified in its support for LGBT rights measures in theory, even if actual movement is, at times, slower than advocates would like to see. It has been a long time coming, the result of decades of work.
Key Republicans, though, staking out a neutral position on the marriage equality groundswell, at least legally, is a dramatic shift. It was just 10 years ago when President George W. Bush had endorsed a constitutional amendment to ban same-sex couples from marrying anywhere in the country — a threat aimed at reining in those "activist judges" — and all but six Republican senators voted for the amendment. One of those supporters: Sen. Orrin Hatch.
Now Hatch has called for a new "reality," a reality Corbett faced quite plainly.
With no talk of judicial activism, Corbett said simply, "The court has spoken, and I will ensure that my administration follows the ... order."