The Two Couples Challenging Prop 8 Arrive At Supreme Court
The justices are expected to issue a decision this morning.
Kris Perry and Sandy Stier, followed by Paul Katami and Jeff Zarrillo, arrived at the Supreme Court building a little after 9 a.m. Wednesday morning.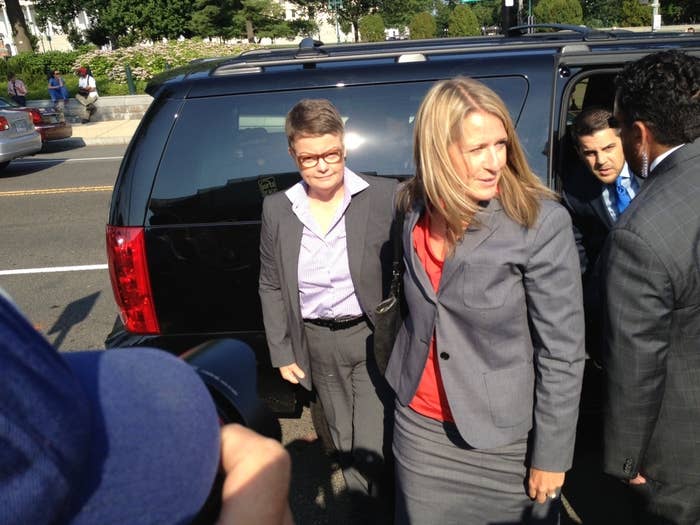 Media and onlookers at the court Wednesday morning swarmed them as they arrived.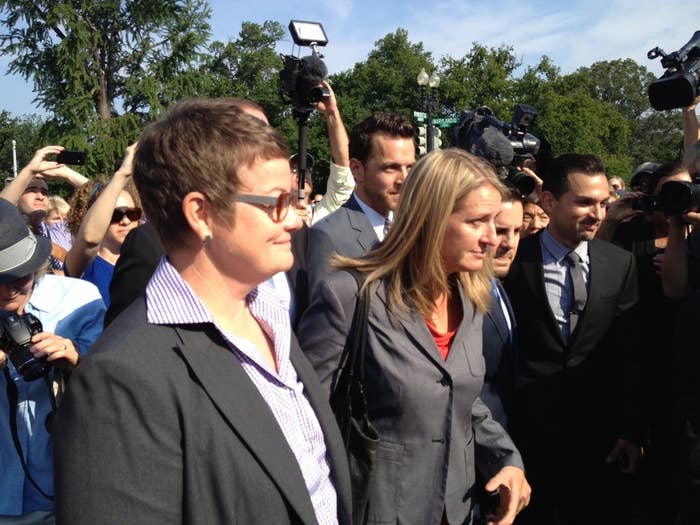 The couples stopped for a moment to allow reporters to capture their arrival.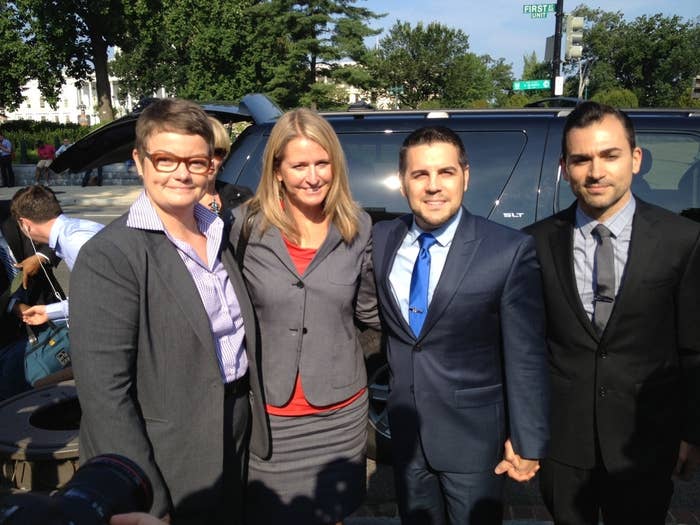 Perry has a moment with Chad Griffin, the president of the Human Rights Campaign now, who formed the American Foundation for Equal Rights to challenge Proposition 8.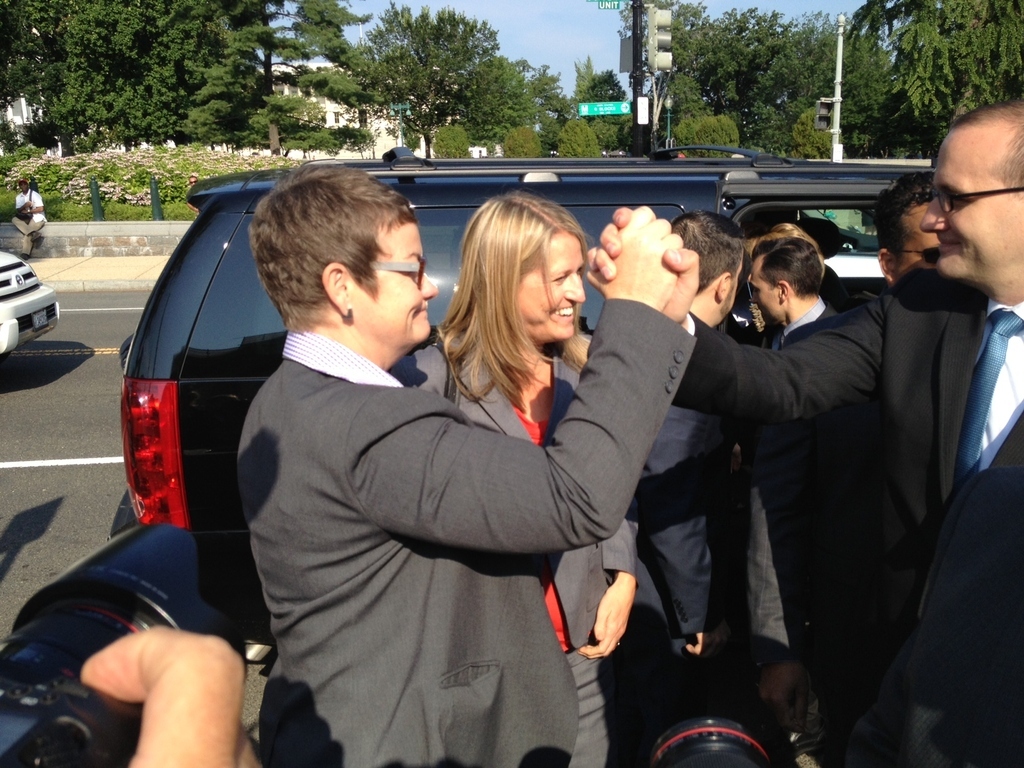 The crowd at the court cheered for the couples before they headed into the court.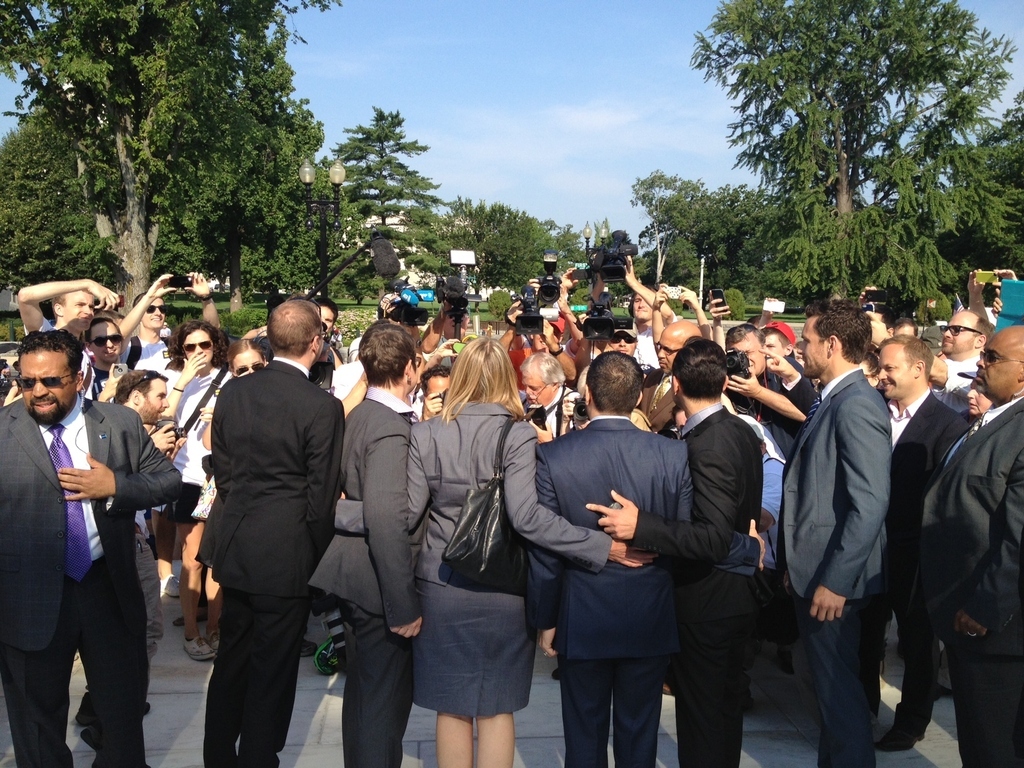 Now they're just waiting on the justices.