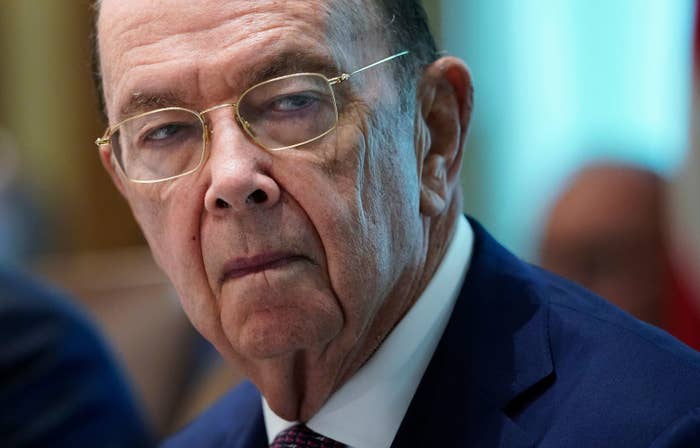 The Supreme Court will not stop the trial over the proposed census citizenship question from beginning next week, the court announced Friday afternoon.
The trial before US District Judge Jesse Furman is slated to begin Monday morning.
Justices Clarence Thomas, Samuel Alito, and Neil Gorsuch noted that they would have granted the Justice Department's request to halt the scheduled trial.
Furman has been hearing the challenges, brought by state governments and immigrant organizations, to the question's inclusion in the once-a-decade census.

Commerce Secretary Wilbur Ross announced the decision to include the question earlier this year, but the challenges have raised questions about Ross's motives, the Justice Department's role in that decision, and other influence — including from the White House and outside figures — in the move.
The addition of the question, which has not been included in the census since 1950, has been opposed not only by immigrant groups and Democrats but also by former directors of the census under presidents of both parties and the agency's own scientists.
The Supreme Court earlier halted a deposition of Ross that Furman had ordered, but it allowed other discovery in the case — including the deposition of the acting head of the Justice Department's Civil Rights Division, John Gore — to proceed. The stay of the Ross deposition was temporary, pending the Justice Department asking the court to hear a case resolving the question of whether the deposition was appropriate.
At that time, Gorsuch, joined by Thomas, wrote that he would have granted the Justice Department's request to halt all of the discovery. His comments were then pointed to by the Justice Department's spokesperson and later by department lawyers in their court filings.
The Justice Department has asked the Supreme Court to take up that matter, but then, additionally, it asked the justices to halt the trial by issuing a stay until that question could be resolved. Furman and the US Court of Appeals for the 2nd Circuit previously had rejected requests for a stay of the trial.

A Justice Department spokesperson on Friday evening declined to comment on Friday's order from the Supreme Court.
Due to the nature of the order, the court does not announce the full vote. Dissenting justices can note their disagreement with the decision, but they do not need to do so. As such, all that is known is that at least five of the nine justices rejected the stay request. It is not known, in other words, whether it was a 6–3 vote or a 5–4 vote.
This is a developing story. Check back for updates and follow BuzzFeed News on Twitter.‏