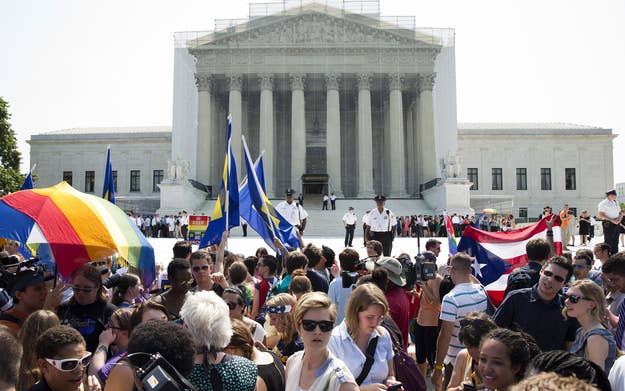 WASHINGTON — It's been less than four months since the Supreme Court struck down the Defense of Marriage Act and put an end to California's marriage amendment, but advocates have been busy over the summer — setting the stage for a very busy two weeks that could rock the marriage equality landscape and change the country.
The calendar for the rest of the month is packed with a dizzying array of potential developments: decisions and movement in lawsuits that are multiplying by the week, possible votes from lawmakers being prodded to action by governors in their states, and — for the state of New Mexico — a hearing at the state Supreme Court to resolve once and for all whether same-sex couples can marry in a state that doesn't specifically ban or allow such marriages.
The coming weeks also will feature the first action in the federal appellate courts since the Supreme Court rulings, with a filing in the 9th Circuit in a challenge to Nevada's marriage law. The quick reemergence of a marriage case at the appellate level is notable because that's the path back to the Supreme Court, where marriage equality advocates are still seeking a ruling that would bring marriage equality to all 50 states.
From a Wednesday hearing in Michigan to a hearing regarding a challenge to Virginia's marriage law on Oct. 29, here's what you need to know:
1.
Michigan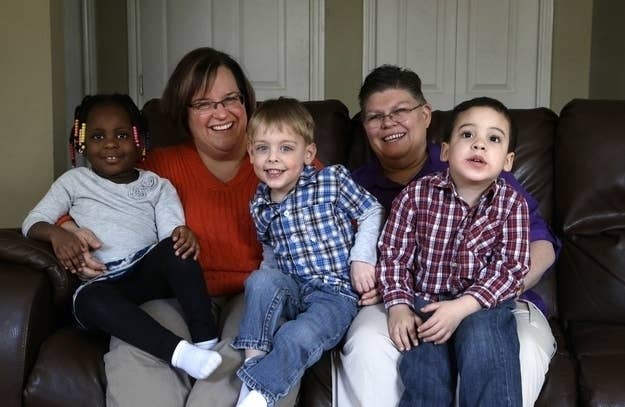 Same-sex couples could be able to marry in some counties in Michigan on Wednesday, advocates hope, if a federal judge there rules Wednesday on a challenge to the state's constitutional amendment prohibiting same-sex couples from marrying.
Judge Bernard Friedman has pressed the case — which has traversed a winding path — forward, ruling against the state of Michigan earlier this year in refusing to dismiss the challenge.
Discussing the Supreme Court opinion striking down DOMA, United States v. Windsor, Friedman wrote, "[P]laintiffs are prepared to claim Windsor as their own; their briefs sure to be replete with references to the newly enthroned triumvirate of [pro-gay rights cases of] Romer v. Evans, Lawrence v. Texas, and now Windsor. And why shouldn't they?"
Although clerks in at least 10 of the state's counties have said they will issue marriage certificates to same-sex couples if Friedman's ruling allows them to do so, it is not yet clear whether and when they will be allowed to do so.
It is not certain that Friedman will even rule on the case following Wednesday's hearing or, if he does, that he will rule that marriage equality is constitutionally guaranteed. What's more, even if he does rule for marriage equality, there remains the question of whether he will issue a stay, which would put the case on hold pending an inevitable appeal by state officials.
If he rules in favor of marriage equality and does not issue a stay, however, the 6th U.S. Circuit Court of Appeals could put a halt to any marriages within hours or days, a stay it likely would leave in place if it does so while it considers an appeal.
[Update on Oct. 16: Judge Friedman denied both sides' requests for an immediate ruling in the case, putting off the matter for a trial beginning in February 2014.]
2.
New Jersey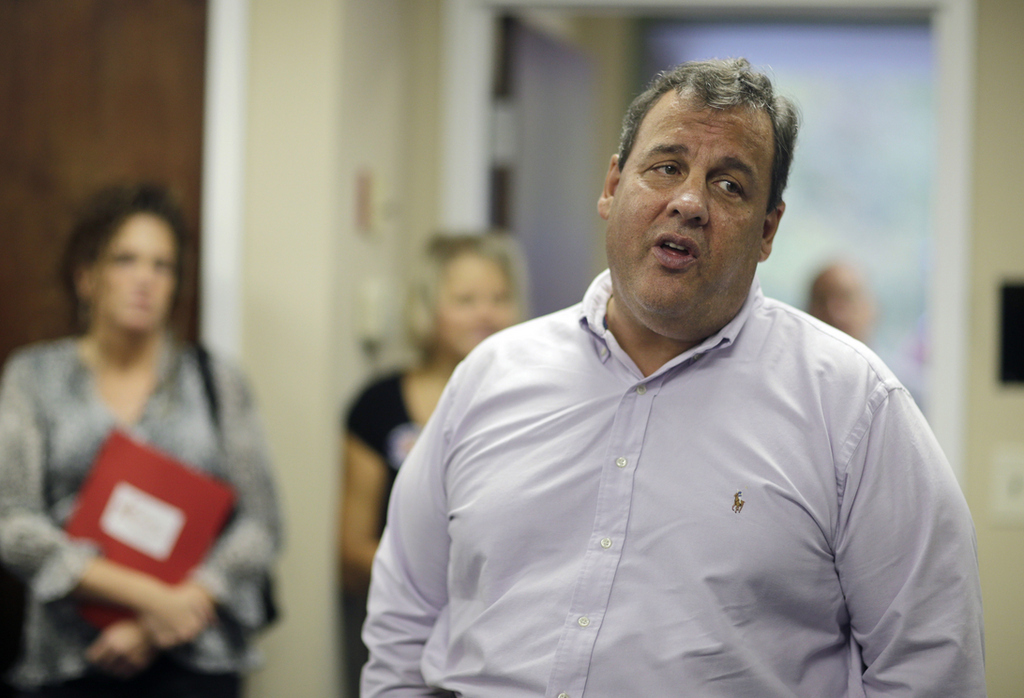 On Oct. 21, under current orders from Judge Mary Jacobson, same-sex couples in New Jersey can marry. Before then — any day now — the state Supreme Court is expected to rule on whether it will put that order on hold, leaving same-sex couples waiting into the new year for a chance to marry in the Garden State.
Gov. Chris Christie's administration appealed Jacobson's decision to the state's Supreme Court, which will be hearing arguments on whether same-sex couples need to be allowed to marry in the state. Currently, civil unions — but not marriages — are available to same-sex couples.
But that appeal doesn't stop Jacobson's order from going into effect during the appeal process. That requires a stay, which would prevent marriages between same-sex couples for the time being. Over the past few days, the parties have briefed the state Supreme Court on the question of whether the court should issue such a stay — keeping same-sex couples from marrying until a final decision is rendered in the case sometime next year.
Outside of all of the legal maneuvering, advocates also are pressing lawmakers to override Christie's veto of the legislative effort to bring marriage equality to New Jersey.
[Update on Oct. 18: Senator-Elect and Newark Mayor Cory Booker plans to begin performing marriage ceremonies for same-sex couples at 12:01 a.m. Monday, October 21.]
3.
Nevada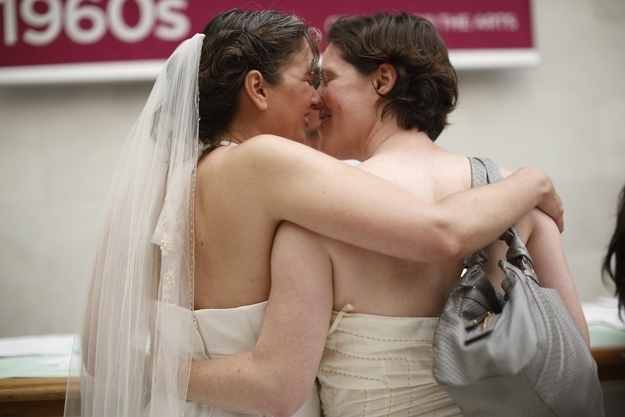 The 9th U.S. Circuit Court of Appeals — which allowed same-sex couples to begin marrying in California days after the Supreme Court dismissed an appeal of the case challenging the state's marriage amendment — will start considering whether Nevada can ban same-sex couples from marrying when the couples file their brief with the court by Oct. 18.
The federal trial-court judge who first considered the challenge, Judge Robert C. Jones, ruled against the same-sex couples challenging the ban, concluding the Constitution does not "[prohibit] the People of the State of Nevada from maintaining statutes that reserve the institution of civil marriage to one-man–one-woman relationships."
The case was brought by Lambda Legal, and it represents one of the few losses marriage equality advocates have faced in the courts in recent years.
4.
Illinois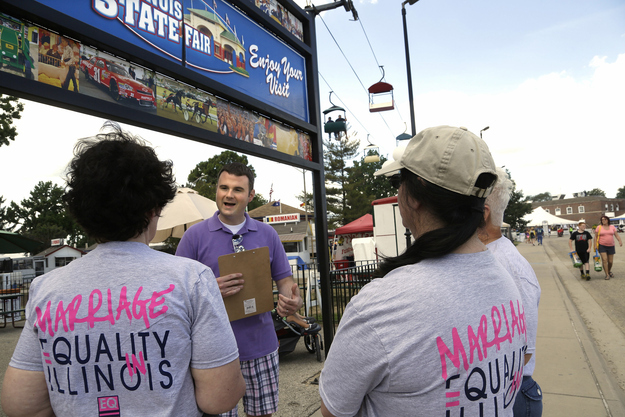 The battle for marriage equality in Illinois will soon reignite when lawmakers return Oct. 22 for the body's special "veto session." LGBT rights advocates and other proponents are in the final days of a statewide campaign to pass the bill after the Illinois House failed to take a vote on the measure, Senate Bill 10, before the spring session expired in May.
A complex political calendar and fiscal issues — like solving the state's $1 billion pension crisis — could leave the bill stalled until January 2014. The session goes through Oct. 24 and then resumes Nov. 3-5.
Sources in the Illinois Unites for Marriage campaign told BuzzFeed they are about two votes shy of securing the 60-vote simple majority they need in the House — even though no additional lawmakers have publicly stated their support since May. The Illinois Senate already approved the bill on Valentine's Day, but the chamber will need to vote on the amended effective date, which would be June 1, 2014. Gov. Pat Quinn has promised to sign the bill into law promptly. LGBT activists will stage a rally and march in Springfield on Oct. 22, and opponents of same-sex couples' marriage rights will stage a similar action the next day.
A judge also recently ruled that a marriage equality lawsuit in the state — which currently allows same-sex couples civil unions but not marriage — could proceed.
5.
New Mexico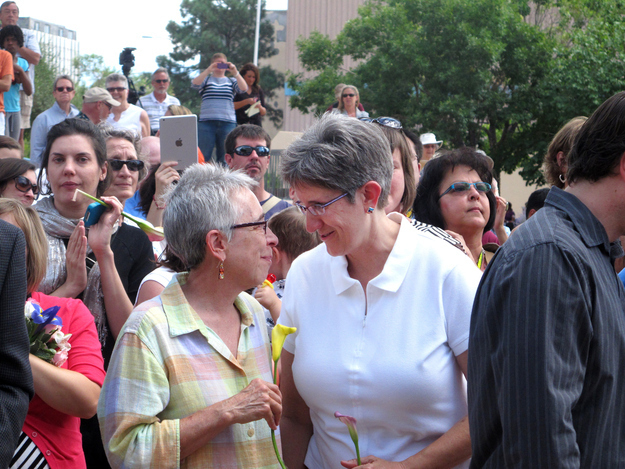 In August, same-sex couples began marrying in New Mexico when several county clerks — some of their own volition and some under court order — began issuing such couples marriage licenses.
The unusual development came about because New Mexico law neither explicitly allows nor bans same-sex couples from marrying.
On Oct. 23, the state Supreme Court is due to consider a case in which it is being asked to authoritatively interpret the indefinite state law — putting the matter to rest once and for all.
6.
Hawaii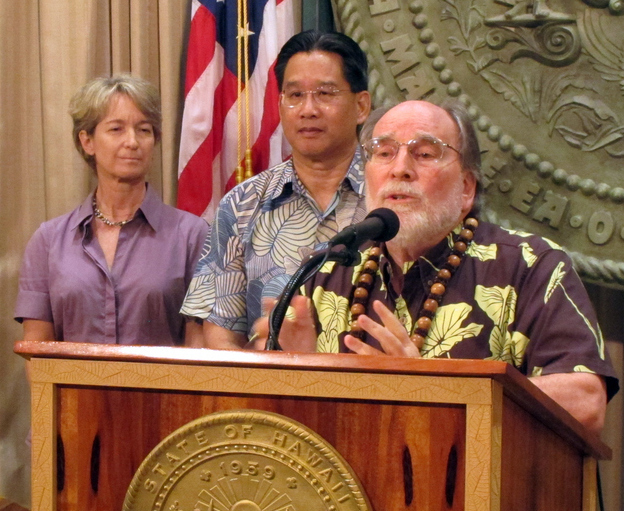 Hawaii Gov. Neil Abercrombie has called a special session of the Hawaii legislature to meet beginning Oct. 28 for consideration of a marriage equality bill.
"This is now the 20th year of discussion that has taken place on the issue and associated issues on it," Abercrombie said at a September news conference announcing the special session.
The prospect of marriage equality being "imposed" by Hawaii's courts 20 years ago was pointed to by congressional leaders in Washington in the 1996 decision to pass DOMA, part of which was ruled unconstitutional by the Supreme Court in June.
7.
Virginia
Two different lawsuits challenging Virginia's constitutional ban on marriage equality are pressing ahead, although state officials — and the judge hearing one of the cases — have questioned why.
One filed by Lambda Legal and the American Civil Liberties Union had initially garnered more attention, but then lawyers Ted Olson and David Boies — and the American Foundation for Equal Rights, which financed their legal fight against California's Proposition 8 — announced they would be joining up to serve as lawyers on a case filed earlier by a local law firm in Virginia Beach.
On Oct. 29, the court is scheduled to hear a motion to dismiss in the Lambda Legal and ACLU's case, as well as the plaintiffs' motion to certify a class in their case, making the case a class action. Although state officials argued the case should be put on hold while the first case moves forward — and court records show that the judge in the case asked at an Oct. 8 hearing why the case should not be consolidated with the AFER case — lawyers for the Lambda Legal and ACLU plaintiffs argued their case should go forward and asked for a briefing schedule to be set in the case. The docket says an order is to follow, but no order was on the docket at this time.
[Update on Oct. 18: BuzzFeed reports on how Virginia has become a battleground for lawyers from multiple legal organizations and major law firms aiming to take a marriage equality case back to the Supreme Court.]
And, Really, Anywhere Else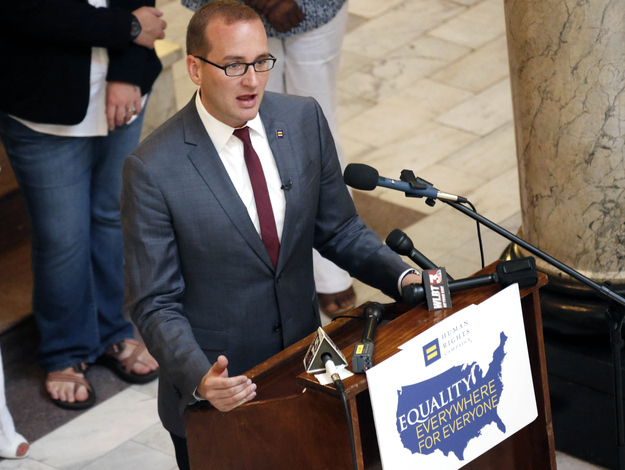 And that's not all — by a long stretch.
In Pennsylvania, for example, there are three major legal challenges to the state's marriage law. In July, the ACLU filed suit in federal court in Harrisburg, Penn., on behalf of several gay and lesbian couples following the U.S. Supreme Court's landmark rulings in favor of marriage equality.
In another Pennsylvania lawsuit, the Montgomery County Register of Wills Bruce Hanes is appealing a judge's decision to bar him from issuing marriage licenses to same-sex couples. Hanes has granted at least 170 such licenses since July, when Attorney General Kathleen Kane concluded the state's marriage law was unconstitutional. In a lawsuit similar to the ACLU's, 21 of the couples married with certificates issued by Hanes contend the law, which defines marriage as only between "one man and one woman," violates the U.S. Constitution.
Ongoing litigation in North Carolina, meanwhile, was raised by state Attorney General Roy Cooper's office when Buncombe County Register of Deeds Drew Reisinger said on Monday that he wanted to issue marriage licenses to same-sex couples but that he would need Cooper's OK first. That didn't stop couples from applying with Reisinger this week.
The list could go on, from Utah to Ohio and beyond.
[Update on Oct. 17: And, it did. On Thursday, Oregon officials announced that they would begin recognizing out-of-state marriages of same-sex couples.]
In front of the Supreme Court building on June 26, Human Rights Campaign President Chad Griffin made a bold claim, saying, "Within five years, we will bring marriage equality to all 50 states in the U.S."
The next two weeks will provide the first series of tests for seeing whether — and, if so, how quickly — Griffin's prediction can come true.