Jill Stein Changes Plans, Aims To Take Pennsylvania Recount Request To Federal Court
Update: After deciding Saturday afternoon to end their state-court request for a statewide recount in Pennsylvania, Jill Stein's campaign announced late Saturday night that they plan to take the issue to federal court on Monday.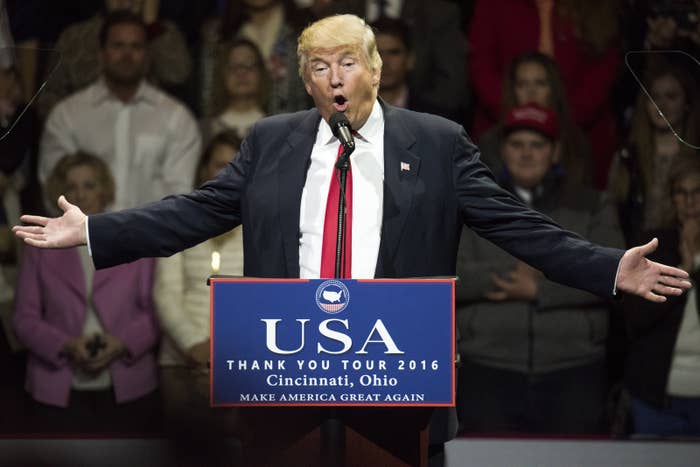 WASHINGTON — A Pennsylvania court on Saturday accepted the Green Party's request to end its case seeking a statewide recount of the presidential race. Then, late Saturday night, Green Party presidential candidate Jill Stein tweeted out that her campaign would continue to seek a statewide recount — but would be going to federal court to do so.
"Make no mistake – the Stein campaign will continue to fight for a statewide recount in Pennsylvania," Jonathan Abady, Stein's lead recount lawyer, said in a statement.
"[O]n Monday the Stein campaign will escalate our campaign in Pennsylvania and file for emergency relief in federal court, demanding a statewide recount on constitutional grounds," he continued.
Most — including Hillary Clinton's campaign — expect Green Party presidential candidate Jill Stein's recount efforts in Michigan, Pennsylvania, and Wisconsin not to change the result — a Donald Trump win — in any of those states. The reality, however, is that the ultimate election result — again, a Trump win — would not change unless the recounts shift all of those states to Clinton.
If the Pennsylvania efforts don't move forward, even a flip in the Michigan and Wisconsin results would still leave Trump at 280 electoral votes — 10 above the 270 necessary to become the next president.
Lawyers for the Green Party told the Associated Press on Saturday afternoon that they would not be able to meet the Monday deadline for a $1 million bond that the Pennsylvania court had ordered in the case. Additionally, on Dec. 2, the court had issued an order suggesting skepticism as to whether the Green Party's complaint seeking a statewide recount would succeed. That order came in the wake of the Trump campaign's motion to dismiss the complaint.
On Saturday afternoon, the Green Party filed a motion to withdraw their statewide recount request — which the court granted in an order later Saturday — although individual precinct-based recount requests will continue, in an attempt to force an automatic statewide recount, and a lawyer familiar with ongoing efforts noted that an appeal seeking a forensic audit of the Philadelphia voting machines remains pending.
Stein referenced the decision in two tweets on Saturday evening:
Earlier, Stein stated on her recount fundraising page that Wisconsin officials initially had estimated $1.1 million would be needed for the Wisconsin part of the recount — but officials later required $3.5 million. That change led her to increase the amount she was seeking in donations from $6.5 million to $9.5 million. As of Saturday evening, she had not yet hit $7 million in donations.
Then, a little before midnight, Stein announced the federal court plans.
Explaining the move to federal court further, Abady said in the statement, "We are committed to this fight to protect the civil and voting rights of all Americans. Over the past several days, it has become clear that the barriers to verifying the vote in Pennsylvania are so pervasive and that the state court system is so ill-equipped to address this problem that we must seek federal court intervention."
Later, Stein suggested the legal path her team plans to pursue in a tweet early Sunday morning.
This is a developing story. Please check back at BuzzFeed News for more information as it becomes available.
Read the Green Party's motion to withdraw their statewide recount request: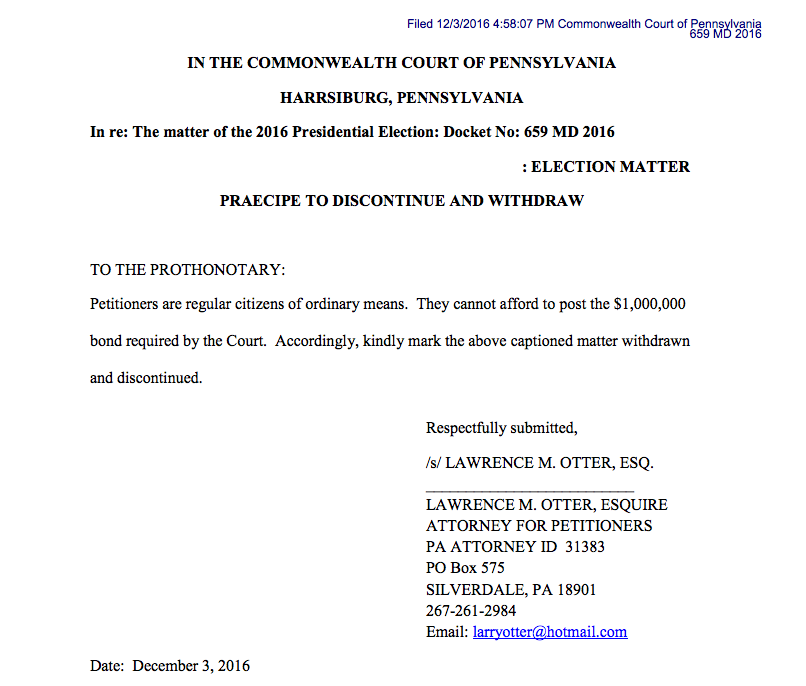 Read the court's order closing the statewide recount matter: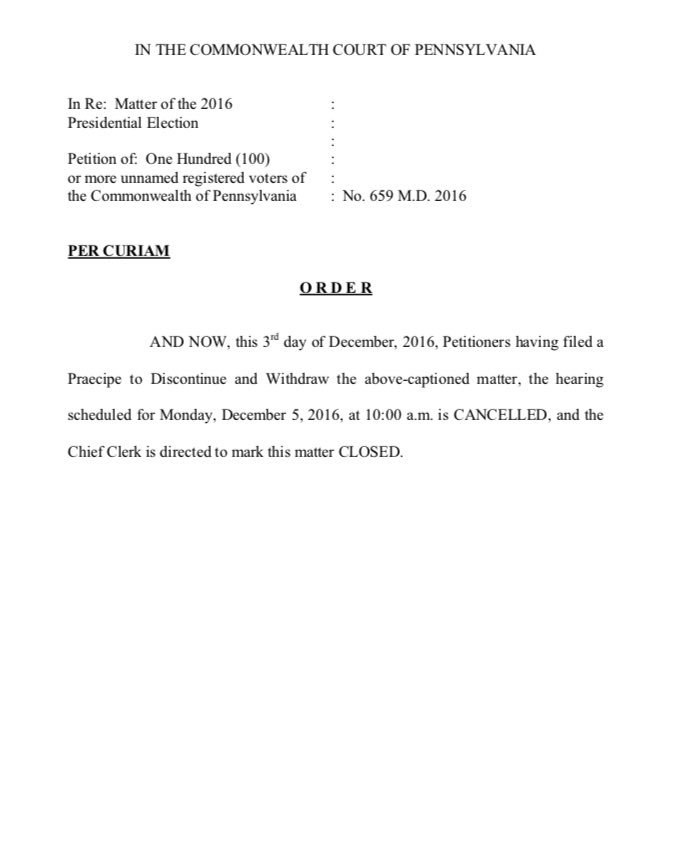 UPDATE
This report was revised and extended after Jill Stein's campaign announced plans late Saturday to go to federal court on Monday seeking a statewide recount in Pennsylvania.