The 5 Republicans Who Mentioned (Gay) Marriage On Stage In Tampa
Social issues may not have been the focus at this week's convention, but they weren't left out, either. Marriage was much talked-about, from "honor[ing] the institution of marriage" to "defend[ing] marriage" to "stop[ping] the assault on marriage."
1.
Republican Presidential Nominee, Mitt Romney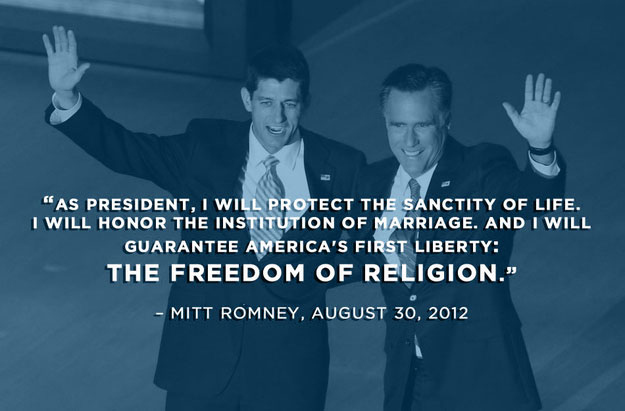 2.
Vice Presidential Nominee, Rep. Paul Ryan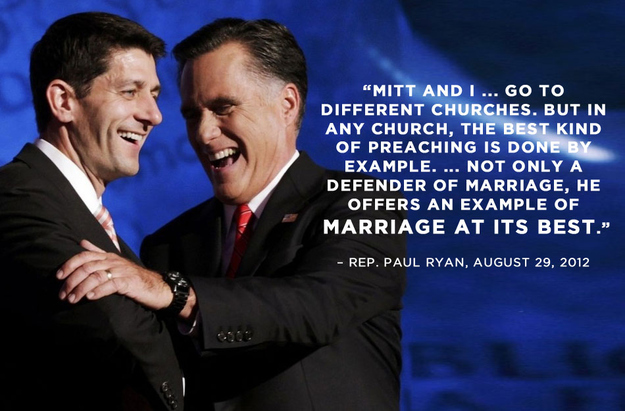 3.
Former Arkansas Gov. Mike Huckabee
4.
Former Presidential Candidate Rick Santorum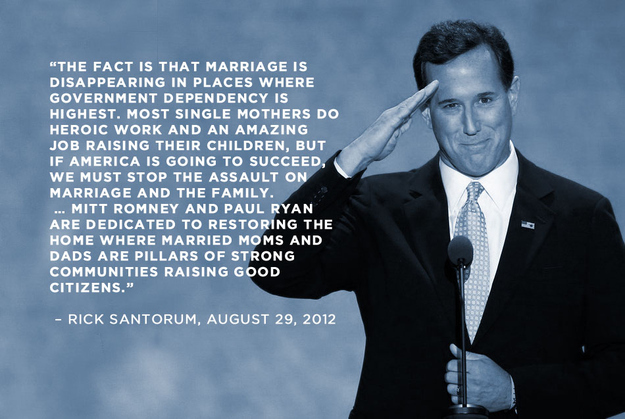 5.
Virginia Gov. Bob McDonnell