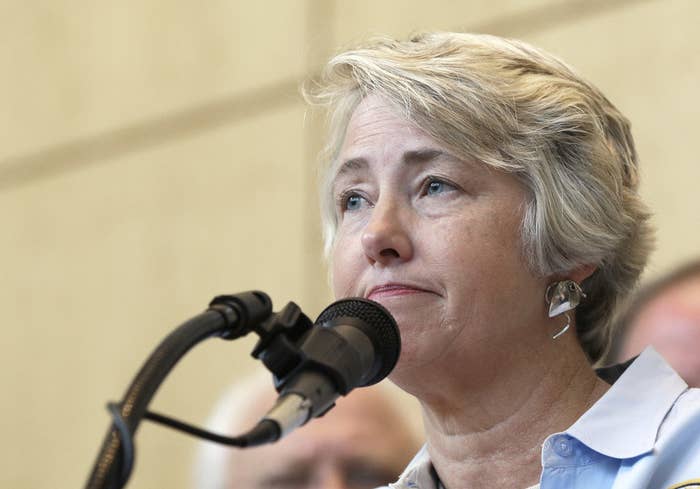 The Texas Supreme Court on Friday ordered the Houston City Council to repeal an LGBT nondiscrimination ordinance it passed in 2014 or put a referendum opponents had sought on this November's ballot.
In the Friday decision, the court gave Houston officials a month to decide what to do, ordering a decision be made by Aug. 24.
After the "HERO" LGBT nondiscrimination ordinance was passed by Houston City Council, a group sought a referendum effort. If enough signatures were gathered, as certified by the city secretary, then City Council would have the option to repeal the ordinance or put it on the ballot.
After a review of the signatures submitted, the city secretary asserted that sufficient signatures were gathered but also noted that the city attorney found that many pages of the petitions were invalid — meaning that any signatures on those pages would be invalid. Accordingly, Houston City Council found that there were insufficient valid signatures to force reconsideration of the ordinance or a vote.
Opponents of the law sued to get City Council to accept the petitions, lost at the trial court, and appealed. The opponents also, separately, had asked the Texas Supreme Court to issue a writ of mandamus — a request that a court order a public official to take a specified action, here, repealing the ordinance or putting it on the ballot.
The Texas Supreme Court on Friday held that it would not wait on the appeal of the trial court decision before considering the issue because "the appellate process will not resolve the case in time for the referendum to be placed on the November 2015 ballot."
Then, with no oral arguments having been held in the case, the Texas Supreme Court found that the city secretary's statements served as certification that sufficient valid signatures were gathered — the city attorney's findings notwithstanding. As such, the court ruled in an unsigned opinion, City Council could not reject the petitions and had to do one of two things: repeal the ordinance or put it on the ballot.
"Once the City Council received the City Secretary's certification, it had a ministerial duty to act," the court stated. "If the City Council does not repeal the ordinance by August 24, 2015, then by that date the City Council must order that the ordinance be put to popular vote during the November 2015 election."
The court also put enforcement of the ordinance on hold in the meantime.