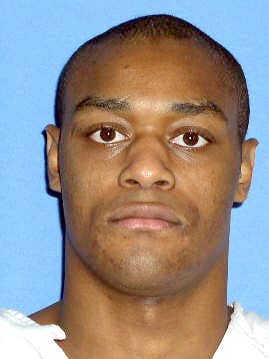 WASHINGTON — The Texas Court of Criminal Appeals on Monday indefinitely halted the upcoming scheduled execution of Julius Murphy, in the wake of new claims of prosecutorial misconduct raised by Murphy's lawyers.
Murphy had been scheduled for execution in Texas on November 3 after having been convicted of murder in the 1997 shooting death of Jason Erie.
On September 24, however, Murphy's attorneys — including the D.C. law firm of Hogan Lovells — filed a new request for relief with the court, alleging that the two key witnesses who testified in Murphy's 1998 trial were threatened with prosecution if they did not testify against Murphy — facts never disclosed to Murphy's lawyer at the time or since.
Additionally, the lawyers argued that a new sworn statement from one of those two witnesses acknowledges that he lied at trial, not admitting that another man, Murphy's co-defendant, pulled the trigger in Erie's death.
Finally, the lawyers argued, more broadly, that "Texas's death penalty no longer is constitutional under the Eighth Amendment to the United States Constitution."
In Monday's ruling, the court did not explain which one or more of the reasons presented in the September filing led to its action, with the order simply listing all three issues raised by Murphy's lawyers and then ordering, "Applicant's execution is stayed until further order of this Court."
In a statement, Murphy's lawyer, Catherine E. Stetson of Hogan Lovells, said, "The Texas Court of Criminal Appeals was correct to stay the execution of Julius Murphy today. Mr. Murphy's conviction and death sentence were procured through prosecutorial misconduct. Jurors considered evidence from two key witnesses while the prosecution unlawfully concealed the fact that those witnesses were pressured into testifying with threats of prosecution and promised leniency if they testified. And one of the witnesses has now identified Mr. Murphy's co-defendant as the true shooter."
From the Texas Court of Criminal Appeals decision: