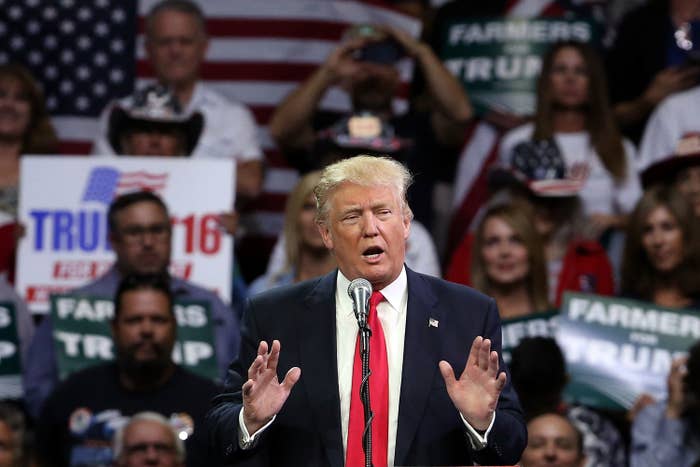 WASHINGTON — A technology investment company has offered to put up the $10 million for charity that Donald Trump said on Thursday would be needed to hold a debate with Bernie Sanders.
[Update at 4:38 p.m.: Shortly after the publication of this report, Trump's campaign released a statement that he would not be participating in a debate with Sanders.]
Trump told late-night TV host Jimmy Kimmel earlier this week that he would participate in a debate with Sanders.
After Sanders agreed to do so, Trump, on Thursday, said $10 million would need to go to charity for him to actually participate in the debate.
"Yesterday, Mr Trump asked for a $10 [million] donation to charity in order to accept Mr Sanders' challenge to debate him," Richie Hecker, chairman and CEO of Traction and Scale, told BuzzFeed News in a statement. "We are willing to offer that $10 [million] donation in return for the opportunity to host the debate."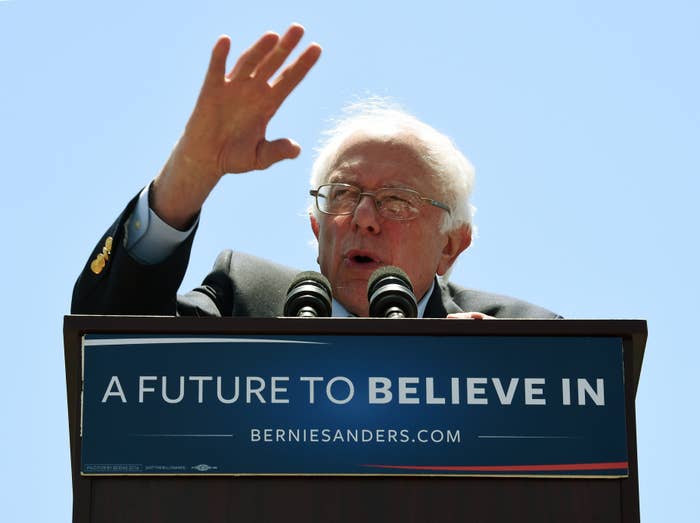 The proposal is unusual because neither party has formally chosen its nominee, and because Sanders is extremely unlikely to be the Democratic Party nominee given that Hillary Clinton has significantly more pledged delegates than Sanders and the overwhelming number of unpledged delegates have said they will back her at the convention.
Hecker said his aim, if the offer is accepted by both Sanders and Trump, is to hold the debate on Monday, June 6 — the day before the California primary — at the "largest venue" in the state of California that they can secure. Traction and Scale presents itself as a technology investment firm aimed at investing in companies that are focused on making people's lives easier, citing simple product design and smart data use and products that engage communities.
Hecker, who earlier had been encouraging Michael Bloomberg to run for president, spoke with BuzzFeed News about his latest gambit, saying that "if you have the opportunity to host" such an event, why wouldn't you do so.
Laying out the details, Hecker's statement adds:
We would host the debate as a physical event and live stream it to the world. As a technology incubator and investment company, Traction and Scale builds transformative user experiences and will host the debate on our cutting-edge mobile technology. We have distribution to 250MM Americans on social media through this channel.


The debate format would focus on compromise and solutions. We would invite the candidates to look at the forum less as a debate, and more as a negotiation for the future of America. We believe that Mr Sanders and Mr Trump collectively represent the voice of the American people. We are confident that convening the voice of the people in a nonpartisan forum will spark the revolution and make America great again.
Noting that "the format we're going to use will be different," Hecker said this debate would be "a very powerful change to the process."

Asked whether they had contacted either the Trump or Sanders campaigns, Hecker said no, noting, "This election has been fought in the press so it seemed like the perfect forum to accept the challenge."
He said that, while the aim would be to stream the event on the internet, he expected that there would be TV coverage as well.