Supreme Court Won't Consider Marriage Cases Until Nov. 30
Ten-day delay is the second time the justices have put off deciding whether they will hear cases challenging DOMA, Proposition 8 in the coming year.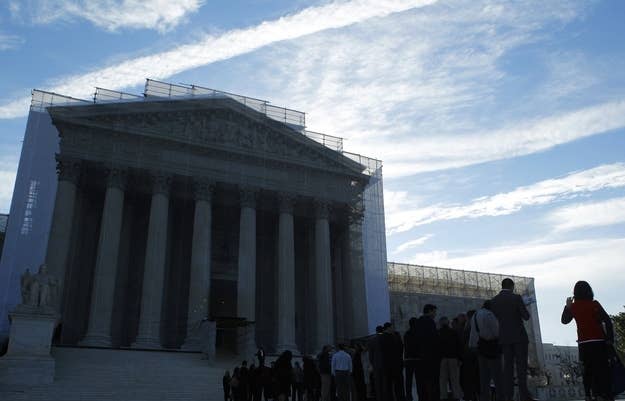 WASHINGTON, D.C. — The Supreme Court will not be considering until Nov. 30 — a 10-day delay — whether and which cases it will be hearing relating to same-sex couples' marriage rights and relationship recognition.
The court was scheduled to consider on Nov. 20 whether it would hear any of four cases challenging the constitutionality of the Defense of Marriage Act and a case each challenging California's Proposition 8 and the attempt to rescind state employees' same-sex domestic partner benefits in Arizona.
The Washington Post's Robert Barnes, however, reported on Nov. 11, "They will soon sort through a half-dozen cases that raise the issue of same-sex relationships; the date for their private conference on whether to accept any has been rescheduled for Nov. 30."
As of Tuesday afternoon, the Supreme Court's docket was updated to reflect the rescheduled conference date.
Although the brief delay won't make any major distinction in the way any accepted cases are handled at the Supreme Court in the coming months, the delay is significant for couples in California. If the Supreme Court decides not to hear an appeal of the challenge to Proposition 8 brought by the American Foundation for Equal Rights, then the Ninth Circuit ruling striking down Proposition 8 as unconstitutional will stand. In that situation, the appeals court would then issue a mandate to the district court, allowing it to put into effect its order stopping the enforcement of Proposition 8 — and, hence, returning to same-sex couples in the state the right to marry.
Supreme Court Docket for the Proposition 8 Challenge