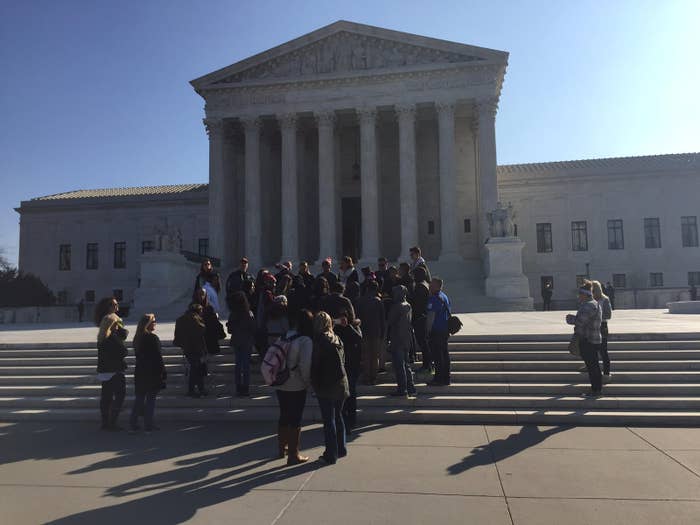 WASHINGTON — The Supreme Court tossed out a Louisiana man's murder conviction and death sentence for a 1998 killing on Monday, a summary reversal of the state's courts that drew a sharp rebuke from two conservative justices.
The 11-page, unsigned opinion of the court held that the state court was wrong to uphold Michael Wearry's conviction after it emerged that the prosecution had withheld information on three fronts "that could have advanced" Wearry's defense.
So-called Brady violations are considered under the standard laid out by the Supreme Court in the 1963 case of Brady v. Maryland. There, the Supreme Court held that "the suppression by the prosecution of evidence favorable to an accused upon request violates due process where the evidence is material either to guilt or to punishment, irrespective of the good faith or bad faith of the prosecution."
In Wearry's case, the Supreme Court held on Monday, "Beyond doubt, the newly revealed evidence suffices to undermine confidence in Wearry's conviction."
Justice Samuel Alito, joined by Justice Clarence Thomas, dissented, calling the court's decision "highly inappropriate" because, as Alito put it, if the court wished to take this action, it should at least have granted certiorari and allowed the state to mount a full defense in support of the Louisiana court's ruling.
The opinion of court took issue with Alito's characterization of the circumstances here, noting that "the Court has not shied away from summarily deciding fact-intensive cases where, as here, lower courts have egregiously misapplied settled law."