Supreme Court To Take Up Obamacare Subsidies Case
The justices agree to hear challenge by conservatives to subsidies under the federal health exchange.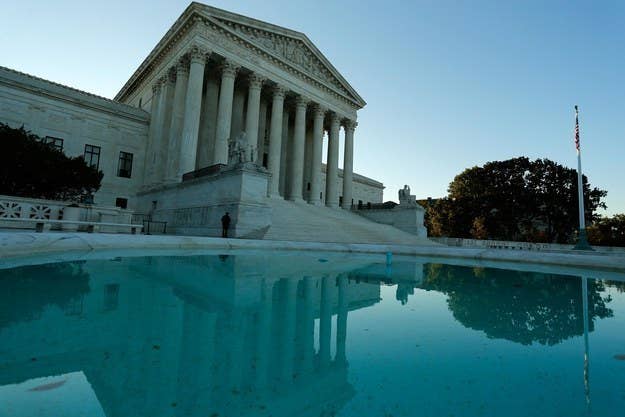 WASHINGTON — Wading back into the partisan fight over Obamacare, the Supreme Court on Friday agreed to hear conservatives' challenge to the subsidies provided for under the law.
The question is whether the subsidies are permitted in the states that rely on the federal health exchange, which the 4th Circuit Court of Appeals ruled was the case.
The case, King v. Burwell, centers around whether the Affordable Care Act and a subsequent IRS rule make subsidies available to people using the federal exchange — as opposed to only being available under state exchanges.
The government argues the law said that the government could do this. In July, the three-judge panel of the 4th Circuit said the law is ambiguous and the regulation allowed for it, and therefore that the subsidies given to individuals purchasing health care through the federal exchange are permitted by the law.
Another three-judge panel of the D.C. Circuit Court of Appeals reached the opposite conclusion. The full court there agreed to rehear the case en banc next month (in other words, the full court will rehear it). Because of that decision, there was not the traditional circuit split — or disagreement between appeals courts — that the justices generally wait for before taking up a case.
The justices also agreed to take a procedural case about whether district courts can allow additional time for "service of process."
White House Press Secretary Joshua Earnest called the case "another partisan attempt to undermine the Affordable Care Act."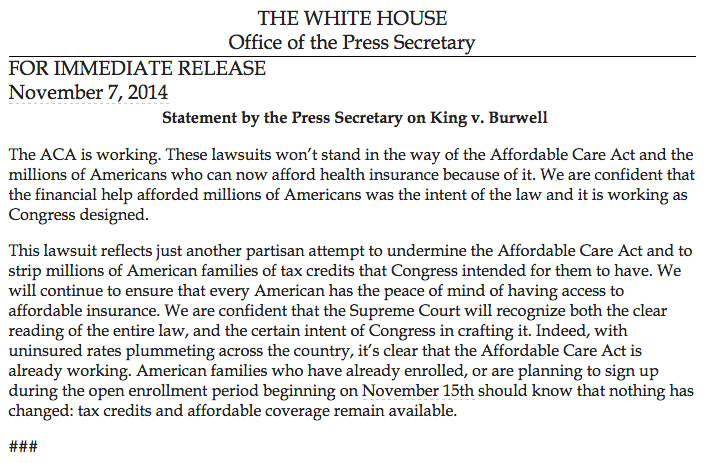 Friday's order list from the Supreme Court: