Supreme Court To Review Oklahoma Lethal Injection Procedure
The move comes a week after a majority of the court voted to allow an execution in the state to proceed.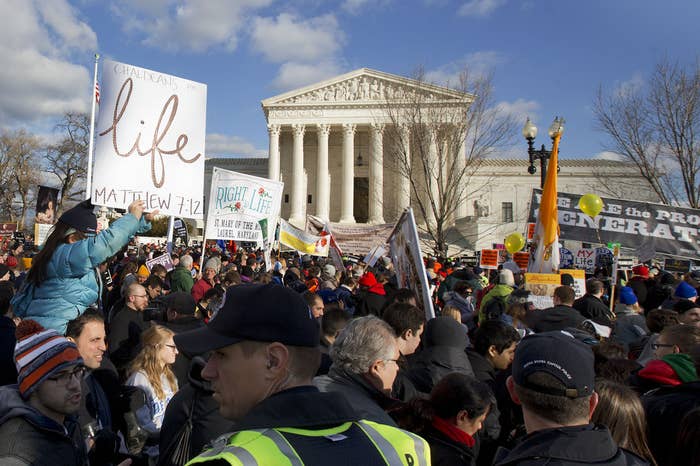 WASHINGTON — A week after allowing Oklahoma to proceed with an execution, the Supreme Court announced on Friday afternoon that it will review the state's lethal injection protocol.
Following the botched execution of Clayton Lockett in 2014, Oklahoma Gov. Mary Fallin ordered a review of the state's execution protocol. Once the state revised its protocol, several inmates slated to be executed in the first months of 2015 challenged "Oklahoma's intention to use midazolam" as the first drug in a three-drug execution protocol.
This past week, however, when the issue reached the Supreme Court, a majority of the justices — over the dissent of four justices — denied a stay of execution to the first of the inmates who brought the challenge, Charles Warner, and he was executed on Jan. 15.
The underlying petition for Supreme Court review of the issue remained before the justices because of the fact that three inmates challenging the use of midazolam were a part of the petition for review that had been filed with the court along with the denied request for a stay of execution.
On Friday, the justices granted review of their case — a decision that only takes the vote of four justices — although they said nothing about whether they would be granting stays of execution for the other inmates in the case going forward. Specifically, Richard Glossip is scheduled to be executed next Thursday, Jan. 29.
The Supreme Court accepted review in two cases on Friday, the latter of which addresses Oklahoma's lethal injection procedure: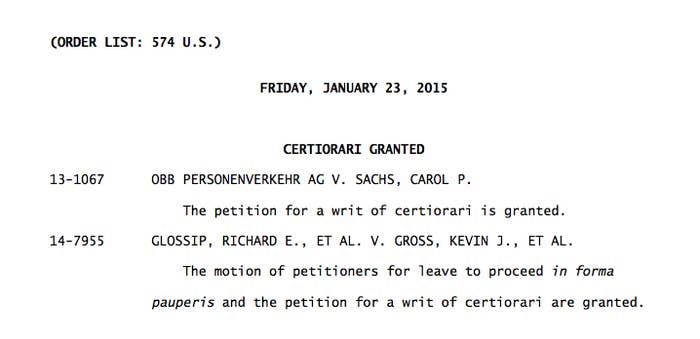 Here is the petition of the Oklahoma inmates seeking review: