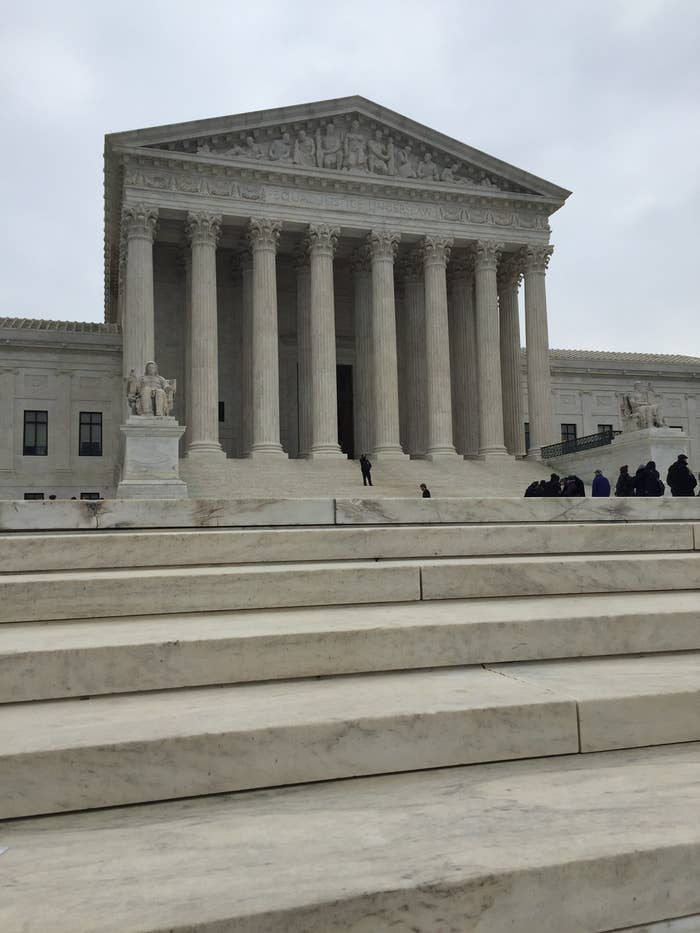 WASHINGTON — On Tuesday, the Supreme Court struck down Florida's death sentencing scheme as unconstitutional because the state relied on "a judge's factfinding" and not "a jury's verdict" to sentence a person to death.
The decision striking down the scheme means the death sentencing law in the state will need to be changed. In addition, it calls death sentences in Florida — at least some of them — into question.
Justice Sonia Sotomayor wrote the court's opinion, in which she was joined by all of her colleagues but two. One, Justice Stephen Breyer, joined in the judgment of the court that Florida's scheme is unconstitutional, but for different reasons.
"The Sixth Amendment protects a defendant's right to an impartial jury. This right required Florida to base Timothy Hurst's death sentence on a jury's verdict, not a judge's factfinding," Sotomayor wrote. "Florida's sentencing scheme, which required the judge alone to find the existence of an aggravating circumstance, is therefore unconstitutional."
Without that finding of an aggravating circumstance, there could be no death sentence imposed. As such, Sotomayor reasoned, the court's prior opinions required a jury to make that determination.
The opinion was an application, for the most part, of a 2002 decision of the Supreme Court, Ring v. Arizona, in which the court held that Arizona's law allowing a sentencing judge, sitting without a jury, to find the aggravating factors necessary to impose the death penalty.

Breyer, who disagreed with the reasoning of Ring, continued in his opinion on Tuesday to note his disagreement with that earlier decision.
Justice Samuel Alito was the sole dissenting justice, arguing that "the jury plays a critically important role" in the Florida system, sufficient for what Ring requires under the Sixth Amendment's right to a jury trial.
Hurst's case will now go back to the Florida Supreme Court for implementation of the U.S. Supreme Court's decision.
The state's sentencing law itself will need to be changed after Tuesday's ruling, a fact Florida Attorney General Pam Bondi acknowledged in a statement.
"In light of today's United States Supreme Court decision holding Florida's capital sentencing procedure unconstitutional, the state will need to make changes to its death-sentencing statutes," Bondi said. "I will work with state lawmakers this legislative session to ensure that those changes comply with the Court's latest decision."
More broadly, the decision could affect other Florida death sentences — at least those still on direct appeal — and potentially more, depending on whether the decision is given retroactive effect in Florida.
As to that, Bondi said, "The impact of the Court's ruling on existing death sentences will need to be evaluated on a case-by-case basis."
Additionally, the U.S. Supreme Court's decision calls into question Alabama's similar death sentencing scheme.
"We certainly believe that Hurst will generally have an effect on Alabama's sentencing scheme," John Palombi, an assistant federal defender in the Middle District of Alabama, told BuzzFeed News.