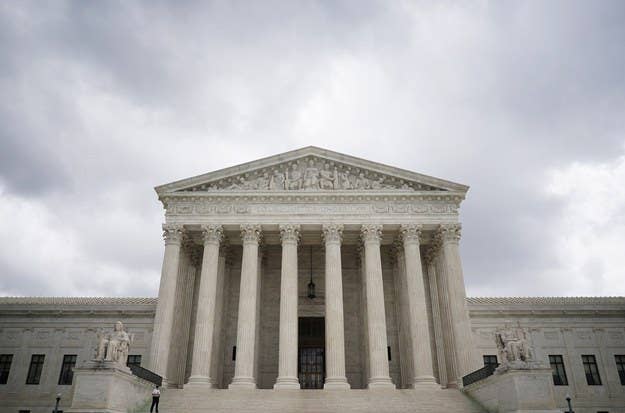 WASHINGTON — The Supreme Court on Monday sided with a Muslim woman who sought to work at Abercrombie & Fitch but was rejected because her headscarf – worn because of her religious practices – violated the company's "Look Policy."
The clothing retailer argued that the woman, Samantha Elauf, never requested a religious accommodation and, therefore, its failure to hire her could not be illegal.
The Equal Employment Opportunity Commission filed the lawsuit on Elauf's behalf, arguing that Elauf was not required to give specific notice to Abercrombie & Fitch that she would want a religious accommodation under Title VII.
The ban on "disparate treatment" in Title VII of the Civil Rights Act of 1964 "prohibits actions taken with the motive of avoiding the need for accommodating a religious practice," Justice Antonin Scalia wrote for the Supreme Court on Monday. "A request for accommodation, or the employer's certainty that the practice exists, may make it easier to infer motive, but is not a necessary condition of liability."
"Abercrombie's primary argument is that an applicant cannot show disparate treatment without first showing that an employer has 'actual knowledge' of the applicant's need for an accommodation," he wrote. "We disagree. Instead, an applicant need only show that his need for an accommodation was a motivating factor in the employer's decision."
The decision reversed the appeals court's decision and sent the case back to the lower courts.
The EEOC had won its initial religious discrimination suit but an appeals court reversed the ruling in 2013. Abercrombie decided against hiring Elauf in 2008, when she was 17 years old.
Abercrombie's look policy for sales associates was famously stringent for years, specifying everything from the maximum acceptable number of earrings (2) to the maximum length of fingernails (1/4 inch). The color black was also banned.
A company spokesperson said in an emailed statement today that Abercrombie recently replaced that policy "with a new dress code that allows associates to be more individualistic" and "changed our hiring practices not to consider attractiveness." Abercrombie has also modified "store associates' titles from 'model' to 'brand representative,'" the spokesperson said.
"While the Supreme Court reversed the Tenth Circuit decision, it did not determine that A&F discriminated against Ms. Elauf," the spokesperson said. "We will determine our next steps in the litigation, which the Supreme Court remanded for further consideration. A&F remains focused on ensuring the company has an open-minded and tolerant workplace environment for all current and future store associates."
The company said earlier this year that its stores now have more than 50% non-white staff, up from less than 10% in 2004.
Scalia wrote the opinion for the court, to which only Justice Clarence Thomas dissented. Justice Samuel Alito agreed with the court's ultimate judgement but wrote separately.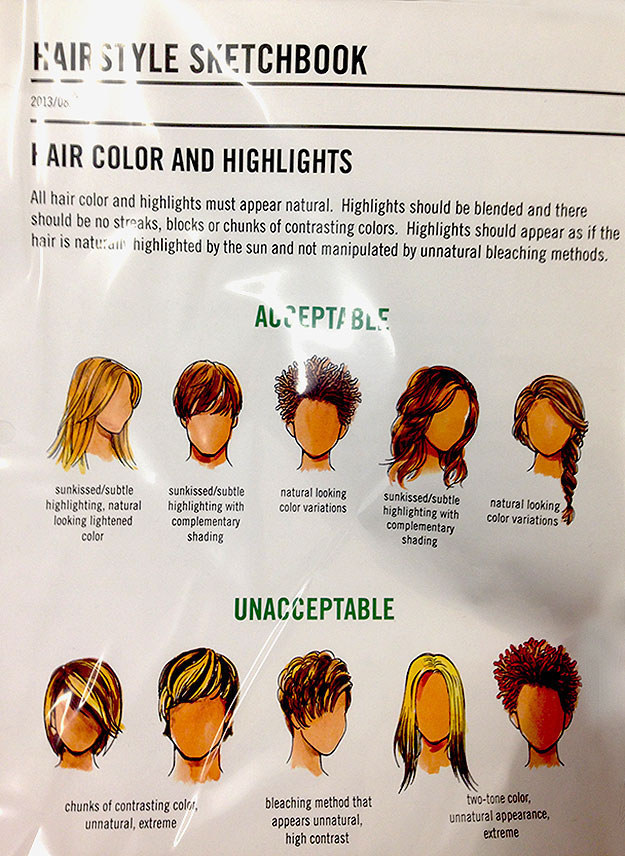 Updates with comment from Abercrombie and additional details on case.