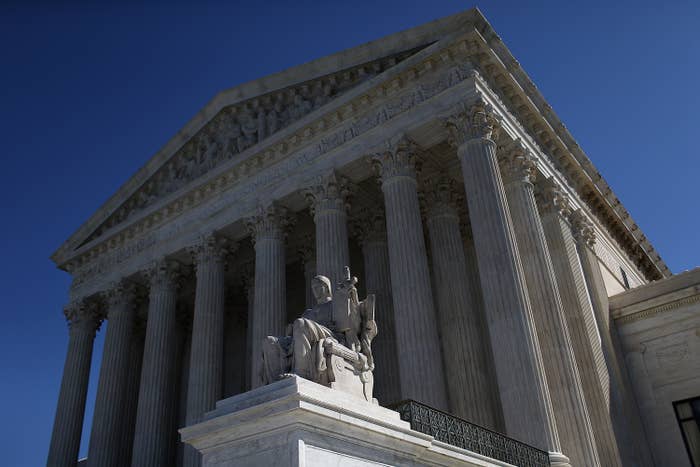 WASHINGTON — The Supreme Court expanded protections for government workers on Tuesday, deciding that the First Amendment bars an employer from demoting an employee that the employer believes is engaged in protected political activity — even if the employee actually isn't doing so.

Justice Stephen Breyer wrote the 6-2 majority opinion for the court, finding in favor of Jeffrey Heffernan, a former police detective who was demoted after he was seen picking up a campaign sign of the mayor's political opponent.
While he was demoted because the leadership of the police department believed this meant Heffernan was "involved" in the opponent's campaign, he was not. Instead, he was merely picking up a yard sign for his sick mother.
While the First Amendment has been understood to protect against such demotions when a worker actually is engaged in protected political activity, as Breyer wrote, the question in Heffernan's case was whether that protection extended to situations in which the employer "incorrectly believed" the employee was engaged in such activity.
"We conclude that ... the government's reason for demoting Heffernan is what counts here," Breyer wrote. "When an employer demotes an employee out of a desire to prevent the employee from engaging in political activity that the First Amendment protects, the employee is entitled to challenge that unlawful action under the First Amendment and 42 U. S. C. §1983—even if, as here, the employer makes a factual mistake about the employee's behavior."
Justice Clarence Thomas, joined by Justice Samuel Alito, dissented.