Supreme Court Rules Obama Recess Appointments Were Invalid, But Keeps Power In Play
Supreme Court hands down a mixed decision in a long-awaited ruling on presidential power.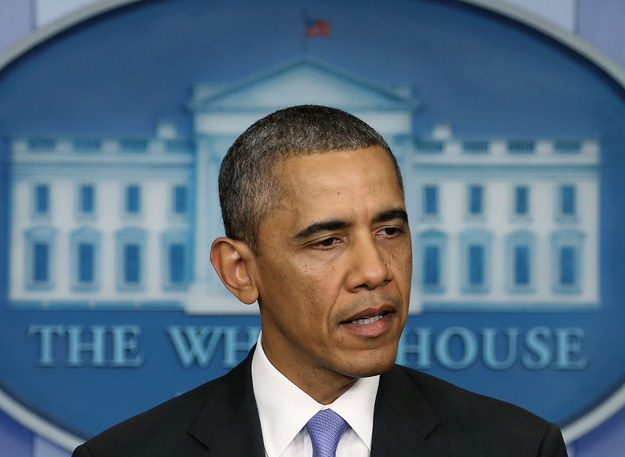 WASHINGTON — The Supreme Court ruled Thursday that a challenged set of President Obama's recess appointments were invalid.
The ruling states, however, that the president has the authority to fill any existing vacancy during any recess — whether it be during a session of Congress or in between sessions — so long as the recess is "of sufficient length."
In this case, though, the court concluded that the recess appointments at issue are invalid because the recess was not "of sufficient length" because the Senate was conducting "pro forma" sessions during the time when Obama made the appointments to the National Labor Relations Board.
The opinion for the court was written by Justice Stephen Breyer, and he was joined by Justices Anthony Kennedy, Ruth Bader Ginsburg, Sonia Sotomayor, and Elena Kagan.
Although all nine justices agreed these appointments were invalid, Justice Antonin Scalia read an impassioned opinion for himself, Chief Justice John Roberts, and Justices Clarence Thomas and Samuel Alito that took issue with the majority's view on the president's recess appointment powers.
The D.C. Circuit Court of Appeals earlier held that Obama did not have the authority to make so-called "recess appointments" of people to the NLRB during "pro forma" sessions of the Senate in which no business was to be conducted in January 2012.
In a broad ruling that Scalia and the other three more conservative justices sided with, the D.C. Circuit judges had said that the Constitution's "recess appointment" clause — which allows presidents to fill vacancies temporarily during Senate recesses that otherwise would need Senate approval — only applies to the "intersession" recess between sessions of Congress and not "intrasession recesses" taken during a session of Congress. The Supreme Court's majority, however, adopted the more limited reasoning that the Senate was not actually recessed during the time, since it held "pro forma" sessions every few days.
The justices heard arguments in the case in January. Notably, the appointments in question — and even the arguments in the case itself — happened before Senate Democrats exercised the so-called "nuclear option," reducing the number of votes needed to defeat a filibuster from 60 to a simple majority.