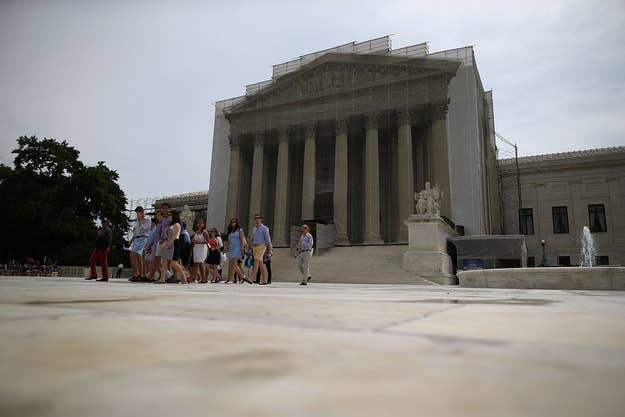 WASHINGTON — The Supreme Court on Monday potentially made it harder for affirmative action programs at universities to survive, but the justices avoided the broad type of ruling striking down the policies that some had expected.
In Abigail Fisher's challenge to the affirmative action policy at the University of Texas at Austin, Justice Anthony Kennedy wrote for the court that strict scrutiny — the most searching form of review when courts consider whether government laws or policies are unconstitutional — was not properly applied to the school's program.
Kennedy wrote that a court needs to "examine with care, and not defer to, a university's" consideration of alternatives to affirmative action:
Consideration by the university is of course necessary, but it is not sufficient to satisfy strict scrutiny: The reviewing court must ultimately be satisfied that no workable race-neutral alternatives would produce the educational benefits of diversity.
The Supreme Court held Monday that the 5th Circuit Court of Appeals, in upholding the affirmative action program, failed to do so sufficiently when looking at the university's admissions program.
As such, and rather than striking down the admissions program's consideration of race as unconstitutional, the court — with only Justice Ruth Bader Ginsburg dissenting — vacated the lower court's decision and remanded the case so that lower courts can apply Monday's ruling to the case.
Justice Elena Kagan did not participate in the decision, as she had previously been involved with the case when in the Obama administration.