Supreme Court Lets Ruling Against Texas Voter ID Law Stand — For Now
Although the justices turned away Texas' request to hear its defense of the law now, Chief Justice John Roberts made it clear the justices could hear the larger challenge to the law in the future.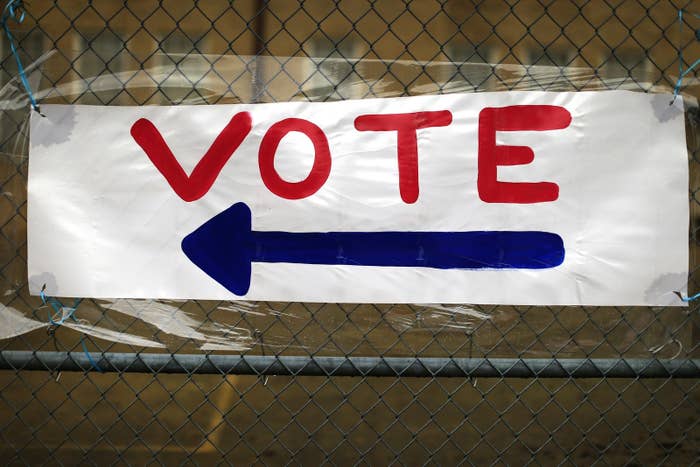 WASHINGTON — The Supreme Court will not hear Texas' appeal of a lower court ruling that held the state's voter ID law had discriminatory effects — although Chief Justice John Roberts suggested the larger case could still come back to the high court at a later date.
The US Court of Appeals for the 5th Circuit held in July 2016 that Texas' voter ID law has discriminatory effects in violation of Section 2 of the Voting Rights Act and had sent the case back to the district court for further review of the claim that the law was implemented with a discriminatory purpose.
Texas had sought Supreme Court review of those decisions, arguing that the 5th Circuit's ruling on the discriminatory effects argument set a test that would "jeopardize[] numerous election laws" and that the case should not have been sent back to the district court for consideration of the discriminatory purpose claim.
In declining to hear the appeal, however, Roberts made clear that the move was not necessarily the final word on the matter. Noting that there was not yet a final decision on the discriminatory purpose claim and that the appeals court had sent the case back to the trial court to issue a remedy as to the discriminatory effects ruling, Roberts wrote, "Petitioners may raise either or both issues again after entry of final judgment. The issues will be better suited for certiorari review at that time."
Texas Attorney General Ken Paxton said that the state will continue to fight in defense of the law.

"While we are disappointed that the U.S. Supreme Court did not immediately take our case, Chief Justice Roberts made it very clear that the case will be an even stronger posture for Supreme Court review after further proceedings in lower courts," he said in a statement. "Texas enacted a common sense voter ID law to safeguard the integrity of our elections, and we will continue to fight for the law in the district court, the Fifth Circuit, and if necessary, the Supreme Court again."