Supreme Court Halts Utah Same-Sex Couples' Marriages While Case Is Appealed
The case is on appeal before the 10th Circuit, but, for now, same-sex couples will wait.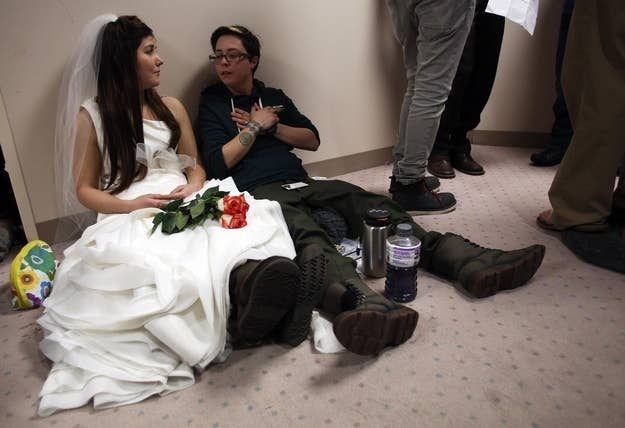 WASHINGTON — The Supreme Court halted the marriage of same-sex couples in Utah in a brief, unsigned order issued Monday morning.
The Supreme Court order stops a Dec. 20 federal trial court decision that struck down Utah's ban on same-sex couples' marriages from going into effect, pending an appeal of that ruling.
The request by Utah officials was sent to Supreme Court Justice Sonia Sotomayor, who referred it to the full court for consideration. Utah officials filed the request with the Supreme Court after the trial court and 10th Circuit denied similar requests.
The case is on appeal before the 10th Circuit Court of Appeals, where Utah officials are due to file their arguments for why the 2004 amendment should be upheld later this month. The same-sex couples challenging the law are due to respond to Utah's arguments in a February filing with the court.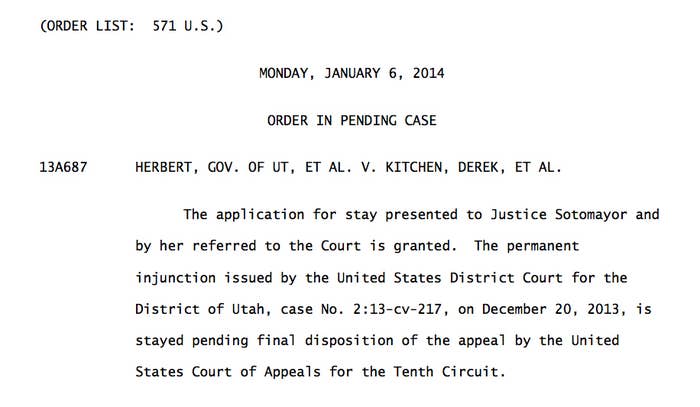 Utah governor's response to the court's action:
Response of lawyers for the same-sex couples in the case: