Supreme Court Blocks Obama Climate Change Rule During Appeals
A 5-4 vote granting a stay, putting the Clean Power Plan on hold for now.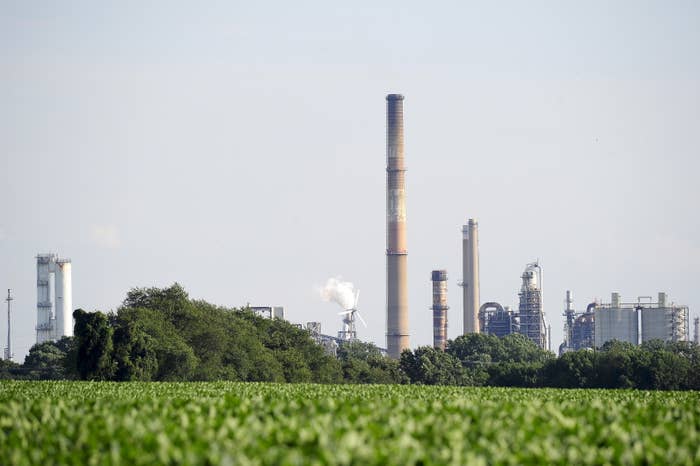 WASHINGTON — A closely divided Supreme Court on Tuesday evening put on hold the Obama administration's climate change effort aimed at restricting greenhouse gas emissions by power plants.
More than two dozen states, the Chamber of Commerce, and energy companies sued the Environmental Protection Agency over the Clean Power Plan, which was rolled out this past summer.
The Supreme Court's stay is not a ruling on the merits of whether the Obama administration has the authority to implement the plan, but rather puts the plan on hold while the litigation proceeds.
The four more liberal justices — Justices Ruth Bader Ginsburg, Stephen Breyer, Sonia Sotomayor, and Elena Kagan — objected to the stay granted by the court.
In January, as Reuters reported at the time, a three-judge panel of the U.S. Court of Appeals for the D.C. Circuit rejected the states' request to stay the administration's rule during the case, sending the parties to the Supreme Court to request a stay.
The case itself remains before the D.C. Circuit, however, where arguments over the rule are scheduled for June.
The Sierra Club, which intervened in the case, called the high court's order unprecedented.
Joanne Spalding, chief climate counsel for Sierra Club, told BuzzFeed News that, given that the EPA rule doesn't go into full effect until 2022, her team "couldn't find a similar stay in 50 years."
UPDATE
The Obama administration responded Tuesday night to the order. White House Press Secretary Josh Earnest said in a statement:
"We disagree with the Supreme Court's decision to stay the Clean Power Plan while litigation proceeds. The Clean Power Plan is based on a strong legal and technical foundation, gives States the time and flexibility they need to develop tailored, cost-effective plans to reduce their emissions, and will deliver better air quality, improved public health, clean energy investment and jobs across the country, and major progress in our efforts to confront the risks posed by climate change. We remain confident that we will prevail on the merits. Even while the litigation proceeds, EPA has indicated it will work with states that choose to continue plan development and will prepare the tools those states will need. At the same time, the Administration will continue to take aggressive steps to make forward progress to reduce carbon emissions."