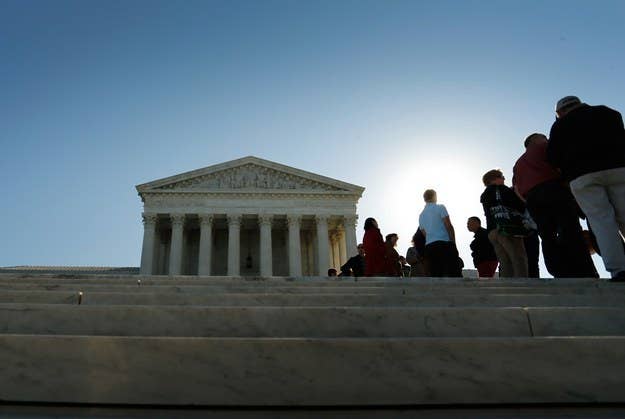 WASHINGTON — The Supreme Court on Wednesday allowed changes to North Carolina voting law to go into effect, blocking an appeals court order that would have allowed same-day voter registration and out-of-precinct voting to continue in the state.
Justice Ruth Bader Ginsburg would not have granted the state's request for a stay of the lower court's ruling. Justice Sonia Sotomayor joined her dissenting opinion.
"The Court of Appeals determined that at least two of the measures—elimination of same-day registration and termination of out-of-precinct voting—risked significantly reducing opportunities for black voters to exercise the franchise in violation of Section 2 of the Voting Rights Act. I would not displace that record-based reasoned judgment," Ginsburg wrote.
Besides Ginsburg and, by signing on to her dissent, Sotomayor, no other justices explained their view on the case. A majority of justices, however, agreed to the stay request.
The ruling follows a similar ruling from the court this past week allowing new Ohio restrictions on early voting to go into effect.