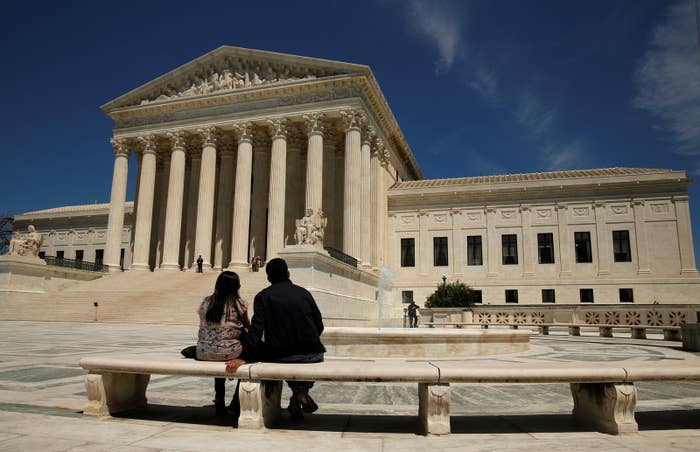 WASHINGTON — Voters in Michigan will continue to be allowed to vote a straight-ticket ballot — casting their votes for all candidates of one party with a single mark — following a Supreme Court order issued on Friday morning.
Straight-ticket voting has been allowed in Michigan for more than 100 years, but legislation signed into law in January was set to end that practice this November until a federal judge halted enforcement of the law earlier this summer.
Friday's Supreme Court action formally is an order denying Michigan Secretary of State Ruth Johnson's request to put the district court's injunction on hold during Johnson's appeal of the injunction. Johnson, a Republican, had requested a ruling by Thursday, the day before a ballot wording deadline.
In the brief Friday morning order denying the stay request, in which the justices gave no reasoning for their decision, Justices Clarence Thomas and Samuel Alito noted that they would have granted the stay.
After the legislation was signed into law in January, a lawsuit challenging the new law was filed by the Michigan State A. Philip Randolph Institute and others in March. A federal court ruled that the law likely violates Section 2 of the Voting Rights Act of 1964 and the Fourteenth Amendment to the Constitution and, accordingly, issued a preliminary injunction halting enforcement of the law.
Neither the district court nor the 6th Circuit Court of Appeals would issue a stay of the injunction pending the state's appeal, leading Johnson to seek a stay from the Supreme Court on Sept. 2.