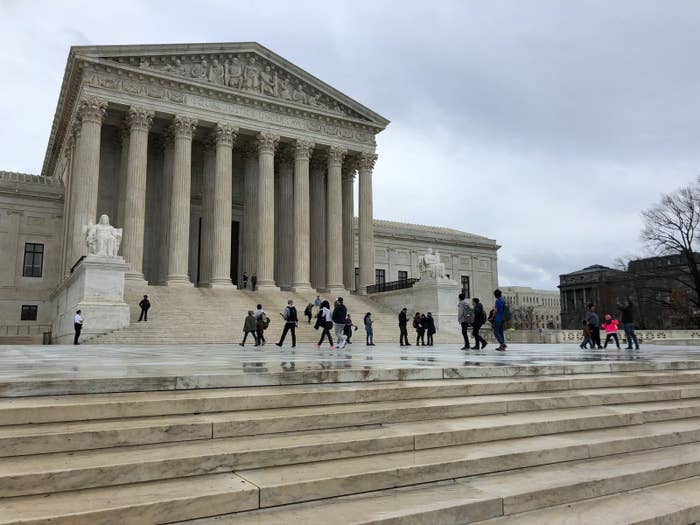 The Supreme Court on Friday agreed to hear cases over allegations that Texas's redistricting efforts violated voting rights laws and the Constitution — adding high-profile racial gerrymandering cases to a term that already includes at least two cases about how courts can address partisan gerrymandering.
The move sets up the court for a potential blockbuster term — setting standards on voting rights relating to redistricting — before the next nationwide round of redistricting begins after the 2020 Census.

The cases over Texas congressional maps and state House maps were two of a dozen matters that the Supreme Court announced on Friday it will be taking up.
Among the other cases the court agreed to hear are those addressing a long-standing Supreme Court precedent regarding out-of-state sales taxes, the constitutional role of Securities and Exchange Commission administrative law judges, and what courts must do to back up a decision not to grant a person a proportional sentence reduction under federal sentencing rules.

The Texas redistricting cases are appeals from a 107-page ruling of a three-judge district court panel from this past August. Law professor Rick Hasen from the University of California, Irvine, an election law expert, summarized the cases as "big, important, and exceedingly complex. ... Issues include violations of the Voting Rights Act, findings of unconstitutional racial gerrymandering, and a finding that Texas acted with racially discriminatory intent."
The court heard a case over a partisan gerrymandering challenge to Wisconsin redistricting efforts this past October and has agreed to hear a case over Maryland's redistricting. North Carolina's lawmakers have said they are appealing a third partisan gerrymandering case — decided earlier this week — to the justices as well.