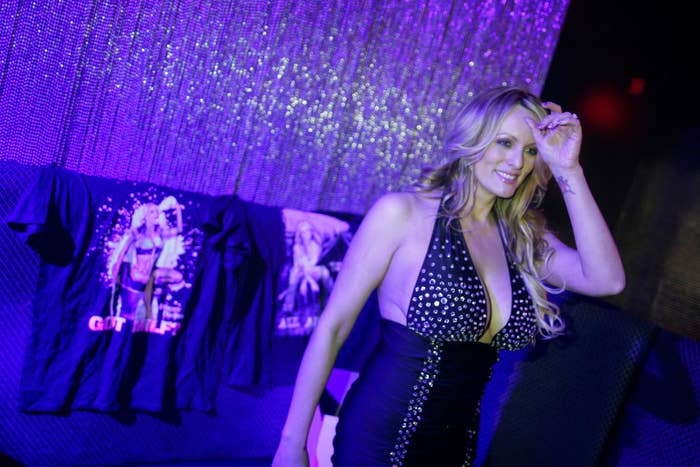 Stephanie Clifford, the adult film performer and director who goes by Stormy Daniels, wants to be free to talk about her alleged relationship with President Donald Trump back in 2006.
In order to do so, her lawyer wrote in a letter sent on Monday, she's willing to return the $130,000 she was paid in 2016 as part of a settlement agreement that required her not to speak about or share any information about the alleged relationship.
In the letter, her lawyer, Michael Avenatti, wrote to Trump's personal lawyer, Michael Cohen, that Clifford wants to be able to "speak openly and freely about her relationship with the President and the attempts to silence her."

The letter, first reported by NBC News, comes a day after BuzzFeed News reported that lawyers associated with Trump are considering legal action to stop 60 Minutes from airing an interview with Clifford on Sunday night.
The letter references the interview, seeking assurances that neither the company nor Trump will take any action to try to stop 60 Minutes from airing the interview.
The letter also comes in the wake of Clifford filing a lawsuit this past week, arguing that the 2016 settlement agreement was never valid, in part because Trump never signed it.
Avenatti has given Cohen and Larry Rosen, the lawyer representing the company, until noon Tuesday to accept the offer.
Neither Cohen nor Rosen responded to a request for comment.
This is a developing story. Check back for updates and follow BuzzFeed News on Twitter.‏