Stay Of Execution Issued For Texas Man Claiming New Evidence Of Innocence
Rodney Reed was set to be executed on March 5 for the 1996 killing of 19-year-old Stacey Stites.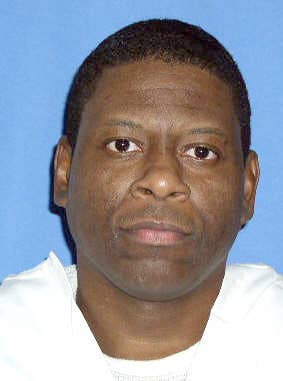 The Texas Court of Criminal appeals on Monday granted a stay of execution for Rodney Reed, whose lawyers have claimed that new evidence prove his innocence.
Reed's lawyers at the Innocence Project, which is affiliated with Cardozo School of Law, expressed relief that the court put the execution, which was scheduled for March 5, on hold.
"We're extremely relieved that the court has stayed Mr. Reed's execution so there will be proper consideration of the powerful new evidence of his innocence," Bryce Benjet, a staff attorney with the Innocence Project, said in a statement. In Reed's petition to the court, his lawyers argued that new forensic evidence, with corroborating new witness accounts, justified the court granting Reed's petition.
Benjet added, "We are also optimistic that this will give us the opportunity to finally conduct DNA testing that could prove who actually committed the crime."
Reed was convicted of murder in 1998 for the 1996 killing of 19-year-old Stacey Stites. Reed's lawyers, however, argue that he did not kill Stites. Noting that the court previously stated that there was a "healthy suspicion" that Reed had not killed Stites, the lawyers now are arguing that "the additional evidence presented in this application tips the scales and demonstrates Mr. Reed's innocence by clear and convincing evidence."