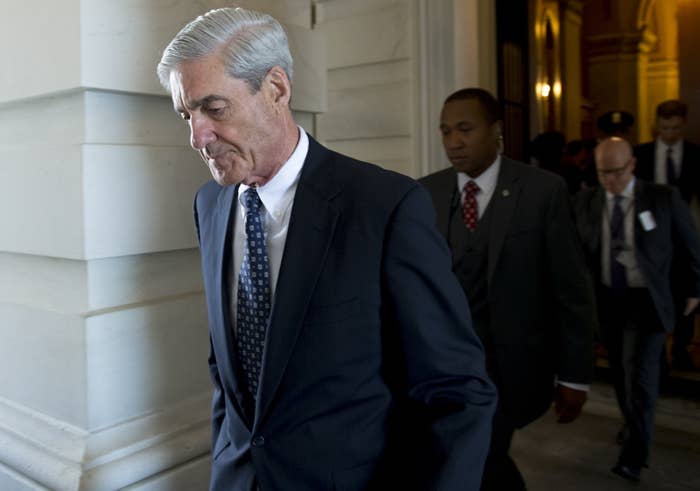 Election Day will determine which party will control Congress, but it also will mean an end to the informal 60-day period during which special counsel Robert Mueller was not expected to make any big moves. After the 2018 midterms are in the history books, then, attention likely will return to Mueller and his investigation into possible links between the Trump campaign and Russian efforts to influence the 2016 presidential election.
A lot has happened since Mueller was appointed to run the investigation in May 2017 — with dozens of people charged in multiple allegedly criminal schemes. Several of them have pleaded guilty; a few have even been sentenced. But President Donald Trump — who has lashed out against Justice Department officials and Mueller for the investigation — continues to insist there was "No collusion!" And, many of the indictments, as Trump's supporters point out, actually relate to foreign actors, to actions allegedly taken before the Trump campaign existed, or to lies that the individuals charged are alleged to have told investigators.
While it's true that none of the charges, thus far, have been against Trump campaign staff for allegations that they took illegal actions as part of their campaign efforts, some of the allegations made by Mueller or other federal prosecutors have referenced contact or attempts at contact between Russian officials or agents and members of the Trump campaign. And Mueller's investigation has covered a lot of ground beyond what's appeared in charges.
If the special counsel's office turns after the midterms, as evidence suggests it could, to taking actions against members of Trump's 2016 campaign and his inner circle, Mueller will once again find himself in the spotlight — and the target of the president's wrath.
Here's what has happened thus far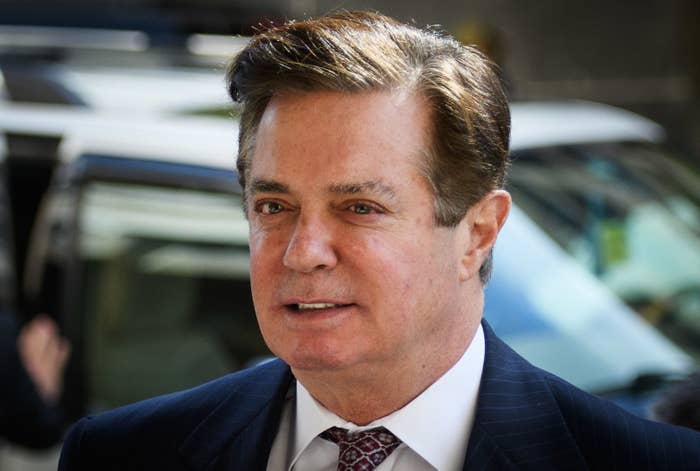 In the past 17 months, Mueller's office has secured a guilty verdict — and, later, a plea deal — from Paul Manafort, Trump's former campaign chair, and secured guilty pleas from three others involved in the campaign, including Trump's former national security adviser Michael Flynn. The office also issued a pair of indictments relating to the Russian troll farm that aimed to influence the 2016 presidential election through social media and the Russian hacking of the Democratic National Committee, the Democratic Congressional Campaign Committee, and the email of Hillary Clinton campaign chair John Podesta.
Of the people who did work for the Trump campaign, only George Papadopoulos has been sentenced thus far — to 14 days in jail. Manafort and his former associate Rick Gates, who served as deputy chair of Trump's campaign and worked on the inauguration, are yet to be sentenced due to ongoing cooperation agreements. Flynn is scheduled for sentencing in December. Others who have pleaded guilty, like Dutch lawyer Alex van der Zwaan, were accused of actions unrelated to the Trump campaign.
Mueller's office also referred information about Trump's longtime former personal lawyer, Michael Cohen, to federal prosecutors in New York, who secured a guilty plea relating, in part, to Cohen's efforts to conceal allegations by adult film star Stormy Daniels that she had had a relationship with Trump more than a decade ago. Other indictments in Washington and Virginia also have appeared to overlap with the special counsel's investigation: Maria Butina is detained pending trial on charges in Washington that she was acting as a foreign agent as she curried favor with Republican officials and the National Rifle Association, while in Virginia, another Russian woman faces charges alleging that she helped set up the Internet Research Agency's ongoing efforts to manipulate social media related to the US midterm elections.

What's going on now?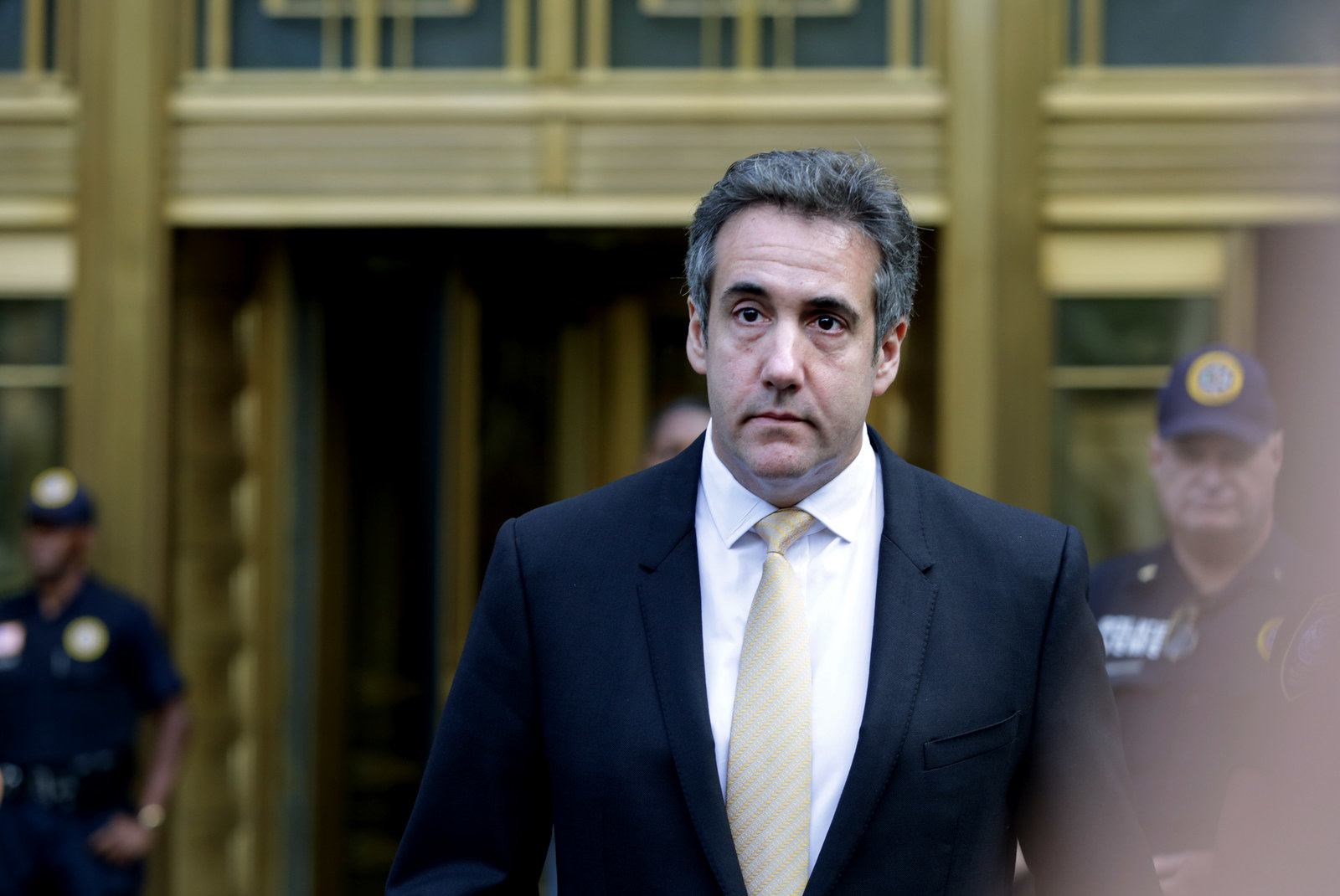 Over the past two months, Mueller's office has been quiet publicly — apparently adhering to the Justice Department's unwritten "60-day rule," which bars prosecutors from taking overt steps that could influence an election in the 60 days preceding that election. But the special counsel's office has continued to work during this time: meeting with people, including Manafort and Cohen, to conduct voluntary interviews; convening the grand jury hearing evidence in the special counsel's investigation; and continuing to engage in behind-the-scenes legal skirmishes.
The special counsel has been silent on those appearances, not even confirming them, but reporters staking out Mueller's office and the federal courthouse in Washington have reported comings and goings during this time. Politico looked into ongoing litigation that has remained sealed but appears to relate to a dispute with a would-be witness sought by Mueller's team. (The special counsel's office did, however, release a statement earlier this week announcing that it had referred allegations that women were offered money to "make false claims" about Mueller to the FBI.)
There are other signs that important things that have been going on during the 60-day period.
✦ The long-running dispute over whether Mueller will interview Trump has moved forward during the past 60 days. Trump's legal team received written questions from Mueller's office. They are limited, however, only relating to what Trump lawyer Rudy Giuliani refers to as the "collusion" part of Mueller's investigation. In effect, this means questions about the period before Trump became president. The questions deal with his involvement in or knowledge of efforts to engage with the Russians or support Russian efforts to influence the American presidential election in 2016.
✦ Mueller's office is talking to Manafort — a lot. CNN reported on Oct. 17 that Manafort had appeared at the special counsel's office "[a]t least nine times since he pleaded guilty on September 14." Additionally, the guilty plea also suggested that Manafort already had met with the special counsel's office in a cooperating posture before his plea.
✦ Mueller's office is also talking to Cohen. Cohen — who said in August that his actions to attempt to conceal stories from women claiming to have had sexual relationships with Trump were taken "in coordination with and at the direction of" Trump — has met repeatedly with prosecutors from Mueller's office in the months after his guilty plea.
✦ Mueller's office has a keen interest in Roger Stone. A number of current and former associates of Stone's — from Kristin Davis and Sam Nunberg to Randy Credico and Jerome Corsi — have been called to testify before the grand jury, a number of them in recent months. Stone himself has been saying for months that he expects to face an indictment from Mueller.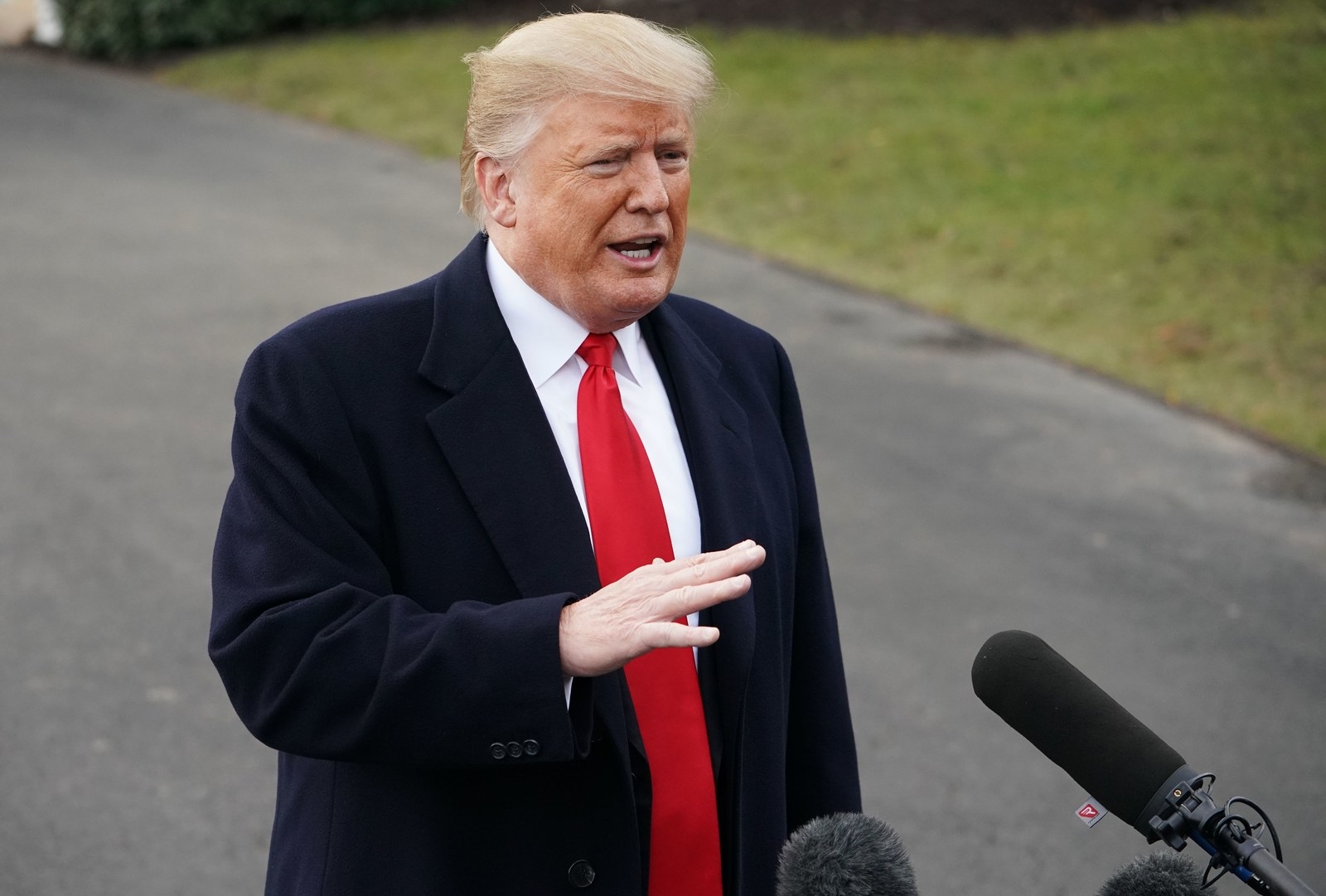 So, what's next?
Mueller's primary mandate as special counsel, spelled out by Deputy Attorney General Rod Rosenstein when he appointed Mueller in May 2017, is investigating "any links and/or coordination between the Russian government and individuals associated with the campaign of President Donald Trump."
However, as has been seen, Mueller also was authorized to look into "any matters that arose or may arise directly from the investigation." In other words, if Mueller found or finds another alleged crime when investigating Russian interference, he's allowed to go after that — as happened with Manafort, for example. Finally, Mueller also was authorized to investigate "any other matters within the scope of" a federal regulation that allows a special counsel to prosecute anyone who attempts to interfere with a special counsel's investigation, including, the regulation notes, "perjury, obstruction of justice, destruction of evidence, and intimidation of witnesses." That also happened with Manafort, as well as his associate Konstantin Kilimnik, both of whom were charged with obstruction of justice due to allegations of witness tampering.
There are many areas that journalists or congressional investigators have pinpointed that it can't be said with certainty have caught the attention of the special counsel's office or that might not lead to charges. Whether Mueller will include those topics in any report he prepares for Rosenstein is, of course, unknown.
That said, here's a look at some of the key areas to watch after the midterms.
Trump campaign Russia connections
✦ In light of Manafort's cooperation, it's likely that Mueller is obtaining more information about Manafort's work for pro-Russia Ukrainian officials and the Trump campaign — including the famed Trump Tower meeting between Donald Trump Jr. and a Russian lawyer, Natalia Veselnitskaya. The June 9, 2016, meeting was instigated by the Agalarovs, a wealthy Russian family linked to Putin that partnered with Trump to put on the Miss Universe pageant in Moscow in 2013. The attendees also included Manafort, as well as Jared Kushner, Trump's son-in-law. Although the parties said nothing came of the meeting, the encounter — as well as the lead-up to it and any aftermath — has been a constant source of speculation.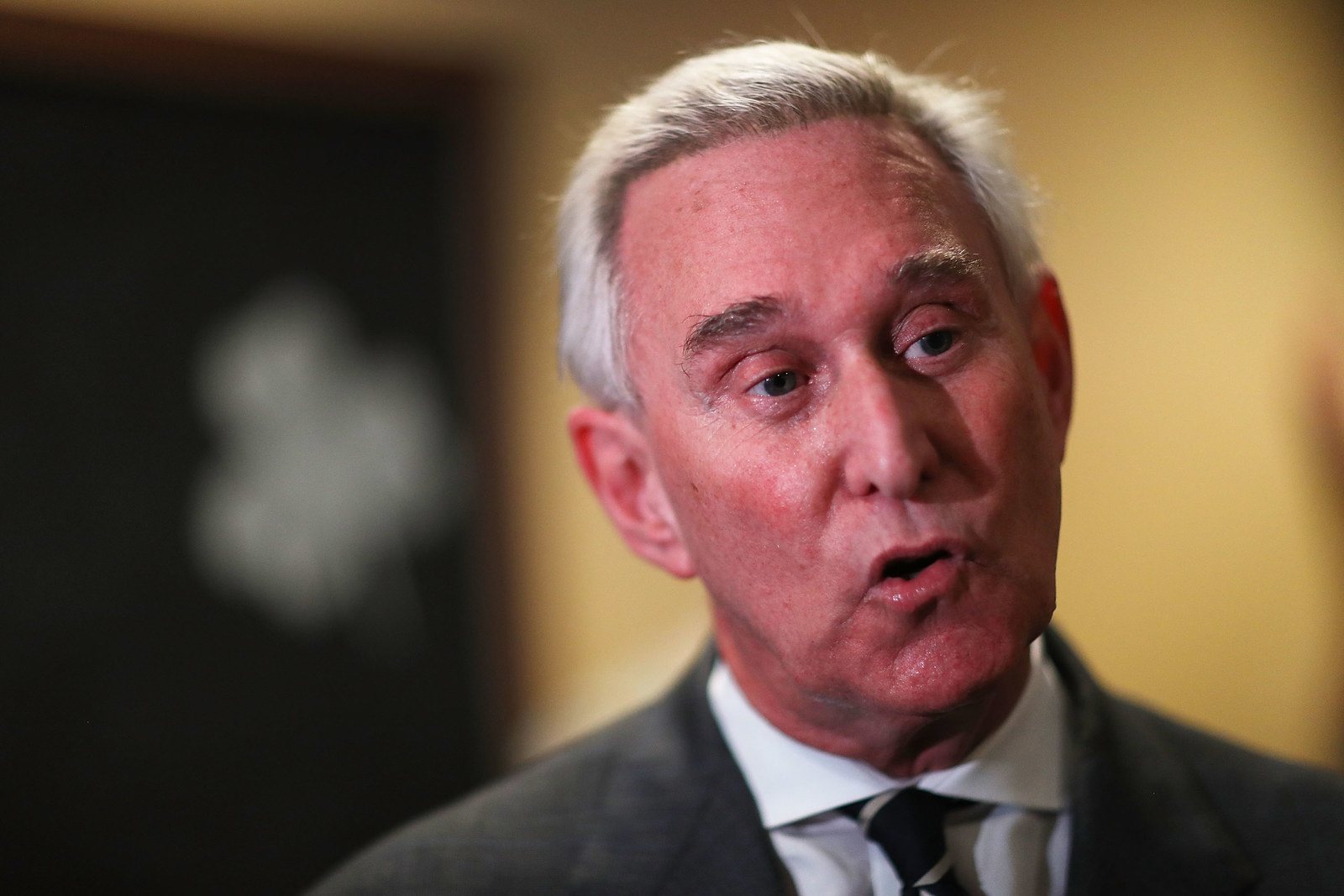 ✦ Stone's possible connection to leaked Democratic Party documents has been analyzed extensively in the media and, apparently, by Mueller's office and the grand jury — the result, in part, of Stone's own comments during the campaign and his shifting explanations for those comments since. His claim of a "back-channel" to WikiLeaks — which posted emails stolen from the Clinton campaign, including its chair, John Podesta — has been examined and pulled apart by everyone, including Stone, in the time since he said it. This past week, NBC News reported that attention has focused on whether Jerome Corsi — a conspiracy theorist who used to work at Infowars — was a connection between Stone and WikiLeaks. Corsi is reportedly slated to appear for a second time before the grand jury on Friday. Steve Bannon, who helped run Trump's campaign and later joined the White House as Trump's chief strategist, has met recently with the special counsel's office and was reportedly asked about Stone's WikiLeaks claims. On Nov. 8, meanwhile, the US Court of Appeals for the DC Circuit will hear arguments over former Stone associate Andrew Miller's challenge to Mueller's authority to subpoena him to testify before the grand jury.
✦ Other areas where connections — or efforts at connections — have been reported include, most prominently, Cambridge Analytica, the data company that did work for the Trump campaign and whose CEO had earlier reached out to WikiLeaks's Julian Assange in an attempt to help release Democratic emails obtained by the group. Bannon also had been vice president and a board member of the company until joining the Trump campaign, a subject of, at least, Senate investigators' interest.
✦ Mueller's office also has shown interest in conservative activist Peter W. Smith, who was engaged in an effort in the run-up to the election to obtain the emails that Clinton's legal team had determined could properly be deleted from her personal server. Smith killed himself in 2017.
✦ Butina's connections to Russian officials, US officials, and the NRA have entered the Russia discussion as well, but her case is not being prosecuted by Mueller's office, and it is not yet clear whether he views her activities as part of the same influence operation he is investigating. Nonetheless, the effort was another one like several others in that it included efforts to set up meetings between prominent Russians and Trump or senior members of his campaign.
✦ Additionally, Sam Patten, a longtime DC lobbyist, agreed to cooperate with prosecutors, including the special counsel's office, as part of a plea deal that included an admission that he purchased inauguration tickets on behalf of a Ukrainian client, who had paid him, through the use of a straw purchaser in the US. It is not clear, precisely, what information he would have for the special counsel's office.

Trump campaign Middle East connections
It hasn't all been Russia, though. Reporting earlier this year has made clear that Mueller's office also has shown interest in questions surrounding the Middle East — apparently "matters that arose or may arise directly from the investigation."
Specifically, Mueller has examined contacts made by Trump Jr., Kushner, and Bannon, as well as Erik Prince — the Trump transition adviser and Blackwater founder who is also Education Secretary Betsy DeVos's brother — involving George Nader, an adviser to the United Arab Emirates who has been cooperating with the special counsel's office in exchange for "at least partial immunity," according to months of reporting this year from the New York Times. According to the Times, Mueller's team has been examining "foreign help," specifically whether "countries other than Russia" offered help to the Trump campaign.
In addition to Nader's presence at a meeting in Seychelles during the transition that was first reported by the Washington Post between Prince, a Russian finance executive, and Nader, other meetings held during the campaign and once Trump won election to the presidency also have been the subject of Times' stories. One, which led to a follow-up report from the Times in October, involved another Trump Tower meeting that included Donald Trump Jr. The August 2016 meeting included Trump Jr., Prince, and Nader — as well as Joel Zamel, a social media specialist whose company, Psy Group, employed former Israeli intelligence officials and whom the Times reported was paid up to $2 million by Nader after the election.
Longtime Trump friend and billionaire investor Tom Barrack also has met with the special counsel's office, although it is not clear whether those conversations led to any further lines of inquiry for the office. Barrack has a history of work in the Middle East, served as the chair of Trump's inaugural committee, and later employed Gates until Gates's indictment.
Obstruction of justice questions
Finally, there are the questions about obstruction of justice. These are the questions that Trump's lawyers have, thus far, delayed having put to Trump directly. Giuliani previously told BuzzFeed News that the idea would be that Trump would answer the questions in writing about campaign-related actions and then, after that is done, discussions could begin about whether and under what circumstances Trump would respond to questions relating to what Giuliani calls the "obstruction" part of Mueller's investigation — questions about actions taken since Trump became president.
Those include questions about directions given to Flynn and actions taken surrounding the eventual firing of Flynn as national security adviser, as well as the firing of former FBI director James Comey. Also at issue: Trump's repeated public and, reportedly, private discussions about firing or otherwise removing Justice Department officials — from Attorney General Jeff Sessions and Rosenstein to Mueller himself.