South Carolina Attorney General Asks Chief Justice To Stop Same-Sex Marriages From Starting
Unless the Supreme Court intervenes, same-sex couples will be able to marry in South Carolina beginning at noon Thursday.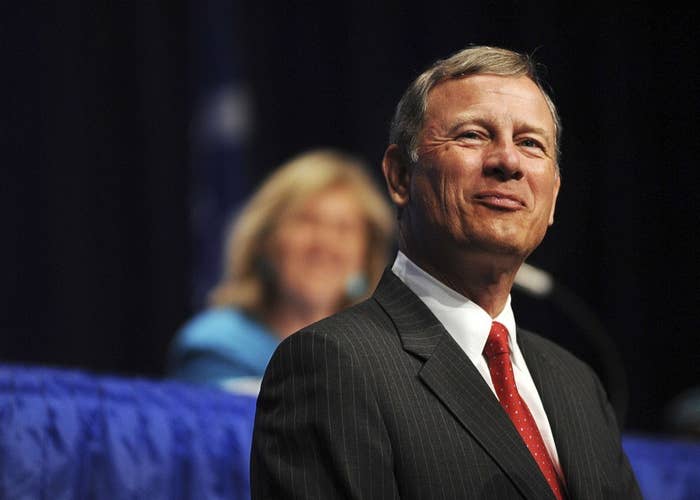 South Carolina Attorney General Alan Wilson on Tuesday evening asked Chief Justice John Roberts to stop same-sex couples from being able to marry in the state beginning Thursday.
Wilson is seeking a stay during his appeal of a trial court ruling from last week that the state's ban on same-sex couples' marriages is unconstitutional.
The application, which Roberts can decide on his own or refer to the full court for resolution, was filed just hours after the 4th Circuit Court of Appeals denied a similar request.
The trial court judge put his Nov. 12 ruling on hold until noon Thursday, Nov. 20, and the state had asked the 4th Circuit and now the Supreme Court to keep that ruling on hold during its appeal.
Since the justices turned down five states' requests on Oct. 6 to take a marriage case appeal — including a decision from the 4th Circuit striking down Virginia's marriage ban — the justices have, on three occasions, turned down requests to issue stays of lower court rulings during appeals. This includes one, in Kansas, since the 6th Circuit Court of Appeals upheld four other states' bans.
Now, however, with requests in from the plaintiffs in those four states' cases asking the Supreme Court to take one or more of the appeals and resolve the question, Wilson is hoping that he can get a stay issued from the court to stop the trial court ruling from going into effect Thursday.
Specifically, South Carolina is asking the chief justice to grant a stay pending appeal because, the filing asserts, the 4th Circuit Court was wrong in its decision in the case challenging Virginia's marriage ban, Bostic v. Schaefer, which the Supreme Court let stand on Oct. 6.