Snoop Dogg Tweeted, Then Deleted, An Anti-Gay Slur At An Instagram User
The post was up for more than a half hour shortly after midnight on Monday.
About 12:30 a.m. ET Monday, Snoop Dogg posted the following image to his Instagram account, a screen capture of another user's account, with anti-gay language in his comment on the photo: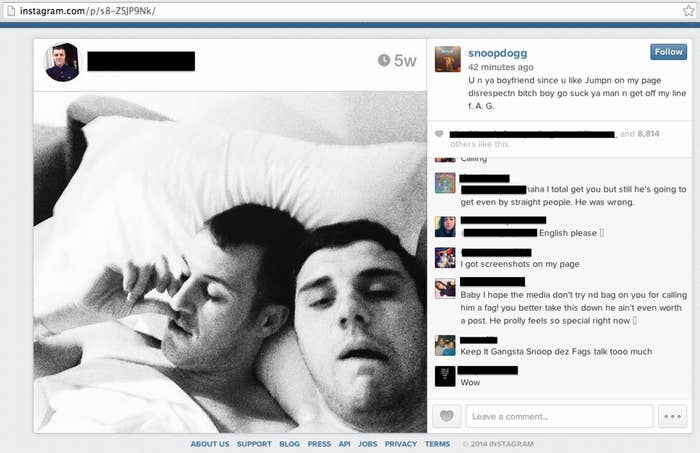 Here's that comment, expanded:

The picture, and comment, were deleted from Instagram a little past 1 a.m. Monday, more than 40 minutes after they were posted:

Here was the tweet of the Instagram post: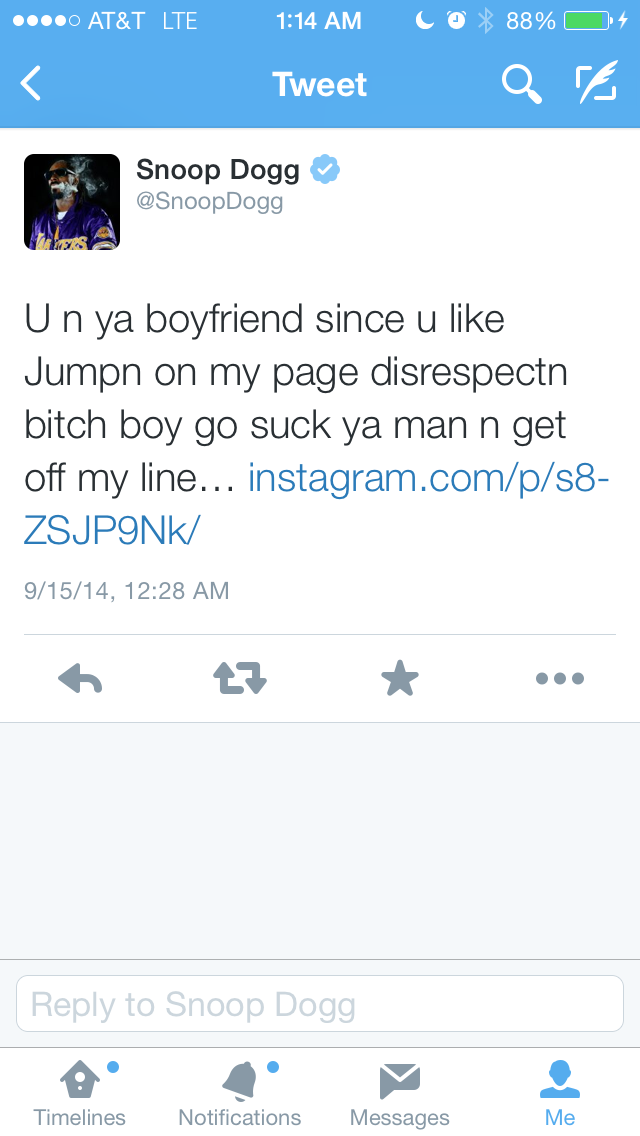 The tweet also was deleted a little past 1 a.m. Monday:

An email seeking comment was sent early Monday with one of Snoop Dogg's representatives.