Six Things To Know About Brian Schatz, Hawaii's Newest Senator
Coming to Washington over the request of the late Sen. Daniel Inouye, Schatz, 40, said Wednesday's appointment is "the first step on a very long road." He intends to fight global warming, calling it "the most urgent challenge of our generation."
WASHINGTON — Hawaii Gov. Neil Abercrombie announced Wednesday that he had appointed fellow Democrat — and his lieutenant governor — Brian Schatz to the Senate seat held for the past half-century by Sen. Daniel Inouye, who died Dec. 17, at age 88.
Here are six things to know about Senator-designate Schatz.
1.
Many Elections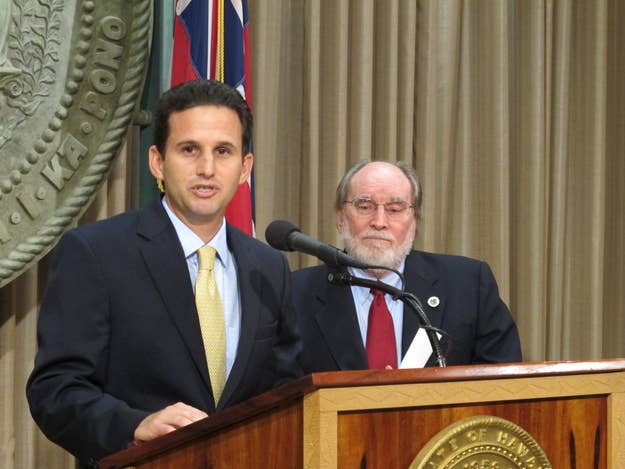 Schatz has said he will be running in the special election to be held in 2014 to determine who finishes Inouye's term, which lasts through 2016. If he were to win that election, he then would have to run again in 2016 if he wished to serve a full term, as he said he would today.
In his comments at Abercrombie's Wednesday news conference, Schatz noted of his appointment, "It means the first step on a very long road."
2.
Unexpected Entrance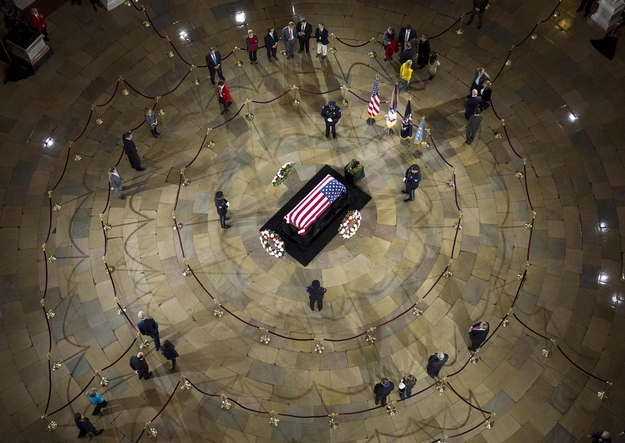 Schatz is coming to the Senate over the explicit wishes of Inouye, who asked that Rep. Colleen Hanabusa be appointed to hold the seat Inouye had held since 1963.
After Schatz's appointment was announced, Inouye's chief of staff, Jennifer Sabas, said in a statement, "Sen. Inouye conveyed his final wish to Gov. Abercrombie. While we are very disappointed that it was not honored, it was the governor's decision to make. We wish Brian Schatz the best of luck."
Abercrombie, however, said at Wednesday's news conference that while Inouye's "views and his wishes were taken into account fully," his decision was based on his view of "the overall best interests of the party ... the state and the nation."
He's young. At 40, Schatz will be the youngest member of the U.S. Senate when he takes office Thursday.
He will not, however, hold that role for long. In January, Connecticut's senator-elect, Rep. Chris Murphy, will be the youngest senator when he takes office at 39.
Before serving as lieutenant governor, Schatz had served as a member of the Hawaii House of Representatives from 1998 to 2006 and was the chair of the state Democratic Party from 2008 until joining Abercrombie's administration.
4.
Classy Entrance
Before even taking national office, Schatz is going to be the president's guest on Air Force One.
A White House official said Wednesday evening that Schatz will fly to D.C. with the president on Air Force One overnight from Wednesday to Thursday, according to the White House pool report.
5.
Quick Seniority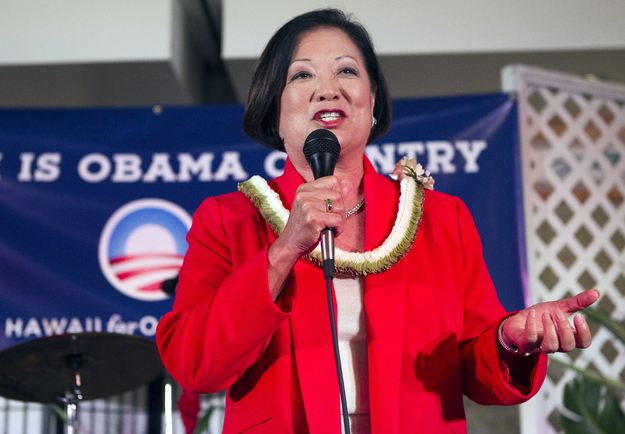 In his second week in office, Schatz will become Hawaii's senior senator because Sen. Daniel Akaka did not run for reelection this November.
Hawaii Senator-elect Mazie Hirono, although elected to take Akaka's seat in November, will not be taking office until January. Accordingly, Schatz, taking office Thursday, will be the state's senior senator when the 113th Congress begins.
6.
Global Warming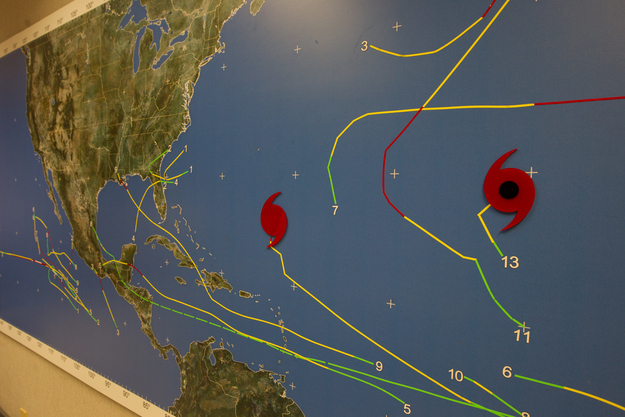 In addition to addressing native Hawaiian recognition, Schatz gave one public policy priority: "For me personally, I believe global climate change is real, and it is the most urgent challenge of our generation."