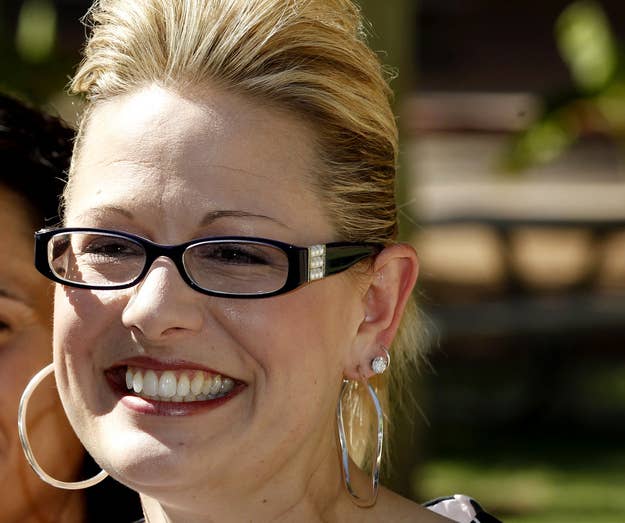 WASHINGTON, DC — Kyrsten Sinema is the victor for a House seat in Arizona that had been too close to call, according to a call by the Associated Press on Monday. Sinema will be the first out bisexual member of Congress come January.
Sinema defeated Vernon Parker in the closely fought contest. She will be the only out LGBT female in the House in the 113th Congress and only the second out LGBT female in Congress. Tammy Baldwin, who served in the House since winning her seat in 1998, was elected to the Senate in Wisconsin this past Tuesday.
Sinema will, however, be joining the largest group of out LGBT lawmakers on the Hill in the nation's history. In addition to Baldwin and Sinema, out Reps. Jared Polis of Colorado and David Cicilline of Rhode Island were reelected, and Sean Patrick Maloney of New York, Mark Pocan of Wisconsin, and Mark Takano of California also were elected to Congress.
Sinema will be the second out LGBT member of Congress from Arizona. Former Rep. Jim Kolbe, a Republican, was the first.
Sinema's first reaction came via tweet: