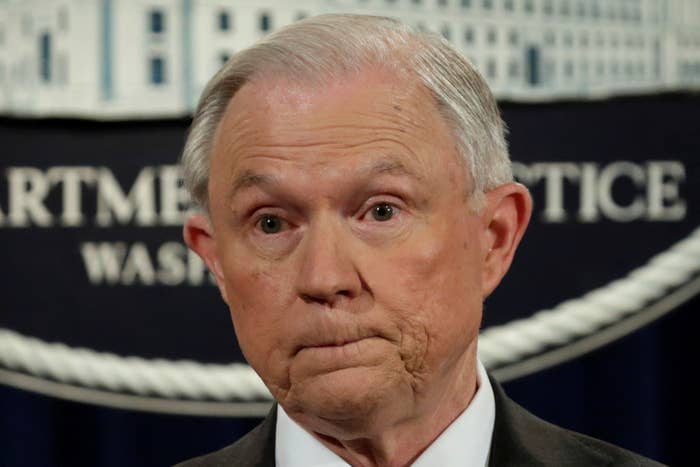 WASHINGTON — Attorney General Jeff Sessions on Monday afternoon provided a three-page supplemental letter to the Senate Judiciary Committee detailing his communications with the Russian ambassador.
Sessions has maintained that the question posed to him by Sen. Al Franken only was asking about campaign-related communications, which Sessions says he did not have. As such, his answer that he "did not have communications with the Russians" was, he wrote on Monday, "correct."

"I did not mention communications I had had with the Russian Ambassador over the years because the question did not ask about them," Sessions wrote.
Additionally, Sessions noted his recusal decision, which was announced on March 2. "I have decided to recuse myself from any existing or future investigations of any matters related in any way to the campaigns for President of the United States," Sessions said in a statement announcing the decision.
In response to questions about why the scope of that recusal did not include contacts during the transition and once the administration began, Sessions wrote, "I understand the scope of the recusal as described in the Department's press release would include any such matters."
Despite Sessions' statement in the Monday letter, the Justice Department had declined to answer questions about the scope of the recusal in the aftermath of Sessions' announcement.