Senators Support "Orange Is The New Black" Author's Prison Appeal
Piper Kerman wrote an op-ed in The New York Times about keeping women in the federal prison in Danbury, Connecticut, close to their families. Most of New England's senators signed on to a letter to keep the women there.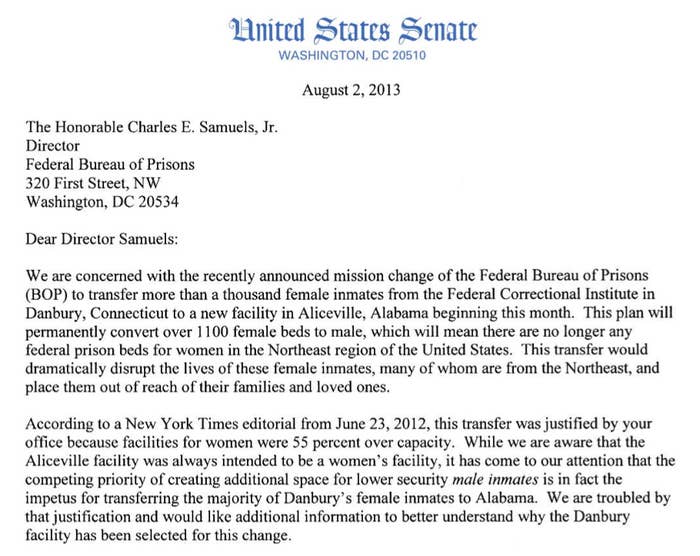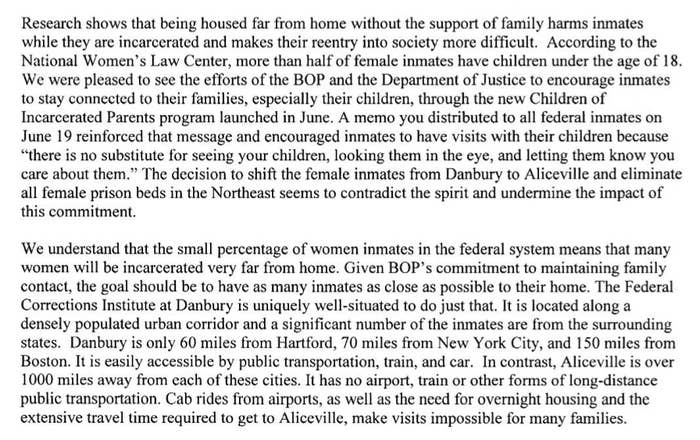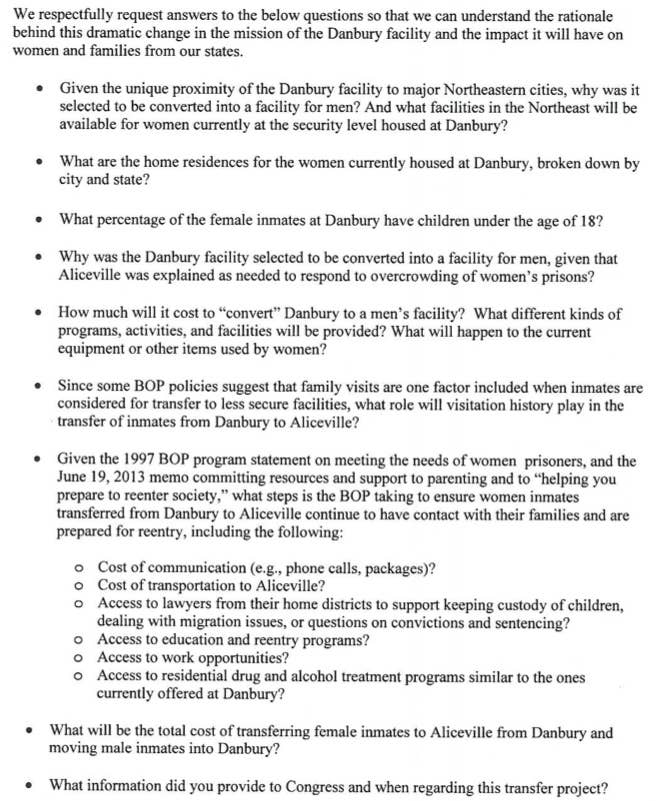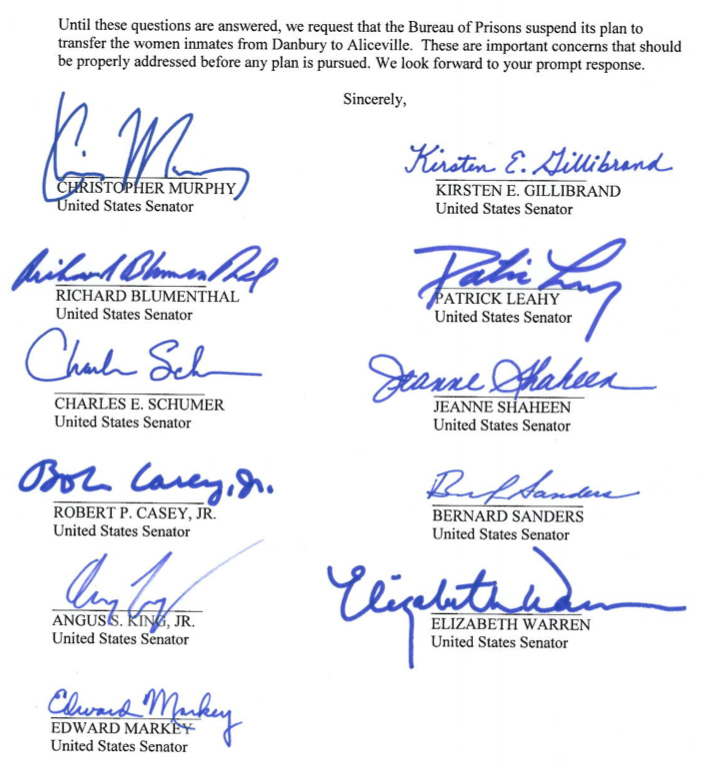 Not on board:
New England senators not signing the letter: Sens. Kelly Ayotte, Susan Collins, Jack Reed, and Sheldon Whitehouse. Additionally, although Pennsylvania Sen. Robert P. Casey Jr. signed on to the letter, Sen. Patrick Toomey did not sign on to it.
Update at 2:55 p.m.:
Sen. Chris Murphy released a statement "in response to confirmation that the Federal Bureau of Prisons has agreed to temporarily suspend the transfer of more than 1,100 female inmates from the Federal Correctional Institution at Danbury, CT."
Murphy said:
"I'm glad that the Bureau of Prisons has agreed to halt these transfers until they can provide some answers to some very serious questions. This transfer would nearly eliminate federal prison beds for women in the Northeastern United States and dramatically disrupt the lives of these female inmates and the young children they often leave behind. We understand that the small percentage of women inmates in the federal system means that some may well have to be at a distance from their homes, but of course, given the Bureau's policies, the goal should be to have them as close as possible to protect against a negative impact on inmates with small children. I look forward to getting some answers from the Bureau of Prisons very soon."
A spokesman at the Bureau of Prisons said he was unaware of any such confirmation having been given, but said he would look into the matter and reply to BuzzFeed with additional information.
Update at 3:30 p.m.: Bureau of Prisons spokesman Chris Burke told BuzzFeed, "I can only confirm that we have not transferred any inmates from Danbury to Aliceville, and we are not transferring inmates from Danbury to Aliceville at this time."