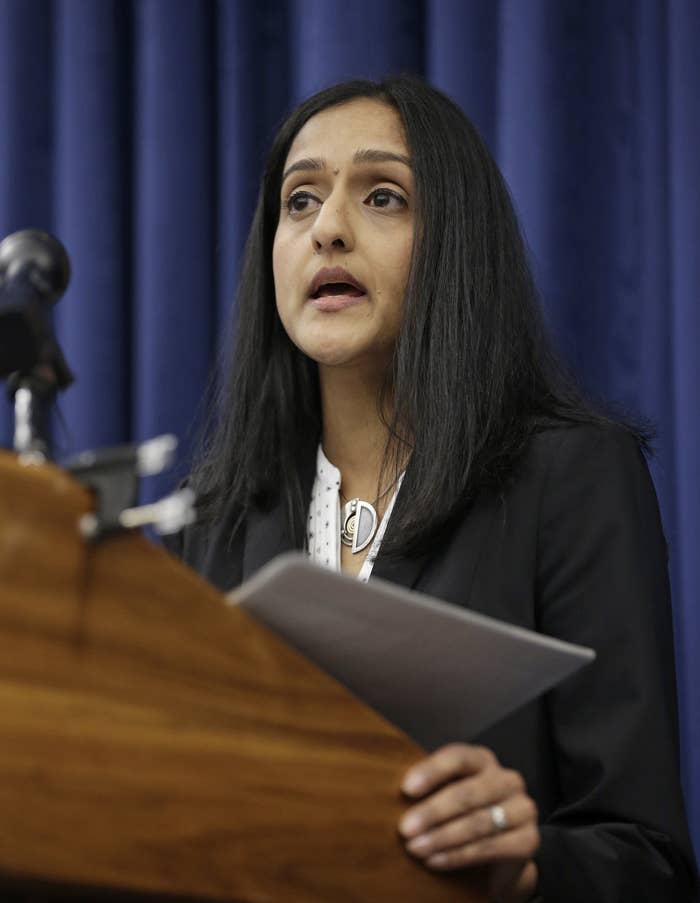 WASHINGTON — Saks Fifth Avenue has reversed its position in court on whether transgender people are covered by existing federal anti-discrimination laws.
In a filing in federal court on Monday morning, the company withdrew a Dec. 29, 2014, court filing in which it asserted that transgender workers are not covered by the sex discrimination ban in Title VII of the Civil Rights Act of 1964. That position runs counter to most recent court decisions, rulings of the Equal Employment Opportunity Commission since 2012, and the Obama administration.
The filing in the case brought by a former employee, Lyeth Jamal, came shortly before the Justice Department filed its own brief in the case, asserting the "strong interest" of the U.S. government in the case.
The government's move follows Attorney General Eric Holder's announcement on Dec. 18, 2014, that the Justice Department position in litigation going forward would be that Title VII's sex discrimination ban includes anti-transgender discrimination. Monday's filing is, however, its first court filing to assert the position.
The Justice Department, in the filing, sums up the issue as such: "In its Motion, SAKS maintains that Ms. Jamal cannot prevail on a Title VII sex discrimination claim that is based on her gender identity, particularly her transgender status. Not so. Discrimination against an individual based on gender identity is discrimination because of sex."
Saks will continue to fight the discrimination claims brought by Jamal, who is represented by Jiillian Weiss, but Saks will do so "on the merits" of her claims — not by asserting that Title VII does not cover transgender people.
"Saks is confident that, as this matter proceeds, the facts will demonstrate that Plaintiff's allegations are wholly without merit, that Saks did not discriminate against Plaintiff, and that Saks' policies and procedures are effective in ensuring an inclusive and diverse workplace free of discrimination and harassment," it stated in the motion.
Weiss responded to Saks' actions, telling BuzzFeed News, "I am gratified that Saks reversed its decision to advocate against the rights of transgender employees under the Civil Rights Act. We look forward to the opportunity to demonstrate our case at trial."
The Human Rights Campaign and National Center for Lesbian Rights recently filed a brief in the case, and the Equal Employment Opportunity Commission submitted a brief as well, telling the court that they believed Saks' prior position that Title VII didn't cover transgender people was legally incorrect.
New York Attorney General Eric Schneiderman also had begun an investigation into the company's practices regarding trans workers in New York, the New York Times reported, after the company initially defended the December 2014 filing to BuzzFeed News and, later, the New York Times.
Shortly after Saks withdrew its motion, the Justice Department filed its own motion in the case.
This story was updated to include comment from Lyeth Jamal's lawyer, Jillian Weiss.