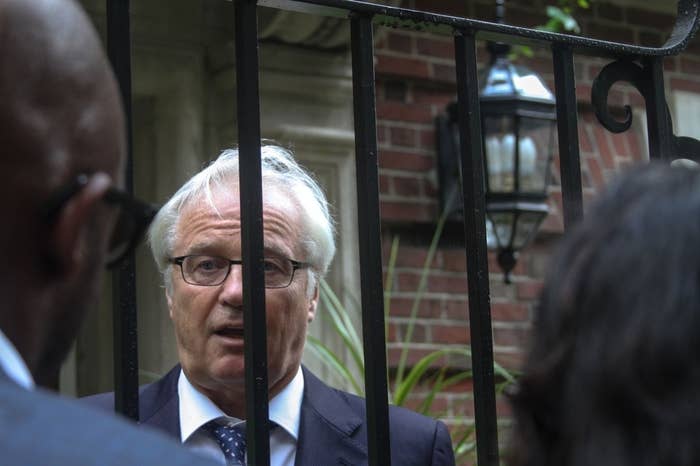 WASHINGTON — Russia's ambassador to the United Nations, Vitaly Churkin, said the country's anti-LGBT laws would remain in effect during the upcoming Sochi Winter Olympics in a polite, but confrontational meeting Thursday with the head of All Out, the international LGBT rights group.
All Out had planned to deliver a petition with more than 340,000 signatures to Churkin, but Churkin came outside and addressed the group's executive director, Andre Banks, with members of the media on hand for All Out's news conference about the petition delivery.
Echoing comments made earlier Thursday by Russian Sports Minister Vitaly Mutko that reporters should "calm down" in their coverage of the laws, All Out officials noted that Churkin said Russia supports nondiscrimination but that he added that the anti-LGBT propaganda law would remain in effect during the games.
After the meeting, Banks said in a statement, "The Ambassador seemed in denial about Russian citizens being fined and jailed under this new anti-gay law. The Russian government is endangering Russia's international reputation, and possibly their Olympic ambitions, by not taking seriously the global outcry against these laws."
Of the greater impact of such laws, Banks added, "When the government sanctions discrimination, hate crimes flourish. We recently saw the lurid torture and death of a gay Russian man captured on video. How much more will world leaders endure before speaking out?"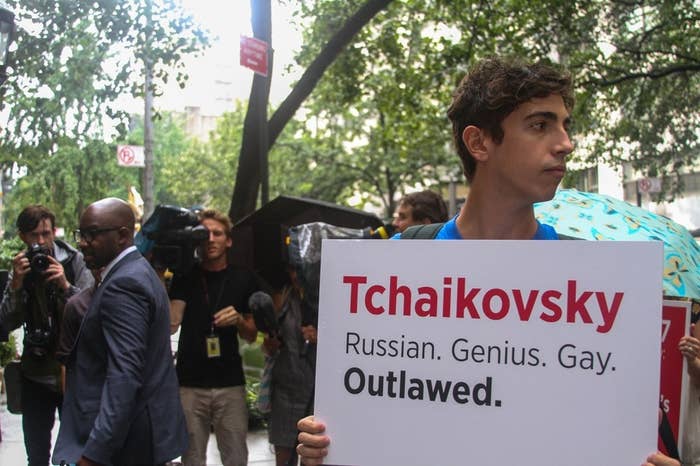 All Out's Andre Banks held a news conference before approaching the office of the Russian Ambassador to the United Nations.