Rule Barring Anti-LGBT Job Bias By Federal Contractors Is Posted
The rule is to be published in the Federal Register on Friday and will take effect 120 days later.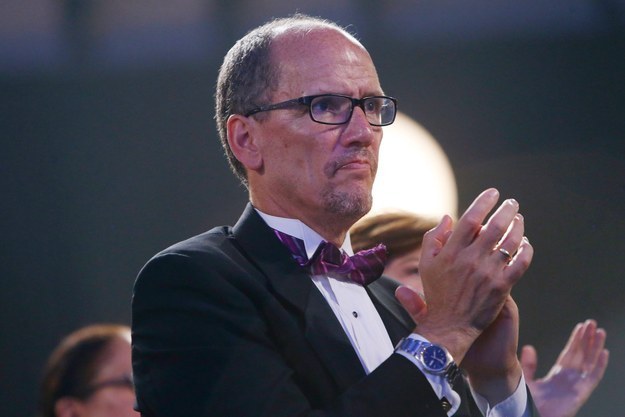 WASHINGTON — The federal government will, 120 days from Friday, bar federal contractors from discriminating against LGBT workers under a final rule posted Wednesday afternoon.
Then-Sen. Barack Obama told a Houston group during the 2008 presidential campaign that he would support such a nondiscrimination policy as president. This week's move means that the policy change will take place in the opening months of the seventh year of Obama's presidency.
The Labor Department had been directed to write the rule under an executive order signed by President Obama over the summer. In October, BuzzFeed News reported that the rule had been submitted by the Labor Department for review by the Office of Management and Budget.
"Laws prohibiting workplace discrimination on the bases of sexual orientation and gender identity are long overdue, and we're taking a big step forward today to fix that," Labor Secretary Tom Perez said in a statement.
Patricia Shiu, the head of the office the will enforce the new rule, talked about the protections provided under the rule in a statement.
"This rule will extend protections to millions of workers who are employed by or seek jobs with federal contractors and subcontractors, ensuring that sexual orientation and gender identity are never used as justification for workplace discrimination by those that profit from taxpayer dollars," Shiu, the director of the Office of Federal Contract Compliance Programs, said.
Assuming Friday publication, the rule will take effect in early March 2015.
Read the final rule: