Proposition 8 Supporters Ask Supreme Court To Keep Marriage Ban
At issue: Whether amendment banning same-sex couples from marrying is constitutional. Appeals court had struck down the amendment.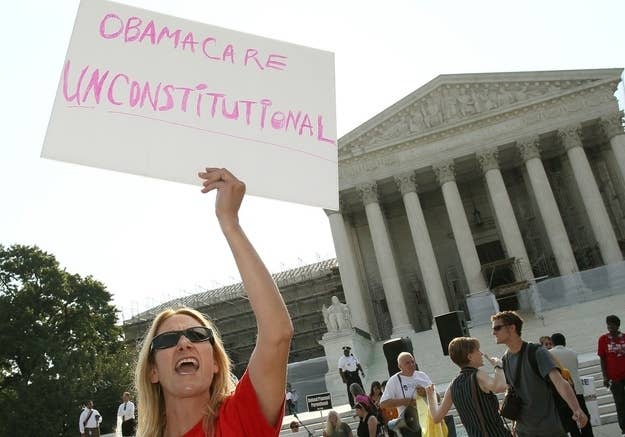 Supporters of California's constitutional amendment banning same-sex couples from marrying, Proposition 8, have asked the Supreme Court to hear the ongoing challenge to the law in order to reverse an appeals court decision from earlier this year that struck down the amendment as unconstitutional.
Specifically, they ask the court in a filing today to decide "Whether the Equal Protection Clause of the Fourteenth Amendment prohibits the State of California from defining marriage as the union of a man and a woman."
Arguing that "[u]nique recognition of a unique relationship in no way disapproves or dishonors other relationships that the State has chosen to recognize differently," the Proposition 8 proponents ask the court to take the case to correct the "manifest errors" of the U.S. Court of Appeals for the Ninth Circuit and "to return to the People themselves this important and sensitive issue."
Opponents of Proposition 8 filed the lawsuit challenging the 2008 ballot measure in 2009. The group behind the challenge, the American Foundation for Equal Rights, succeeded at the trial and appeals-court level. They and the state defendants will now have 30 days to respond to the filing, called a petition for a writ of certiorari, before the Supreme Court decides after its summer recess whether it will take the case.
The primary arguments advanced by the proponents in their brief for why the Supreme Court should take the case is because, they argue, the case is "exceedingly important," the appeals court misinterpreted Supreme Court cases used by the court to strike down the law, and the appeals court was wrong to hold that there was "no legitimate government purpose" for Proposition 8.
Proposition 8 proponents Supreme Court filing