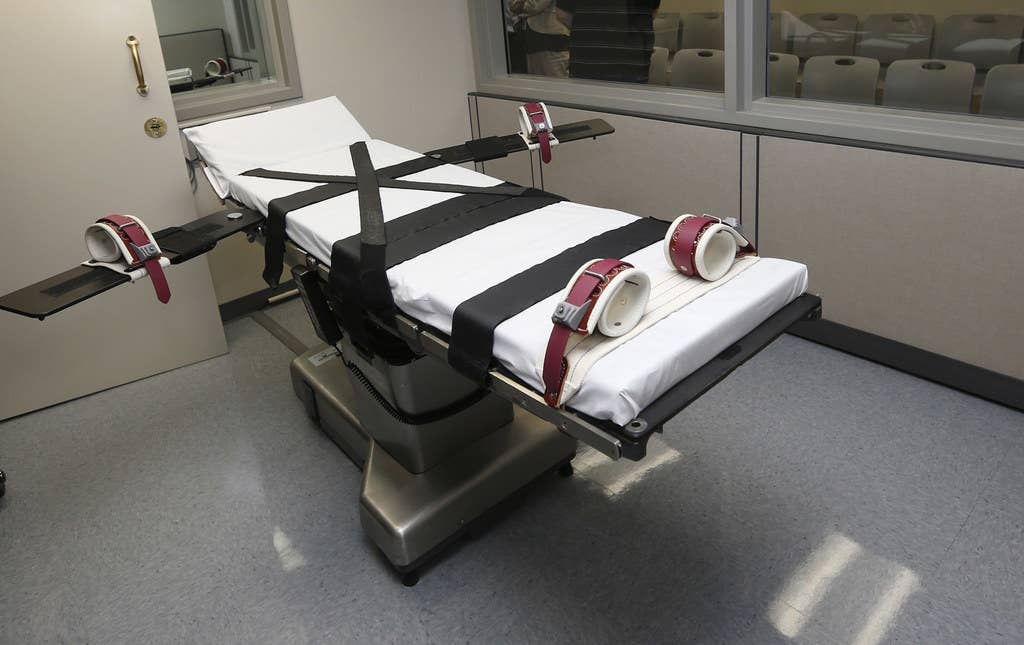 WASHINGTON — It has been two months since any state in the United States has carried out an execution.
This marks the longest time between executions in the U.S. since the Supreme Court effectively halted them in the fall of 2007 through spring 2008 while considering a case about the constitutionality of lethal injection.
This time, the situation is very different. Although there are pending court cases about the death penalty's application, the source of the two-month stoppage in executions isn't the Supreme Court. It's a variety of state-specific issues, ranging from the aftermath of Supreme Court rulings that come down earlier this year to drug availability to fallout from botched executions.
The pause on executions — since it is state-specific — won't last forever. The stoppage could end as soon as Thursday if an execution scheduled for Georgia goes ahead as planned.
It isn't, however, only that there have been no executions in the past two months. This year, there have been fewer executions overall — just 14 in the first half of the year — than in years past. It's extremely unlikely, moreover, that the number will be higher in the second half of the year.
There are, in fact, only three states — Georgia, Missouri, and Texas — that have executed anyone since January of this year. What's more, these states appear to be the only ones that could hold an execution today — despite the nearly 3,000 people on death row across the country. The only other state where executions still seem to be a possibility this year is Arkansas, and that is only so if the state obtains a new supply of execution drugs — which is by no means a sure thing.
Before the 2007-08 gap in executions, the next most recent time when there was such a gap was nearly 25 years ago, when there were no executions held between Nov. 12, 1991, and Jan. 22, 1992. Even then, the stoppage is not entirely comparable to the current one because there often have been shorter periods with no executions surrounding the holiday season. Gaps prior to then were more common, but they were due to the fact the states were still passing and implementing their execution process in the wake of the Supreme Court's 1976 decision approving execution statutes after a nationwide ruling against the death penalty laws four years earlier.
In short, this is an unprecedented moment in the modern era of the death penalty. Why, in the absence of any overarching federal prohibition on executions, is this so?
The death penalty itself remains constitutional — and the justices recently declined to hear a handful of death-row inmates' cases asking the justices to revisit that question.
In the vast majority of states, executions just aren't a practical reality today — either because the death penalty itself is barred or because functional issues prevent states from carrying out executions. Executions are either banned by law, halted by executive action, barred from happening by court oversight, or unable to happen because the state lacks the drugs to conduct executions. In some states, an overlapping number of these apply.
Georgia, which last held an execution in April, is the next state slated to hold an execution in the U.S. John Connor, who killed a man in a drunken brawl more than 30 years ago, is scheduled to be executed on Thursday. He would be the state's sixth execution of the year.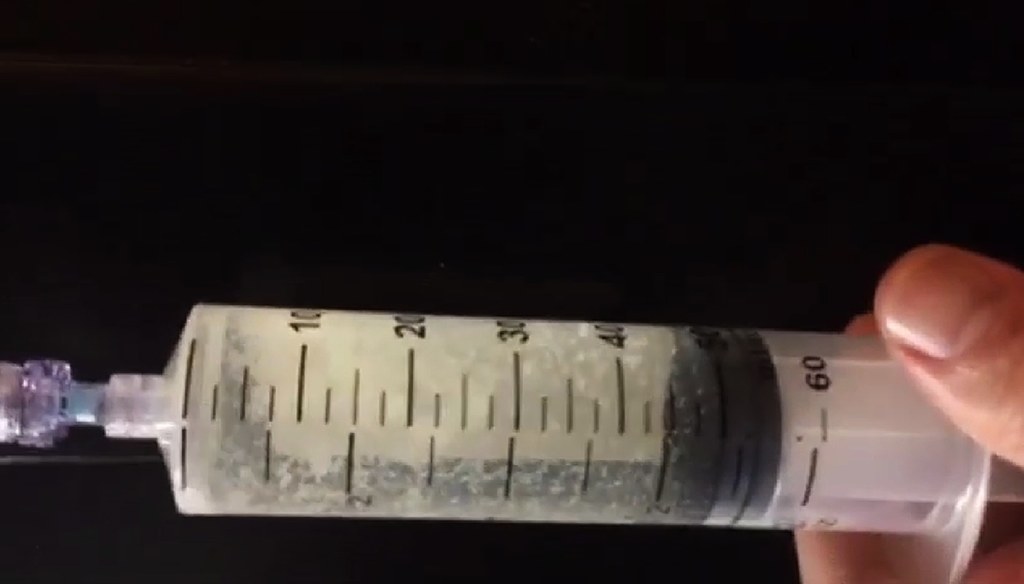 The state put executions on hold in March 2015 following the scheduled execution of Kelly Gissendaner was canceled after the state discovered problems with drugs intended for use later that day. But, after reviewing what happened in March with the drugs, Georgia resumed executions at the end of September by carrying out Gissendaner's execution. Since then, it has held executions regularly. Even if Connor's execution goes forward, however, it is not clear whether the state will hold other executions this year.
Texas, living up to its reputation, remains the most active death penalty state. Nonetheless, this past week, even Texas announced an execution delay. The state will not be executing Perry Williams this week after lab results regarding the purity of the drugs to be used in his execution were not obtained in enough time to proceed with the execution.
"Perry Williams and another death row offender filed a lawsuit regarding lethal injection. The Attorney General's Office agreed to have the particular dose that was to be used on him tested shortly before his execution," Texas Department of Criminal Justice spokesperson Jason Clark told BuzzFeed News. "Because the testing results were not completed in time, the state district court withdrew the execution order."
Clark told the Houston Chronicle, however, that the state has a sufficient supply of execution drugs for several upcoming executions that already have been scheduled.
Missouri, which has been a very active death penalty state in recent years, has conducted only one execution this year — the most recent execution in the U.S. — when it executed Earl Forrest on May 11. It has a simple reason for having slowed down its rate of executions: It has executed the people whose cases were in a posture that they could be executed. Although the state still has about two dozen people on death row, most are early enough in the post-conviction process or have other reasons to believe that execution dates will not be set for them in the near future. It has no scheduled executions on the books at this time.
Florida and Alabama are the only other two states that have conducted an execution in 2016 — each executed one person in January of this year.
For now, however, their executions are on hold as they deal with the Supreme Court's decision striking down Florida's death sentencing law. The court held in the January decision in Hurst v. Florida that Florida's death sentencing scheme was unconstitutional because the state relied on "a judge's fact-finding" and not "a jury's verdict" to sentence a person to death. The court returned Hurst's case to the Florida courts and the state's supreme court is considering his and several other cases raising issues about the effect of the ruling.
Although Alabama officials have maintained that their system is distinct from Florida's system, the overlap in the death sentencing laws was enough that the Supreme Court remanded a handful of Alabama cases to the Alabama Court of Criminal Appeals, asking that court to reconsider the death sentences in light of Hurst.
In Arizona, Ohio, and Oklahoma, botched executions — or, in Oklahoma's case, a botched execution, followed by an execution performed using a wrong drug, followed by a second scheduled execution in which the wrong drug would have been used but for a doctor catching the issue at the last minute — have halted new executions. In addition, both Ohio and Arizona have had difficulties obtaining new execution drugs.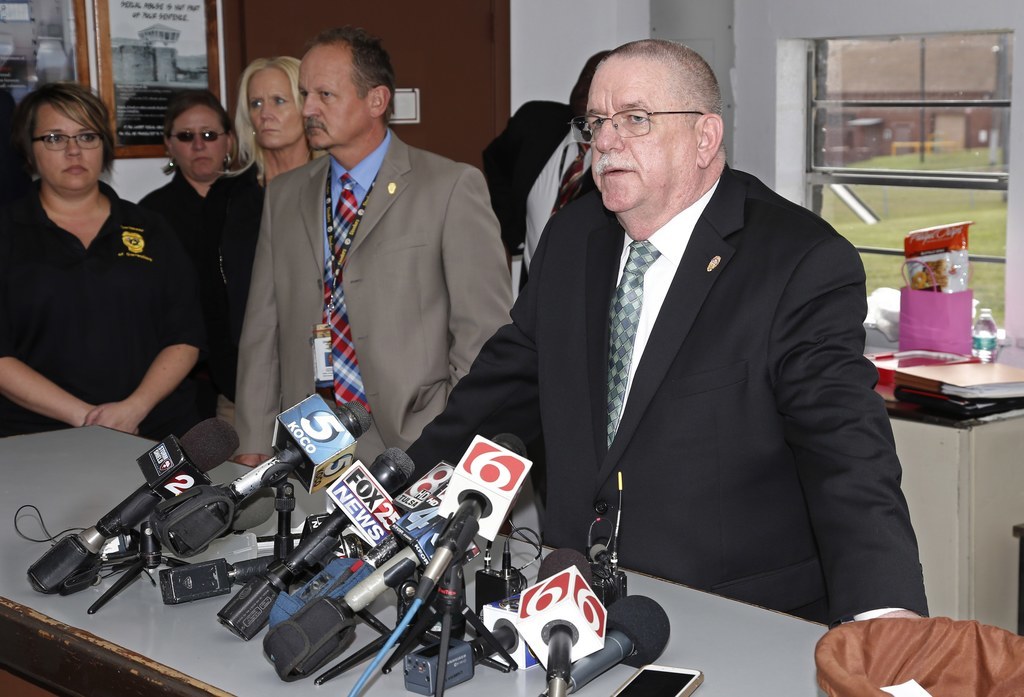 After the botched execution of Clayton Lockett in Oklahoma in 2014, inmates, including Richard Glossip, took a case about the state's execution method all the way to the Supreme Court. And while the court upheld Oklahoma's three-drug execution protocol including the use of the sedative midazolam, the state has moved on to a different protocol. When the state attempted to execute Glossip under that protocol, the doctor overseeing the execution determined the state had received the wrong drug and the execution, eventually, was called off. Later, the state revealed they had used the wrong drug in an execution earlier in the year.
A damning grand jury report was released in May about the state's handling of executions, and while there were no criminal charges resulting from the investigation, it is clear that there will be no executions in the state for some time.
Arizona has not held an execution for the past two years, when it took the state nearly two hours to execute Joseph Wood. Earlier this year, when it obtained some necessary drugs to conduct executions again, it attempted to get court permission to do so before the drugs were due to expire, but a federal judge denied their request. The state, along with Texas, also attempted to import illegal execution drugs from India last year, but the FDA has detained the drugs. In June, the state acknowledged that its inability to secure additional execution drugs means it has no intention to conduct any executions for the time being.
Ohio has not held an execution since it executed Dennis McGuire in January 2014, during which a witness said he "struggled and gasped audibly for air." The state, BuzzFeed News has previously reported, has considered importing drugs from India, but does not appear to have done so and the state has repeatedly moved execution dates back. At this point, the state's next scheduled execution is on Jan. 12, 2017, but there could be further delays.
Three other states have either attempted to move forward with executions or have conducted an execution recently. The two that tried — Arkansas and Mississippi — have been unsuccessful at doing so thus far, and the one that conducted an execution — Virginia — has no plans to proceed with another in the near future.
At the end of June, Arkansas won a court ruling that would have allowed it to proceed with executions for the first time in more than a decade, but its supply of execution drugs expired before the court ruling went into effect. It is not clear whether the state will be able to obtain more execution drugs or whether it will set additional execution dates.
Mississippi, which has not held an execution since 2012, had been attempting to begin executions again, but a stay of execution had been in place for several months through February of this year. Although the stay was lifted, lawsuits challenging the state's execution protocol continue in several courts and lawyers for death-row inmates don't expect any execution dates to be set by the state's supreme court while the litigation is pending.
Virginia has executed three people over the past five years. The state's one execution in the past three years was conducted with drugs it was provided by Texas. It has seven people remaining on death row, and no apparent plans to set execution dates at this time.
In the remaining states, executions are few and — especially in recent years — far between.

Depending on where the follow-up litigation goes relating to Hurst goes, three additional states — Delaware, Nebraska, and Montana — could find their way into the middle of post-Hurst fallout. Along with Florida and Alabama, they are the only states remaining that allow a non-unanimous jury to sentence a person to death. The issue was discussed at oral argument in Hurst, but it did not play a part in the ruling.
In addition to all of this, Delaware's supreme court is already considering the continued constitutionality of its statute in state court in light of Hurst.
Nebraska, meanwhile, is in the midst of a referendum campaign after the legislature repealed the death penalty over the governor's veto in 2015. The governor, who is backing the referendum effort, nonetheless has agreed not to proceed with attempting any executions until after the referendum vote.
Montana's most recent execution was nearly a decade ago, and only two people remain on the state's death row. Last fall, in a case challenging the state's intended use of pentobarbital in its three-drug execution protocol, a state court judge issued a stay on executions that remains in effect.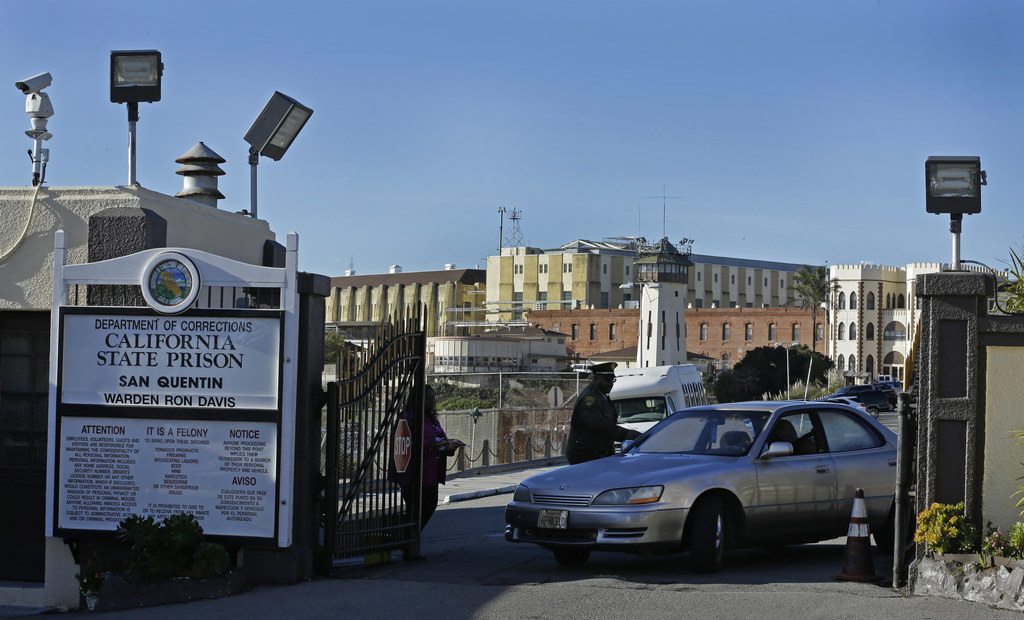 Several other states with large death-row populations are not active, for varying reasons, in carrying out executions.
California has, by far, the largest death-row population in the country at 743 people as of Jan. 1, but there is no court-approved execution protocol and key statewide officials oppose capital punishment as a policy — although they maintain they will enforce the law as is. The state is in the process of considering a new execution protocol, but no executions are likely in the near future.
Pennsylvania's death row stood at 180 people as of Jan. 1, but its governor, Tom Wolf, has, in effect, issued a moratorium on executions by granting continual reprieves to death-row inmates.
In 2015, North Carolina passed the Restoring Proper Justice Act in an attempt to help restart executions in a state that has not held an execution in nearly a decade and had more than 150 people on death row as of Jan. 1 of this year. Despite the new law, most involved in the process there say that ongoing litigation means they don't expect executions to resume in the state any time soon.
Louisiana has only conducted two executions in the past 15 years, and while it has more than 80 people on death row, it has no executions scheduled and the next court update in ongoing litigation is not scheduled to take place until January 2018.
In addition to Pennsylvania, Colorado, Oregon, and Washington also have governor-imposed moratoriums on executions.
The remaining states with a death penalty law on the books are Idaho, Indiana, Kansas, Kentucky, New Hampshire, Nevada, South Carolina, Tennessee, Utah, and Wyoming. None of these states have conducted an execution in the past four years. The most recent two executions from these states were both in Idaho — in November 2011 and June 2012. Two of the states — Kansas and New Hampshire — have not carried out a single execution since the death penalty was reauthorized in 1976.
There is, of course, a federal death penalty — and more than 60 people are on the federal death row — but the federal government has only carried out three executions in the modern era of the death penalty and will not be carrying out another one any time soon.

New Mexico's death penalty was abolished in 2009, but two people remain on death row from sentences handed down prior to then. Even before abolition, the state had only conducted one execution since 1976.
The 18 remaining states and Washington, D.C., do not have the death penalty.