Pentagon Recognizes Trans Civilians, But Not Service Members, For LGBT Pride Month
In a statement aimed at recognizing "LGBT Pride," LGBT organization finds cause for criticism of military's ongoing bar on out transgender service members.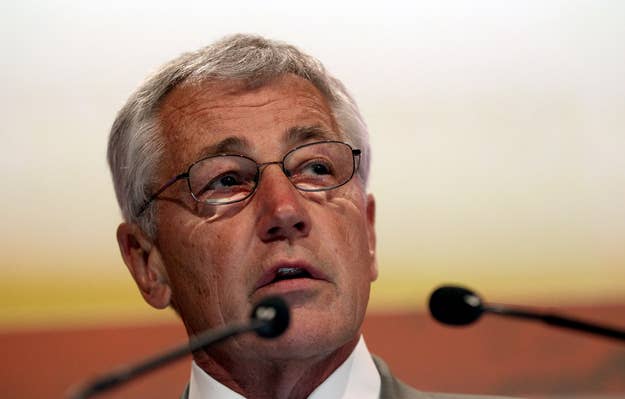 WASHINGTON — The Pentagon will be celebrating LGBT Pride Month again this year, but the memorandum announcing the designation has caused a stir with an organization that supports LGBT service members and veterans and their families.
"We recognize gay, lesbian and bisexual service members and LGBT civilians for their dedicated service to our country," Clarence Johnson, the director of the Pentagon's Office of Diversity Management and Equal Opportunity, wrote in a memorandum announce the designation of June as LGBT Pride Month.
While calling it "appropriate and gratifying" that the Pentagon under Defense Secretary Chuck Hagel continued to designate June as LGBT Pride Month, OutServe-SLDN executive director Allyson Robinson said in a statement, "Transgender people have served this nation with pride, honor, and distinction – and continue to do so in the hundreds, if not thousands. It's past time to honor them for their service and sacrifice, and past time to end the discredited and obsolete practice of forcing them to serve in silence and fear."
Although the repeal of "don't ask, don't tell" ended the ban on out gay, lesbian or bisexual service members, the military continues to consider a service member being transgender grounds for a discharge from the military.
In May, however, BuzzFeed reported that the Pentagon does acknowledge that transgender people have served, allowing military veteran retirees to change the gender marker in the Defense Enrollment Eligibility Reporting System.